Creating a Duke MyChart Account
Follow these three steps to create a Duke MyChart account.
Step 1
Visit Duke MyChart to submit signup information.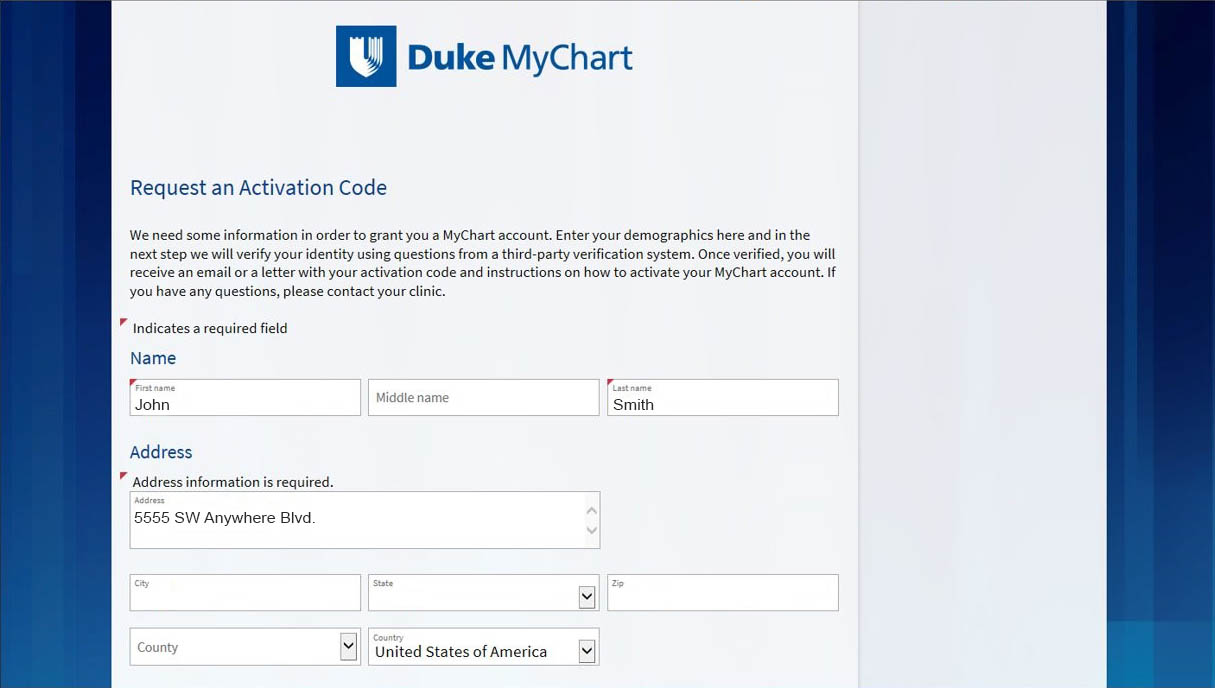 Step 2
You'll be given a series of questions to verify your identity. These are created from information gathered by Experian, a national credit bureau trusted by the Federal Trade Commission and organizations across the country. Questions may focus on things like where you've worked or lived previously. If you're not able to successfully verify your identity, you'll be given an activation code to use with other personal information to sign up on a separate page.
Step 3
Create a username and password for your Duke MyChart account. If you save this log-in information on your computer or written down, be sure to keep it in a safe and secure location.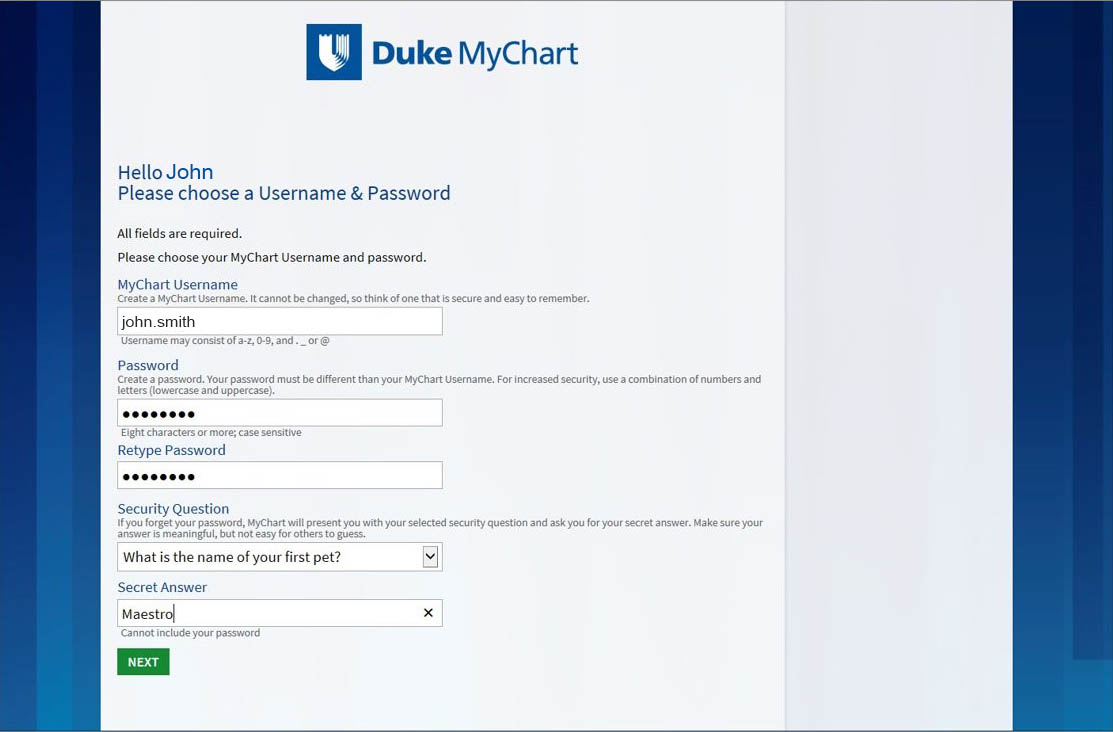 Need More Help?
If you need assistance with this or other functions of Duke MyChart, call customer service at 919-620-4555 or 800-872-6945. Staff are available from 8:00 am to 5:00 pm Monday, Tuesday, Wednesday, and Friday, and 8:00 am to 4:00 pm Thursday.