Creating a Duke MyChart Account with an Activation Code
Overview
Follow these steps if your provider has sent you an activation code via email or on your After Visit Summary following an appointment. Activation codes are listed in the format "XXXXX-XXXXX-XXXXX." If you do not have a code, follow these steps.
Step 1
Step 2
While an optional function for your MyChart account, it is recommended you use two-step verification to protect your account privacy. Learn more about this free security feature.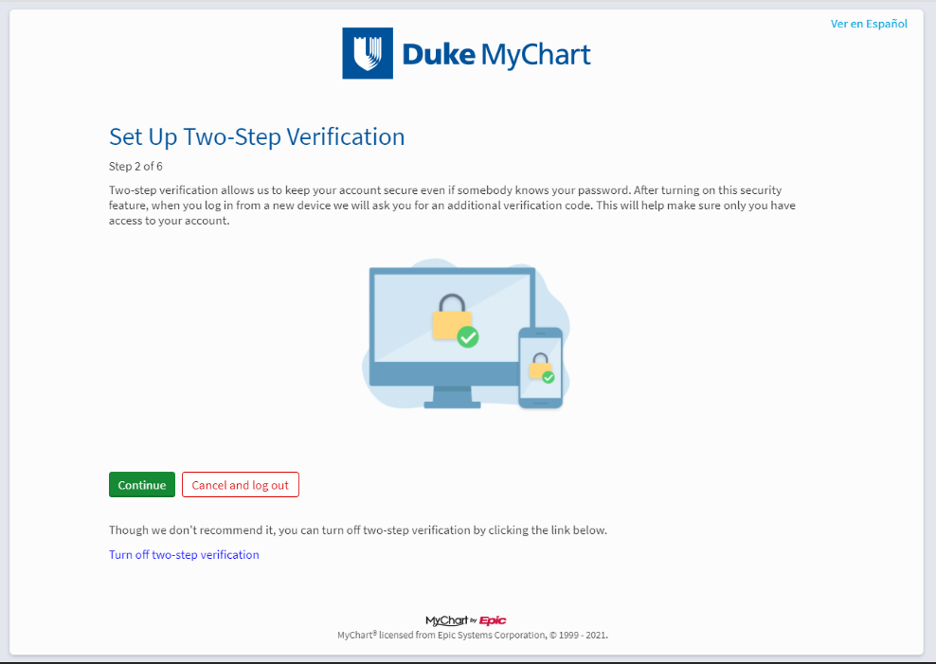 Step 3
Choose a username and password. This will be required every time you login. Keep this information in a safe place.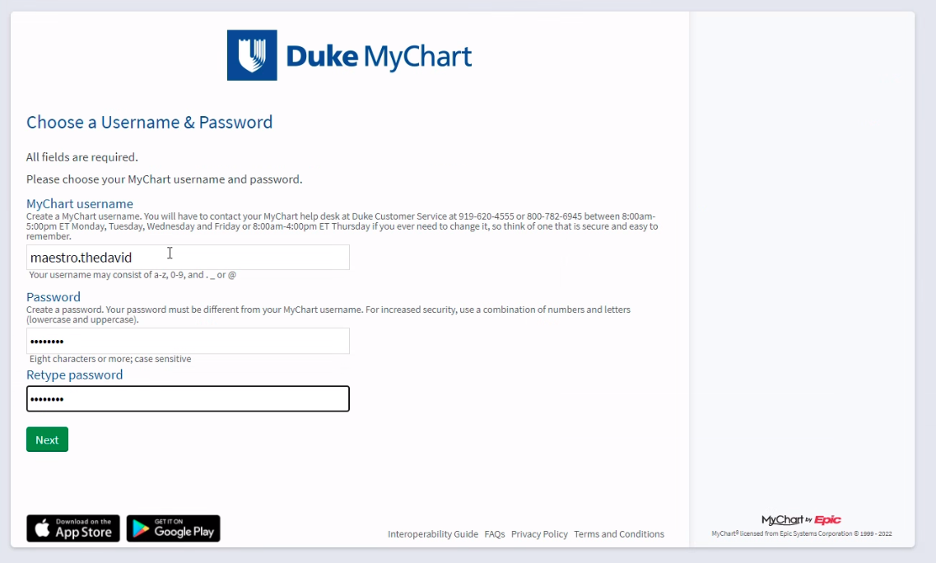 Step 4
Setup your contact information and notification preferences. This is how Duke Health will reach you in the future.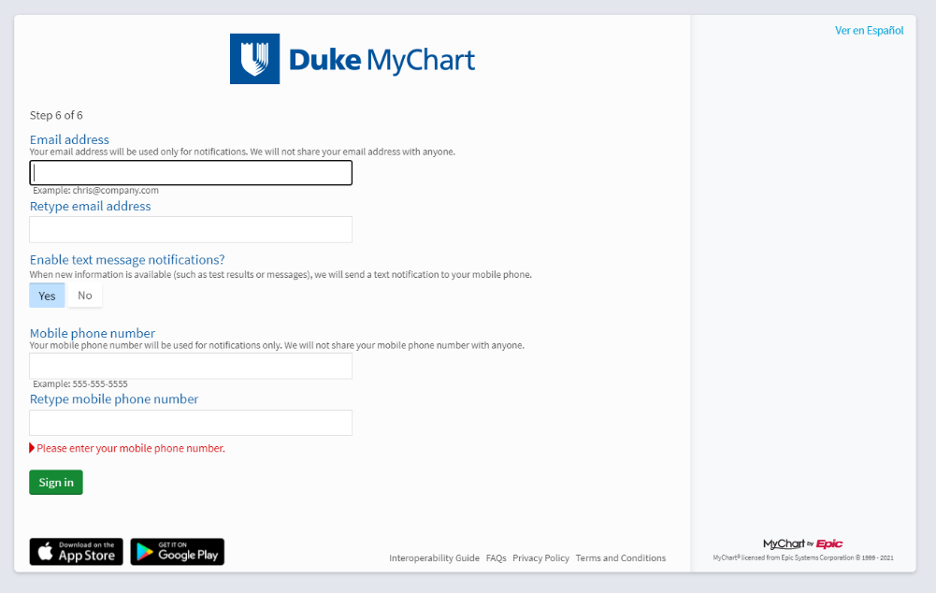 Step 5
Accept the Duke MyChart terms and conditions and start using your Duke MyChart account.
Need More Help?
If you need assistance with this or other functions of Duke MyChart, call customer service at 919-620-4555 or 800-872-6945. Staff are available from 8:00 am to 5:00 pm Monday, Tuesday, Wednesday, and Friday, and 8:00 am to 4:00 pm Thursday.