Content
You can use Duke MyChart to request a virtual appointment with a provider you have already seen.
If you need to be seen by a new doctor, please call 855-855-6484. We will help you make an appointment with the right provider and assess if a virtual or in-person visit can meet your needs.
Follow These Steps to Request a Virtual Visit on Duke MyChart
1.  Log into Duke MyChart.
2.  Click "Messages" at the top of your screen.
3.  Click the green "Ask a question" button.

4. Click "Message Your Provider/Care Team."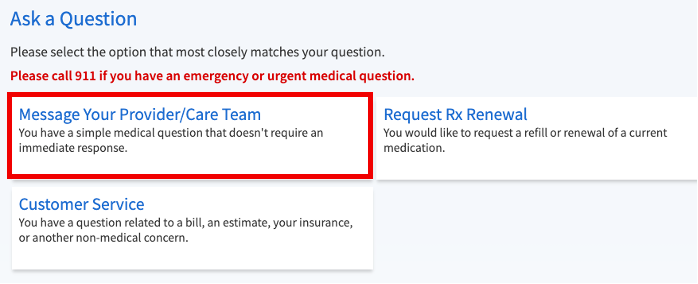 5. Click the drop-down arrow on the "Choose a Recipient" field and select the provider you want to contact.
6. Click the drop-down arrow on the "Select a Subject" field and select "Scheduling Question."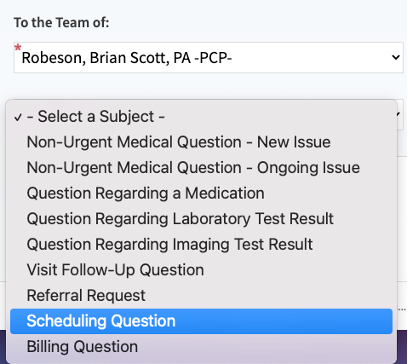 7. Enter your request for a telehealth visit.
Use the Same Steps to Change Existing Appointments
You can also call your provider to request a change. Your provider or clinic staff will determine whether a virtual or in-person visit is more appropriate.