Duke Virtual Urgent Care
Schedule a Virtual Urgent Care Visit for Minor Medical Issues
Use Duke Virtual Urgent Care when you want medical attention for a minor medical issue and your doctor isn't available. You must be a Duke patient, age 6 or older, and you must have a Duke MyChart account to schedule an appointment.
Your online appointment is held over a secure video call through Duke MyChart and the Zoom application on your mobile device or computer with a webcam. After discussing your symptoms, you'll receive follow-up notes in your MyChart account. Prescriptions can be sent to your preferred pharmacy.
Virtual visits take place between 8:00 am and 8:00 pm and may be covered by insurance as an urgent care visit. Co-payments, co-insurance, and deductibles apply.
Schedule a Duke Virtual Urgent Care Visit
Virtual urgent care visits with a Duke provider are scheduled at least one hour in advance. A Duke MyChart account is required.
Conditions Treated at Duke Virtual Urgent Care
Minor illness and injuries that can be treated virtually include but are not limited to:
Cough
COVID/cold/flu symptoms
COVID-19 screenings
Pink eye
Seasonal allergies
Sinus pain and congestion
Skin rashes, and infections
Sore throat
Urinary tract infections (Adult female only)
Visit our urgent care centers for conditions that benefit from in-person care. View wait times, or reserve your spot.
Conditions Not Recommended for Virtual Urgent Care
Conditions for which virtual urgent care is not an option include but are not limited to:
Abdominal pain
Dizziness, weakness
Ear pain
Exams of genitals, breasts, or buttocks
Prescriptions for controlled substances
Urinary symptoms in men and children
Work/school physicals
Pregnant women should not seek medical care through virtual urgent care. If you have a medical concern, please contact your obstetrician or the provider you see for your prenatal care. If your provider is unavailable and you have a non-pregnancy-related concern, you may be seen in person at one of our urgent care centers.
Frequently Answered Questions
Read answers to frequently asked questions about Duke Virtual Urgent Care.
After Hours Virtual Urgent Care Option
Duke Health Anywhere is a virtual urgent care option for people who are not Duke patients, or who do not have a Duke MyChart account. It is available 24/7, no appointment is needed.
If you are a Duke patient, consider using Duke Health Anywhere after 8:00 pm and before 8:00 am when Duke Virtual Urgent Care is not open. It's also a good option if Duke virtual urgent care does not have a convenient appointment available. Duke Health Anywhere does not accept insurance. Visits cost $59.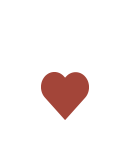 Our secure website makes it easy for you to schedule appointments, pay your bills, and send a message to your doctor's office when you have non-urgent medical needs. If you would like to sign-up for Duke MyChart, you need an activation code. To receive one, you can call us at 919-620-4555, ask your doctor at your next appointment, or request an activation code by visiting this page and clicking the Sign Up Online button.
Reviewed: 04/01/2021