We've made it easy for you and your family to find great primary care doctors and urgent care clinics right in your neighborhood. Duke Primary Care clinics include family doctors, internal medicine doctors, pediatricians, physician assistants, and nurse practitioners in more than 50 locations throughout the Triangle. We accept a growing list of Duke-friendly health plans.
We also offer virtual visits with a primary care provider. They take place on a computer or mobile device with a camera using secure videoconferencing software that protects your privacy.
Your Primary Care Options
You have several options when it comes to choosing a primary care doctor for you or your family. All our primary care clinics are conveniently located throughout the Triangle.
Family Medicine
Our family medicine clinics and doctors offer general well-care for children and adults, family planning, and care for chronic conditions.
Internal Medicine
Internal medicine doctors, nurse practitioners, and physician assistants diagnose and manage medical conditions that affect adults ages 18 and older. Many of our internists also specialize in the health and well-being of seniors and elderly people. Our internal medicine doctors help you manage your health.
General Pediatrics
Pediatricians and pediatric nurse practitioners provide well-baby and sick-baby care; general medical, developmental, and social health care; and age-appropriate care such as immunizations.
Adolescent and Young Adult Medicine
While our pediatricians are trained to treat adolescents, your teen also has the option to be seen by adolescent medicine specialists trained in the complex issues that arise in adolescence and young adulthood.
Urgent Care
Duke Urgent Care clinics offer extended hours and limited on-site laboratory and imaging services. We diagnose, treat, and manage urgent medical conditions and minor trauma when your primary care provider is unavailable. We are open 365 days a year. Virtual urgent care visits are also available.
Concierge Medical Care
Duke Integrative Primary Care and Duke Signature Care offer greater access to primary care doctors and other individualized services for an annual fee. You may make same- or next-day appointments at your convenience and have 24-hour/7-day-a-week access to your health care team by phone.
Duke Primary Care Doctors
Meet our internal medicine doctors, family medicine doctors, pediatricians and more. View their profiles and select the one that's right for you.
Top-Rated Care, Reviewed by Patients
We want you to have confidence in your health care decisions. That starts with giving you the information you need before your visit. When choosing your primary care doctor, you'll find profiles that include ratings of up to five stars and feedback directly from patients. Every rating is based on patient responses to their experience at Duke and is validated by an independent patient satisfaction organization.
Why Choose Duke Primary Care
Select the Primary Care Doctor that's Right for You
Several different types of health professionals provide primary care. Some work only with adults, others work only with children, and some work with every member of your family. If you know what you are looking for, find a convenient location nearest you. Or discover the benefits of each type of provider and choose the one best suited to your and your family's needs.
Get Referrals to Specialists
Our primary care doctors can refer you to specialists who are ranked among the best doctors in the U.S. They have access to the latest research, technology, and medical advances, many of which were discovered at Duke Health.
Manage Your Health with Duke MyChart
Schedule appointments, view lab results, request prescription refills, communicate with your provider, and pay bills using our secure patient portal, Duke MyChart. Our electronic medical record system is also accessed by every Duke doctor in every Duke facility, so your care will always be coordinated.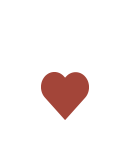 Our secure website makes it easy for you to schedule appointments, pay your bills, and send a message to your doctor's office when you have non-urgent medical needs. If you would like to sign-up for Duke MyChart, you need an activation code. To receive one, you can call us at 919-620-4555, ask your doctor at your next appointment, or request an activation code by visiting this page and clicking the Sign-Up Online button.
If you're unsure how serious your condition is, call your doctor's office or your health insurance company's nurse line for advice if your doctor isn't available. Or use this guide to help you decide where to go for timely and cost-effective medical care.
Reviewed: 12/10/2021