Duke Signature Care offers concierge medicine, sometimes called concierge medical care. This new approach to primary care encourages you to develop a richer, more meaningful relationship with your doctor.
Enhanced Access to Your Doctor
Whether you are new to the area or looking to develop a better relationship with a primary care doctor, you may want to consider Duke Signature Care. For an annual fee, you enjoy enhanced access to your doctor as well as the opportunity to develop a stronger doctor-patient bond. Our concierge medical care offers a range of benefits designed to enhance your primary care experience.
Why Choose Duke Signature Care
Low Patient-to-Doctor Ratios
We limit the number of patients each of our primary care doctors treat. As a result, you partner with your primary care doctor on your medical care. During your appointment, you enjoy more one-on-one time with your doctor. You can use the time to thoroughly discuss any health concerns you have.
Unparalleled Convenience
You may be able to arrange immediate or next-day appointments with your concierge doctor.
Expanded Physician Access
If you have questions after hours or while traveling, you can always reach your doctor by calling Duke Signature Care at 919-660-6746.
Manage Your Care Through Duke MyChart
Your secure connection to Duke's online patient portal, Duke MyChart, makes it easier than ever to view lab results, request prescription refills, communicate with your provider, and pay bills. Our advanced electronic medical record system is also accessed by every Duke doctor in every Duke facility so your care will always be coordinated.
Our Doctors
Meet our doctors, view their profiles, and select the one that's right for you.
Find a Duke Signature Care Doctor
Referrals to Specialists
If you need specialty care, our concierge providers will direct you to specialists who are ranked among the nation's best. As part of a nationally ranked medical center, they have access to the latest research, technology, and medical advances, many of which are discovered at Duke Health.
Comfortable Environment
We offer free, convenient parking and spacious, comfortable waiting rooms with complimentary Wi-Fi and coffee or tea.
Skilled, Compassionate Team
In addition to our expert doctors, our dedicated nursing, administrative, and clerical staff are always on hand. You work and talk with the same group of people, so they get to know you -- and you get to know them.
Available for an Annual Fee
The annual fee for concierge medicine programs is not currently covered by health insurance plans. The membership cost for Duke Signature Care is $2,500 per year. As with any medical practice, normal insurance co-pays and deductibles apply to the care you receive.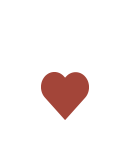 Our secure, online website makes it easy for you to schedule appointments, pay your bills, and send a message to your doctor's office when you have non-urgent medical needs. If you would like to sign up for Duke MyChart, you need an activation code. To receive one you can either call us at 919-620-4555, ask your doctor at your next appointment, or request an activation code by visiting this page and clicking the Sign Up Online button.