Duke Signature Care doctors care for a limited number of patients. That means you have more one-on-one time with your doctor to thoroughly discuss all of your health concerns and priorities. You receive expert care with the personal feel of a small medical practice.
Our Doctors
Meet our doctors, view their profiles, and select the one that's right for you.
Find an Appointments at Duke Signature Care Doctor
Your First Appointment
Your first appointment with your primary care doctor includes a complete evaluation and an in-depth discussion of your health requests and goals. Expect to spend about 90 minutes with your doctor. Each person's appointment differs based on individual needs. Yours may include bloodwork, an EKG, a bone density test, or other tests. If needed, our office will help you schedule appointments for screening tests like colonoscopies or mammograms.
Follow-Up Visits
Membership in Duke Signature Care gives you access to same- or next-day extended appointments with your primary care doctor. Every time you visit our office, you will see your doctor and familiar nursing and administrative staff. Our goal is to establish a relationship that goes beyond treating illness and extends to wellness planning, disease prevention, healthy lifestyle coaching, and annual diagnostic examinations.
On-Site Heart Health Care
If you have heart disease, atrial fibrillation, angina, or other heart problems, our in-house cardiologist can provide the focused care you need. You also have access to the full range of providers at Duke Health, from neurologists to physical therapists.
Communicating with Your Doctor
If you have urgent questions or concerns after hours, your doctor is available by phone 24/7. You can also send and receive non-urgent messages securely through Duke MyChart. If you need more time with your doctor, for example to discuss test results in-depth, you can schedule an extended telephone visit. Virtual (video-based) appointments are also available. We make it easy for you to communicate with your doctor and to get the care you need when you need it.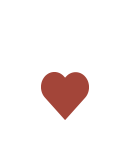 Our secure website makes it easy for you to schedule appointments, pay your bills, and send a message to your doctor's office when you have non-urgent medical needs. If you would like to sign-up for Duke MyChart, you need an activation code. To receive one, you can call us at 919-620-4555, ask your doctor at your next appointment, or request an activation code by visiting this page and clicking the Sign Up Online button.
Signature Care and Insurance
Annual fees for concierge medicine programs are not currently covered by any health insurance plans. The membership cost for Duke Signature Care is $2,500 per year with a discount for Duke employees. As with any medical practice, normal insurance co-pays and deductibles apply to the care you receive. You will be responsible for any fees your insurance determines to be the patient's responsibility.
Reviewed: 03/12/2021