Pediatric Urgent Care
For Children from Birth Through Age 25
When your child's pediatrician is unavailable, Duke offers board-certified pediatricians and pediatric nurse practitioners at select Duke Health urgent care clinics to treat your children when they experience a minor illness or injury. Pediatric urgent care is available to treat children from birth through age 25. If your child is experiencing a life-threatening illness or injury, call 911.
You'll be seen faster if you check wait times, select your preferred location below, then click the "Reserve Your Spot" button to choose from available time slots. Virtual urgent care is also available.
View all Duke Urgent Care Clinics
Pediatric Urgent Care Provider On-Site
Our pediatricians and pediatric nurse practitioners treat routine, minor illness, and injuries including:
Sprains, strains, broken bones, and other orthopaedic injuries
Cuts, scrapes, and wounds that require stitches
Flu and flu symptoms, including fever and vomiting
Burn and wound care
Urinary tract infections
Allergic reactions
Sore throat and strep throat
Sinus infections and respiratory infections
Receive a Physical Exam and Vaccinations
Our pediatric providers perform:
Sports physicals and physical exams for camps and college
Some vaccines and immunizations, including annual flu shots, tetanus shots, and some boosters
Additional Pediatric Services
Blood and urine tests
Prescriptions and refills
Medical equipment for injuries, such as crutches
Please contact your child's primary care provider for well child visits and full-service pediatric care.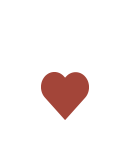 Our secure website makes it easy for you to schedule appointments, pay your bills, and send a message to your doctor's office when you have non-urgent medical needs. If you would like to sign-up for Duke MyChart, you need an activation code. To receive one, you can call us at 919-620-4555, ask your doctor at your next appointment, or request an activation code by visiting this page and clicking the Sign-Up Online button.
More Reasons to Choose Duke Pediatric Urgent Care
On-Site Labs and X-Ray Services
Every Duke urgent care center has on-site laboratory and X-ray services to diagnose, treat, and manage urgent medical conditions and minor trauma.
Access to Duke Pediatricians and Family Medicine Providers
If your child does not already have a pediatrician, our pediatricians and family medicine practitioners are available at our general pediatric and primary care clinics. They are located throughout the Triangle.
If Your Child Needs Pediatric Specialty Care
Because we are a nationally ranked medical center, we can refer you to pediatric specialists who have access to the latest research, technology, and medical advances, many of which are discovered at Duke Health.
Schedule a Duke Virtual Urgent Care Visit
Virtual urgent care visits with a Duke provider are scheduled at least one hour in advance. A Duke MyChart account is required.
Virtual Urgent Care Available
Duke Virtual Urgent Care
Existing Duke patients age 6 and older can be seen by a Duke provider via Duke Virtual Urgent Care every day from 8:00 am – 8:00 pm. Log in to Duke My Chart to schedule a Duke Virtual Urgent Care visit at least one hour in advance. Co-payments, co-insurance, and deductibles apply.
Use Duke Health Anywhere After 8:00 pm, Before 8:00 am
Duke Health Anywhere is a virtual urgent care option for Duke patients, non-Duke patients, and people without a Duke MyChart account. It is available 24/7, no appointment is needed. If you are a Duke patient, It is a good option when Duke Virtual Urgent Care is not open or when Duke Virtual Urgent Care does not have a convenient appointment available. Visits cost $59. Insurance is not accepted.