Duke Urgent Care
In-Person and Virtual Visits Available
Urgent care provides the quick evaluation and treatment you need when you experience a minor illness or injury and your doctor isn't available. If you have a life-threatening illness or injury, call 911. Choose from our three options.
Visit one of our urgent care centers for in-person care. Appointments aren't required; walk-ins are welcome. Duke urgent care centers are open from 8:00 am - 8:00 pm, 7 days a week, 365 days a year. Scroll down to view wait times, pick a clinic, and reserve your spot.
Schedule a Duke virtual urgent care through Duke MyChart from 8:00 am and 8:00 pm. Visits are covered by insurance.
Use Duke Health Anywhere if you are not a Duke patient or it's after hours. Visits cost $59.

Virtual Urgent Care Available
Schedule a video appointment with a Duke provider and receive care from the comfort of your home. A Duke MyChart account is required. Insurance is accepted.
Why Choose Duke
Fully Equipped to Meet Your Needs
Every Duke urgent care center has on-site laboratory and x-ray services to diagnose, treat, and manage urgent medical conditions and minor trauma.
Orthopaedic Urgent Care
You can receive immediate care for an injury at Duke Sports Injury and Orthopaedic Urgent Care at Arringdon. You'll get fast service with no unnecessary exposure to sick people.
Sports Physicals and DOT Physicals
Our providers perform sports physicals and Department of Transportation physicals.
Access to Duke Primary Care Doctors
If you need a primary care doctor to follow up on your urgent care visit, our primary care clinics are located throughout the Triangle.
Referrals to Specialists
If you need specialty care, we can direct you to specialists who are ranked among the best doctors in the country. As part of a nationally-ranked medical center, our specialists have access to the latest research, technology, and medical advances, many of which were discovered at Duke Health.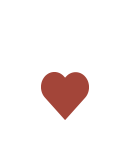 Our secure website makes it easy for you to schedule appointments, pay your bills, and send a message to your doctor's office when you have non-urgent medical needs. If you would like to sign-up for Duke MyChart, you need an activation code. To receive one, you can call us at 919-620-4555, ask your doctor at your next appointment, or request an activation code by visiting this page and clicking the Sign Up Online button.
Reviewed: 11/04/2019