General Pediatrics
Well Care, Annual Checkups, and Sick Care for Infants, Children, and Adolescents
Call for an Appointment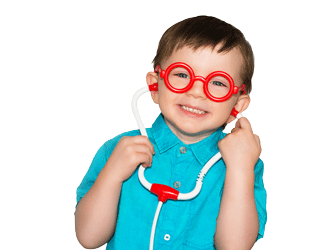 Children are not small adults. As board-certified pediatricians, we are trained to understand this critical difference. From the moment we meet your child, and through every encounter, our pediatricians and pediatric nurse practitioners listen to you, address your child's concerns, and answer your questions. From birth through the transition to adulthood, we address your child's medical, psychological, and social needs with compassion and understanding.
Our pediatric practices are located throughout the Triangle. Find one near you.
Your Child's Care Is Well-Connected
Family Medicine Practitioners for Your Entire Family
Our family physicians establish a long-term relationship with you and your family, focused on keeping you and your children healthy and preventing illness. They offer well-child visits for developmental screenings, immunizations, and parental guidance to help your child meet growth milestones.
Referrals to Pediatric Specialists
If your child needs specialty care, we can direct you to Duke Children's pediatric specialists. As part of a nationally ranked medical center, they have access to the latest research, technology, and medical advances, many of which are discovered at Duke Health. Our pediatricians coordinate your child's care if they need referrals for weight management concerns; chronic health problems; or special developmental, learning, or mental health needs.
Adolescent and Young Adult Medicine
While our pediatricians are all trained to care for adolescents, your teen also has the option to be seen by our adolescent medicine specialists. They complete additional training in the complex issues that arise in the teen and young-adult years. Such issues might include pubertal or menstrual problems, stress and mood difficulties, risky behavior concerns, eating and body-image issues, and questions about relationships and sexuality. Our adolescent medicine specialists can offer expert guidance to your teen and your family during these sometimes challenging years.
Manage Your Child's Health with Duke MyChart
​Schedule appointments, view lab results, request prescription refills, communicate with your provider, and pay bills using our secure patient portal, Duke MyChart. Our electronic medical record system is also accessible by every Duke doctor in every Duke facility, so your child's care will always be coordinated.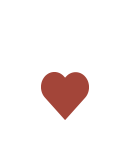 Our secure website makes it easy for you to schedule appointments, pay your bills, and send a message to your doctor's office when you have non-urgent medical needs. If you would like to sign-up for Duke MyChart, you need an activation code. To receive one, you can call us at 919-620-4555, ask your doctor at your next appointment, or request an activation code by visiting this page and clicking the Sign-Up Online button.
Reviewed: 03/02/2021