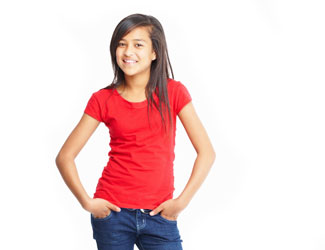 Duke offers comprehensive behavioral and mental health services for children, adolescents, and families. Our team of child psychiatrists, psychologists, social workers, and professional counselors is committed to providing personalized mental health care to your child in a child-friendly and family-centered environment.
Find a Child, Adolescent, and Family Behavioral Health Doctor
Duke Health offers locations throughout the Triangle. Find one near you.
When to Seek Help for Your Child's Emotional or Behavioral Difficulties
Although all children struggle from time to time, there are circumstances that might prompt families to pursue professional help. For example, children may benefit from assistance when they are faced with significant transitions at home or school, stressful experiences, or challenges meeting developmental milestones. Our team of mental health professionals can guide you and your family through the process of developing a plan to support your child's health and wellness.
Why Choose Duke
Comprehensive Care
Duke Children's behavioral health team is your starting and connecting point. In addition to evaluating and providing therapies for your child and family here, we also recommend -- and connect you with -- valuable community resources to help your child thrive. Your family receives comprehensive care from the first time we meet.
In-Depth Interviews and Assessments
The goal of the first evaluation is to make your child feel safe and comfortable. The visit includes in-depth interviews and assessments involving your child and family. Members of our team -- which includes psychiatrists, psychologists, nurse practitioners, physician assistants, social workers, and nurses -- will assess your child's mental and physical health.
Individual, Family, and Group Therapy Sessions
Behavioral health services at Duke Children's involve treatments that teach your child or teen new skills in individual, family, and group therapy sessions.
Help for Children and Adolescents with Chronic or Serious Illness
Our team works closely with children who are living with a chronic or serious illness. Whether your child is hospitalized or coming to Duke frequently for ongoing medical care, we work closely with your child and your family to create a customized treatment plan designed to support coping strategies and promote wellness.
Access to Clinical Trials
Your child may also have access to innovative treatments as a clinical trial participant.
Best Children's Hospital in NC
Duke Children's Hospital & Health Center is proud to be nationally ranked in nine pediatric specialties.