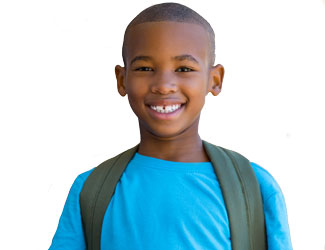 Children facing a significant transition or stressful event -- moving to a new place, starting at a different school, living through parental separation or divorce -- may find it challenging to cope with the change. We understand how adjustments like these can affect young people, and we're here to answer your questions and provide support if you have a concern about your child.
Find an Adjustment and Behavioral Difficulties Doctor
Helping Children Successfully Manage Life Changes
From the first time we talk with you, and with every interaction that follows, our team of psychiatrists, psychologists, social workers, counselors, and nurses treats you and your child with the utmost respect and sensitivity. We want you to feel comfortable and at ease as we work together to understand the issues that are unsettling for your child. We'll create strategies with you to address your child's adjustment difficulties.
If you are ever concerned about your child's behavior, don't hesitate to contact us. One of our main priorities is to reassure parents how common and normal it is to struggle with a significant life change and to reduce the stigma that may be associated with mental health treatment. We can explain what's typical for your child's age and temperament.
Duke Health offers locations throughout the Triangle. Find one near you.
Why Choose Duke
A Team of Specialists Dedicated to Your Child
Our team of pediatric psychiatrists, psychologists, social workers, and other professionals focuses on engaging you and your child in the therapy process. We understand that seeking help can be difficult, and our goal is to provide a safe environment for your family to learn how to cope with significant transitions or stressful events.
Families Are Involved at Clinic and at Home
Families get involved both at our clinic and with home "assignments" to support and reinforce what your child is learning during therapy. Parents receive guidance on how best to support their child's progress in treatment.
Best Children's Hospital in NC
Duke Children's Hospital & Health Center is proud to be nationally ranked in nine pediatric specialties.