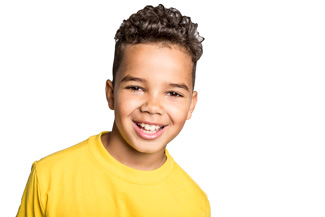 Children who have difficulty sleeping soundly may be experiencing a wide range of conditions. Troubled sleep may be caused by poor sleep habits, but it may also signal a more serious medical concern. Left untreated, children who don't get a regular, restful sleep are at risk for delayed growth and development, memory and attention issues, and behavioral problems. Our pediatric sleep disorders experts diagnose the cause of your child's sleep problem and work with your child to ensure your entire family gets a good night's sleep.
Our Doctors
Meet our doctors, view their profiles, and select the one that's right for you.
Refine Results
Sleep Disorders that Affect Children
Broad Range of Conditions
Sleep disorders that affect children cover a broad range of conditions including:
insomnia
night terrors
sleepwalking
narcolepsy
circadian rhythm disorders
poor sleep habits that require behavioral and lifestyle modifications
obstructive sleep apnea (may be caused by an obstruction or blockage in the airways that causes pauses pauses in breathing during sleep)
Less commonly, difficulty falling asleep or staying awake may be signs of movement disorders, such as restless leg syndrome or head-banging.
Pediatric Sleep Disorders Specialists
Depending on the reason behind your child's trouble sleeping, he or she may be treated by one or more members of our pediatric sleep disorders team. Our experts include pediatric specialists in child development and behavioral health, neurology, pulmonology, and otolaryngology (ear, nose, and throat, or ENT), who work together to provide the best care for your child.
Nationally Recognized Expertise
Our sleep disorder specialists are nationally recognized for their expertise. In addition to providing ongoing education to parents about their child's sleep problems, our experts contribute to national discussions and publications on pediatric sleep problems, including sleep disorders associated with rare diseases, and the sleep-related problems that occur among children with chronic conditions.
Duke Health offers locations throughout the Triangle. Find one near you.
Treatments
Treatments are customized to your child's condition and may include a combination of therapies and lifestyle changes to help your child sleep better.
Behavioral Modification
Many sleep disorders can be resolved with behavioral and lifestyle changes. Our child development and behavioral health specialists work with your child to overcome issues such as negative associations with sleep and poor habits that can result in problems achieving restful sleep.
Medication
Medication may be prescribed to treat problems related to your child's sleep disorder. For example, stimulants may be prescribed if narcolepsy is diagnosed, and iron supplements may be recommended to address restless leg syndrome. Medicines to improve nasal congestion due to allergies may also help open airways while your child sleeps.
CPAP/Bi-PAP
If your child is diagnosed with obstructive sleep apnea, CPAP (continuous positive airway pressure) or Bi-PAP (bi-level positive airway pressure) therapy can provide relief. These involve devices that gently deliver air at varying levels of pressure through a mask to help your child breathe during sleep.
Surgery
Surgery may be recommended to remove or reduce airway blockages responsible for obstructive sleep apnea in children. Surgery is performed by ear, nose, and throat specialists to remove enlarged tonsils and adenoids.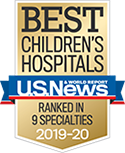 Best Children's Hospital in NC
Duke Children's Hospital & Health Center is proud to be nationally ranked in nine pediatric specialties.
Family and Support Services
We know how stressful diagnostic testing and medical appointments can be as you pursue solutions for your child's sleep problems. Through our support services, we hope to make your family's time at Duke Children's a positive, welcoming, and comfortable experience.
Child Life Specialists
Doctor visits and hospitals can be overwhelming and sometimes scary for children. Our child life specialists can enhance the care your child receives. They explain procedures in ways your child can understand, offer encouragement and emotional support, and use fun activities to help your child relax.
Care Coordinators and Social Workers
Our care coordinators and social workers help you navigate the medical system and coordinate the variety of health services your child may need. They can help you work with insurance providers, connect you with resources, and help you manage the details related to your child's care.
Reviewed: 12/11/2017