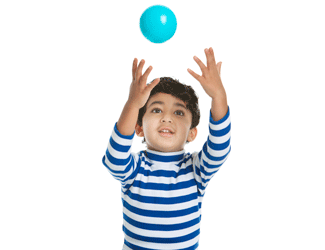 Difficulty focusing, restlessness, and impulsive behavior are some of the hallmarks of attention-deficit/hyperactivity disorder (ADHD), a common neurodevelopmental disorder that affects children and adults. If you or your child have these symptoms or have already been diagnosed with ADHD, our psychiatrists and psychologists can help. As ADHD specialists, we help you or your child manage ADHD.
Find an Attention-Deficit/Hyperactivity Disorder (ADHD) Doctor
Duke Health offers locations throughout the Triangle. Find one near you.
Tests
Comprehensive Evaluation
If you experience ADHD-related symptoms but have never been evaluated for the disorder, a comprehensive evaluation can help you understand if you may have ADHD. You leave the evaluation with specific treatment recommendations to address your concerns and a timeline for getting started with either medication or therapy.
Why Choose Duke
Comprehensive Services
We help children, teens, and adults learn skills to overcome ADHD-related challenges with organization, task completion, and distractibility in order to be more successful in reaching goals. We help you or your child figure out how to organize your life, manage your time, and learn how to focus.
ADHD Specialists
Our team of psychiatrists and psychologists works closely with adults and children with ADHD. We are up-to-date on the latest treatment options, which ensures you receive the most effective treatment recommendations based on your specific needs.
Clinical Trials Access
We are directly involved in the latest ADHD research and participate in clinical trials designed to better understand the disorder and test new therapies. You may be eligible to participate in these studies and gain access to new therapies before they are widely available.
Consistently Ranked Among the Nation's Best Hospitals
Duke University Hospital is proud of our team and the exceptional care they provide. They are why we are once again recognized as the best hospital in North Carolina, and nationally ranked in 11 adult and 9 pediatric specialties by U.S. News & World Report for 2021–2022.
Reviewed: 11/21/2019