Family practice doctors provide general medical care for every member of your family, from newborns and teens to parents and grandparents. In addition to family doctors, our family practice clinics include nurse practitioners and physician assistants. As part of Duke Primary Care, our family medicine clinics are conveniently located in Durham, Raleigh, Cary, and throughout the Triangle. We accept a growing list of Duke-friendly health plans.
Our Providers
Meet our family doctors, physician assistants, and nurse practitioners, view their profiles, and select the one that's right for you.
Choose Duke for Your Family's Care
General Well Care for Children and Adults
Family physicians want to establish a long-term relationship with you and your family, centered around keeping you healthy and preventing illness. The care they provide includes preventive care counseling, physical exams, and management of common, acute medical conditions. It also includes children's health care and well-child visits for services such as developmental screenings, immunizations, and parental guidance to help meet growth milestones.
Family Planning
Family doctors also offer family planning and regular gynecological screenings such as breast exams and Pap smears.
Care for Chronic Conditions
Our family practice doctors help you manage chronic diseases and conditions, including diabetes, heart disease, mental health disorders, and other long-term conditions.
Duke Family Practice Clinics
Referrals to Specialists
If you need specialty care, we can direct you to specialists who are ranked among the nation's best. As part of a nationally ranked medical center, they have access to the latest research, technology, and medical advances, many of which are discovered at Duke Health.
Manage Your Health with Duke MyChart
Schedule appointments, request prescription refills, view lab results, communicate with your doctor and pay your bills through Duke MyChart. The secure patient portal is also accessed by every Duke doctor in every Duke facility so your care will always be coordinated.
Family Doctor or Internal Medicine Doctor?
Still not sure which is right for you? Learn more about the differences between these two types of primary care doctors.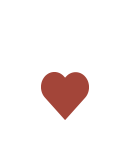 Our secure website makes it easy for you to schedule appointments, pay your bills, and send a message to your doctor's office when you have non-urgent medical needs. If you would like to sign-up for Duke MyChart, you need an activation code. To receive one, you can call us at 919-620-4555, ask your doctor at your next appointment, or request an activation code by visiting this page and clicking the Sign Up Online button.