Step 1
Log in to Duke MyChart at least 30 minutes before your scheduled appointment and click on "Visits."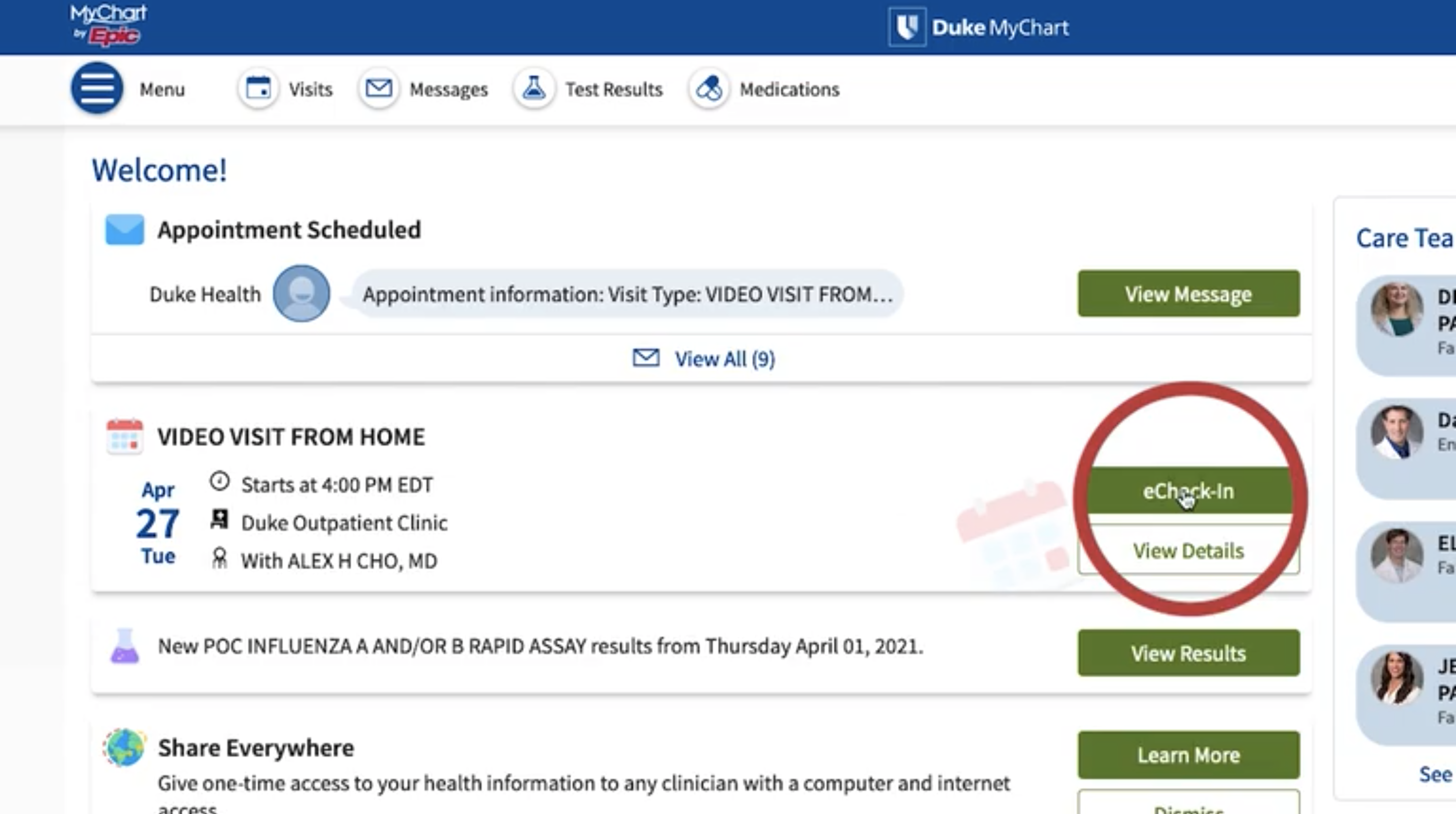 Step 2
If you've already completed your eCheck-in process, click the "DETAILS" button to access your appointment page.
If you've waited until the day of your appointment to check-in, please complete this process at least 30 minutes before ahead of your video visit.
If you have not downloaded the latest version of Zoom, please download it from the Zoom site.
Step 3
Click on the green "BEGIN VIDEO" button.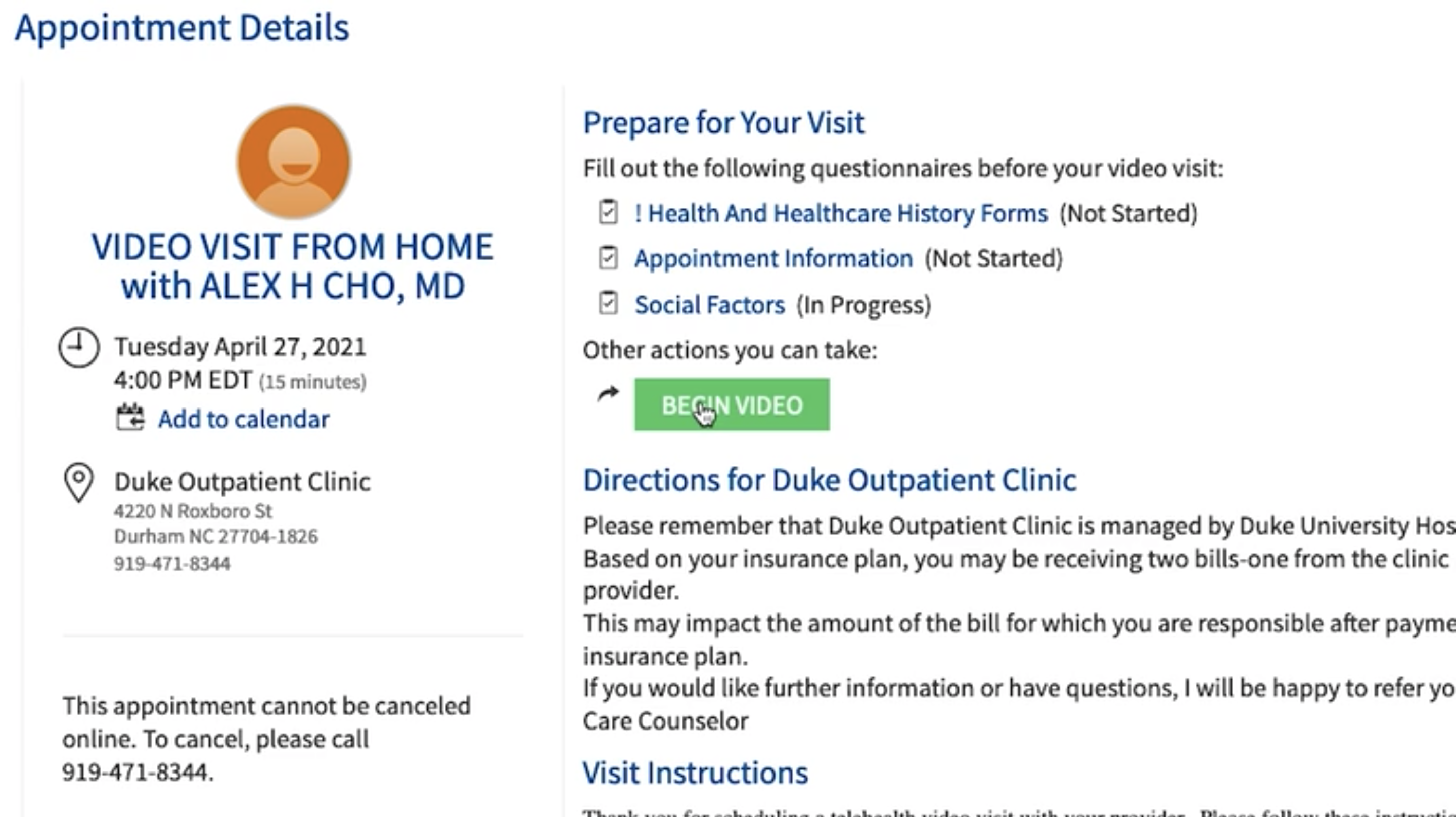 Step 4
Follow the prompts to launch Zoom.
You are now in the virtual waiting room and are ready for your visit. Wait for your provider to join and start your appointment.
Learn more about your video visit on a PC or Mac: