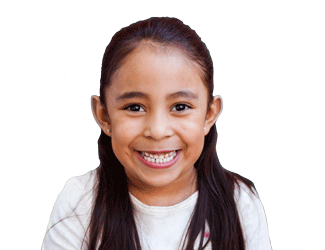 When your child has a digestive, liver, or nutritional problem, a pediatric gastroenterologist can help. At Duke Children's, our team works closely with children who experience gastrointestinal issues that range from simple to complex. We understand that caring for a child with a digestive disorder can be overwhelming for your family. We're here to help. Our goal is to improve your child's quality of life and return him or her to a healthy childhood and normal activities as soon as possible.
Duke Health offers locations throughout the Triangle. Find one near you.
Find a Pediatric Gastroenterology Doctor
When Your Child Needs a Pediatric Gastroenterologist
When Your Child Needs a Pediatric Gastroenterologist
Diarrhea, constipation, and vomiting are common in children. However, they can also signal a more serious medical condition. When these and other digestive issues affect your child's ability to go to school and take part in normal activities, your child's primary care doctor may refer you to a specialist.
We Manage Simple to Complex GI Conditions
As pediatric gastroenterologists, we are trained to treat children with conditions that affect the esophagus, stomach, small bowel, colon, gallbladder, bile ducts, liver, and pancreas. These include complicated, sometimes difficult-to-manage conditions such as Crohn's disease, ulcerative colitis, liver disease, esophagitis, chronic constipation or diarrhea, and swallowing and feeding disorders.
We Coordinate Your Child's Care with Other Specialists
We work closely with specialists throughout Duke Health when your child needs advanced diagnostic procedures. For example, bile and pancreatic duct blockages can be viewed, diagnosed, and sometimes treated with a procedure called endoscopic retrograde cholangiopancreatography (ERCP). It uses an endoscope (a thin, flexible tube with a tiny camera) and X-ray images to view inside your child's biliary tract. This highly sophisticated procedure is only available at major medical centers like Duke and requires special expertise.
Why Choose Duke
A Team Approach
When your child is a patient at Duke, they benefit from our team approach to care. In addition to pediatric gastroenterologists, you and your child may come into contact with highly skilled nurses, dietitians, surgeons, anesthesiologists, endoscopy experts, social workers, and child life specialists.
The Importance of Nutritional Management
Our dietitians work closely with our doctors when nutritional management is important to the treatment plan, as happens with celiac disease. This intolerance to gluten causes abdominal pain, cramping, and other gastrointestinal symptoms. We help you and your child learn dietary changes -- such as following a gluten-free diet -- and offer follow-up care and lab work to ensure your child stays healthy.
Liver Disease Specialists
Our pediatric hepatologists are liver disease specialists who routinely treat children with liver disease. These include biliary atresia, hepatoblastoma, autoimmune liver disease, progressive familial intrahepatic cholestasis (PFIC), metabolic liver disease, alpha-1 antitrypsin deficiency, and many other diseases. When serious, these diseases may require a liver transplant to replace a diseased liver with a healthy organ. If your child is referred to us for a liver transplant, you can feel confident in the depth of our experience.
Skilled in Inserting Gastrostomy Tubes
Our nurses are highly skilled at inserting gastrostomy (feeding) tubes in infants and children who do not have the strength or muscle coordination to feed on their own.
Transition to Adult GI Care
When your child is ready, we'll help them transition to adult care for ongoing or lifelong GI issues such as inflammatory bowel disease.
Best Children's Hospital in NC
Duke Children's Hospital & Health Center is proud to be nationally ranked in nine pediatric specialties.
Reviewed: 10/16/2017