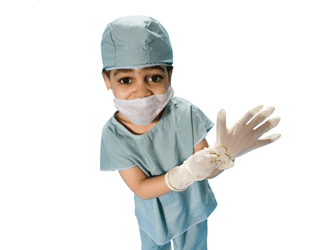 An intestinal transplant can be a lifesaving option for your child with intestinal failure. Duke is among a small number of U.S. hospitals with experienced transplant surgeons who perform intestinal transplants on children when disease prevents nutrients from being absorbed by the body. We have a long history of caring for children with gastrointestinal (GI) conditions, including short bowel syndrome, congenital intestinal disorders of malabsorption, trauma, dysmotility disorders such as pseudo-obstruction, and small bowel tumors, all of which can lead to intestinal failure. Our team will help your child through every step of this journey, from managing the condition before the transplant through recovery and follow-up.
Our Doctors
Meet our doctors, view their profiles, and select the one that's right for you.
Refine Results
Learn about the family-friendly services provided at Duke Children's Hospital.
Why Choose Duke
We Treat Children with Complex Conditions
We successfully treat children who have been declined for an intestinal transplant at other hospitals.
Access to Clinical Trials
Your child may be able to participate in clinical trials that test new therapies designed to improve nutrient absorption in people with intestinal failure, as well as ways to reduce transplant rejection.
On Call 24/7 for Urgent Matters
An intestinal transplant coordinator is on call 24 hours a day, 365 days a year. Additionally, an intestinal transplant doctor is on call at all times for any urgent concerns that arise.
Help Navigating the Transplant Process
Our team also includes transplant coordinators, a dietitian, and a social worker, who help you navigate the process. These team members can answer questions you may have about the wait time before the small bowel transplant, the surgery, physical and emotional issues, dietary requirements, and more.
Extensive Transplant Experience
A Team of Experts
The Duke intestinal transplant program is led by experts in hepatology (care of the liver, gallbladder, biliary tree, and pancreas) and transplant medicine and surgery, some of whom hold leadership positions in national transplant organizations such as the Intestinal Rehabilitation and Transplant Association and the United Network for Organ Sharing (UNOS).
Multiple-Organ Transplant Experience
We perform multi-organ transplants that include the small intestine, large intestine, liver, pancreas, and/or kidney.
Patient Outcomes at One Year Exceed National Average
According to the Scientific Registry for Transplant Recipients, 100% of our patients are alive with a functioning transplant one year after surgery, compared to a national figure of 81%.
We Help Set National Guidelines, Develop Educational Materials
Our doctors and surgeons test new techniques and therapies and help set national guidelines. They also develop educational materials that are used when intestinal transplants are performed internationally.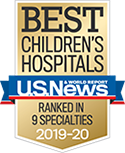 Best Children's Hospital in NC
Duke Children's Hospital & Health Center is proud to be nationally ranked in nine pediatric specialties.
Reviewed: 05/28/2018