Duke Health offers a full range of advanced imaging tests to diagnose and treat a wide range of conditions. Our clinics are equipped with the latest imaging technology and are staffed by specialty-trained, board-certified radiologists who are experts in interpreting your images. You'll get accurate results quickly so you can begin any necessary treatment as soon as possible.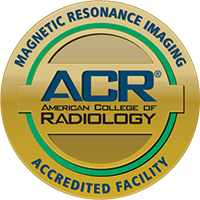 National Accreditation for Imaging Services
Our imaging facilities and equipment are accredited by the American College of Radiology, which represents the highest level of image quality and patient safety.
Why Choose Duke
National Accreditation
Our ACR-accredited facilities are staffed by providers with specialized training in radiology. Duke technologists are certified and registered by the American Registry of Radiologic Technologists in their area of expertise, for example, MRI or CT. Duke sonographers are certified through the American Registry for Diagnostic Medical Sonography. While not required, these accreditations and certifications demonstrate our commitment to providing you with the best experience possible.
Minimizing Radiation Exposure
If you are getting a CT scan, nuclear medicine scan, or an X-ray, you may be concerned about radiation exposure. Although the risks linked to radiation exposure from a single exam are very low, we take every precaution to minimize them, including using CT scans and other radiation-based imaging only when there is a clear benefit over another test. We also restrict imaging to the specific area of concern, use the latest technology to achieve the best-quality images with the lowest radiation exposure, and customize techniques and dosage for each patient.
Multiple Locations
We offer imaging services at all Duke hospitals and multiple Duke ambulatory clinics throughout the Triangle and beyond. This makes it easy for you to get the imaging test you need, whether it is an emergency CT scan or a routine mammogram. Some locations offer same-day or next-day appointments as well as evening and weekend appointments.
Fast, Accurate Results
Once your images are complete, they are interpreted by a radiologist, a doctor trained in medical image interpretation. Your report and images will be available through Duke MyChart for you to discuss with your doctor.
Read about the imaging services we provide and how they improve your experience and outcomes.
Reviewed: 09/10/2021