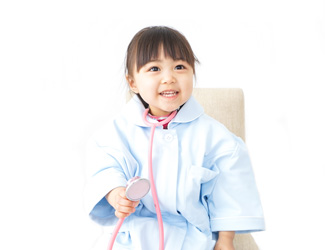 A liver transplant can help a child with severe liver disease live a normal, healthy life. That is our goal for your child. Our patients include children and small babies with serious and complex liver disease. We are your partners on this journey, from your child's first evaluation through their recovery and their transition to living full, healthy, adult lives.
Our Doctors
Meet our doctors, view their profiles, and select the one that's right for you.
Find a Pediatric Liver Transplant Doctor
A Lifesaving Option for Children with Serious Liver Disease
Our pediatric hepatologists are liver disease specialists who routinely treat children with biliary atresia, hepatoblastoma, autoimmune liver disease, progressive familial intrahepatic cholestasis (PFIC), metabolic liver disease, alpha-1 antitrypsin deficiency, and other liver diseases. When serious, these diseases may require a liver transplant to replace a diseased liver with a healthy organ.
Largest Regional Pediatric Liver Transplant Program
Duke is the largest pediatric liver transplant program in the North Carolina region. According to the Scientific Registry of Transplant Recipients, a national database of transplant statistics, our one-year pediatric patient survival rates after liver transplantation exceed the national average.
We Accept Critically Ill Patients
We are the only program in North and South Carolina that accepts critically ill, low-weight babies.
Excellent Outcomes
We maintain excellent outcomes for our patients despite the fact that we place very sick children on the liver transplant waitlist.
Duke Health offers locations throughout the Triangle. Find one near you.
Your Child's Recovery
Post-Transplant
Following the liver transplant, the liver transplant team will closely monitor your child's response to the surgery. We will prescribe and manage medications to prevent rejection. In general, your child will remain in the hospital for 10 to 14 days. You will need to stay close to the Durham area for one to three months for frequent follow-up visits to monitor your child's recovery, check your child's liver function, and manage medications.
Ongoing Support
When you are part of our program, you and your child will meet other families who have gone through similar experiences. Our doctors and providers are here to help you through every step of this process. We also provide ongoing behavioral health counseling to help you and your child cope with the stress of managing a chronic illness. We provide this ongoing support throughout your child's recovery and beyond, as he or she transitions to adulthood.
Your Child's Liver Transplant Team
A Team of Specialists
You and your child will work with a team of specialists that includes pediatric hepatologists and transplant surgeons.
Transplant Coordinators and Advanced Care Providers
Equally important are our transplant coordinators, who help you and your child navigate the transplant process, and our advanced care providers, who include a dietitian and specially trained nurses. The entire team is here to help you every step of the way -- answering your questions, providing medical counsel, and helping you understand what to expect.
Social Workers
Our social worker provides your child and your family with an additional level of care and guidance when you experience emotional issues or need help managing financial concerns.
On-call 24/7 for Urgent Matters
A liver transplant coordinator is on call 24 hours a day, 365 days a year. Additionally, a pediatric transplant hepatologist is on call at all times for any concerns that arise.
Best Children's Hospital in NC
Duke Children's Hospital & Health Center is proud to be nationally ranked in nine pediatric specialties.
Reviewed: 05/04/2020