Pediatric Liver Transplant Program
Largest Regional Pediatric Liver Transplant Program
For More Information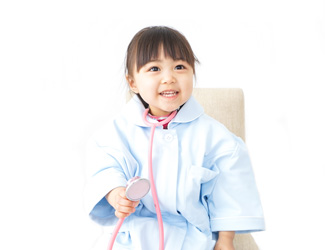 Children with severe liver disease can live active, healthy lives with the help of a liver transplant. Our pediatric liver transplant team provides liver transplantation for infants, children, and adolescents with serious and complex liver diseases. We have the expertise to perform complex liver transplants -- including living donor, deceased donor, and split liver -- even for small infants and very sick children and achieve excellent outcomes.
Our Doctors
Meet our doctors, view their profiles, and select the one that's right for you.
Find a Pediatric Liver Transplant Program Doctor
Largest Regional Pediatric Liver Transplant Program
Duke is the largest pediatric liver transplant program in North Carolina. The first adult liver transplant was completed at Duke in 1984, and the first pediatric liver transplant was performed in 1985. Today we perform four times more pediatric liver transplants than any other program in North Carolina.
Liver transplant surgery is performed at Duke Children's Hospital and Health Center. Pre- and post-transplant appointments take place at our liver transplant clinic within Duke Children's.
Excellent Outcomes
According to the Scientific Registry of Transplant Recipients, a national database of transplant statistics, our one-year pediatric patient survival rates after liver transplantation exceed the national average. This is despite the fact that we place very sick children on our waitlist.
Is Your Child Ready for an Evaluation?
If you want to make an appointment for a pediatric liver transplant evaluation for your child, contact us. Our team can help with next steps.
We Accept High-Risk Patients
We are the only liver transplant program in North and South Carolina that accepts critically ill, low-weight babies. In addition, our liver transplant specialists routinely transplant children with biliary atresia, hepatoblastoma, autoimmune liver disease, progressive familial intrahepatic cholestasis (PFIC), metabolic liver disease, alpha-1 antitrypsin deficiency, and many other liver diseases. Many regional hospitals refer high-risk liver patients to Duke because we have the experience to care for these children.
Why Choose Duke
Nationally Recognized Pediatric Surgical Care
Duke Children's is one of the few U.S. hospitals designated as a Level I children's surgery center by the American College of Surgeons. This Level I recognition confirms our commitment to providing the safest and highest-quality surgical care for your child.
Expertise in Advanced Procedures
Duke is one of the few centers in the U.S. to offer split liver transplants -- when a liver from a deceased adult donor is divided between two recipients -- and also routinely perform living donor transplants. These options, which are not available at all centers, allow us to be aggressive in our search for the healthiest donor liver for your child with less waiting time. We also perform complex multi-organ transplants, including liver-intestine and liver-intestine-pancreas, among others.
Access to Novel Therapies 
We are one of the nation's leading research centers in both pediatrics and transplant medicine and have access to the most current research findings. As a patient at Duke, your child may be eligible to participate in ongoing clinical trials that offer access to new therapies before they are widely available.
A Network of Pediatric Specialists
Our team includes pediatricians trained specifically in transplant hepatology. If your child needs care from experts outside of pediatric liver transplant, we collaborate with Duke pediatric specialists in immunology, hematology, genetics, physical and occupational therapy, and behavioral health. Our team-based approach ensures your child receives personalized care that meets their needs.
Best Children's Hospital in NC
Duke Children's Hospital & Health Center is proud to be nationally ranked in nine pediatric specialties.
Reviewed: 05/04/2020