Understand the Benefits of Laser Cataract Surgery
Anupama Horne, MD, makes use of lasers in cataract surgery.
Overview
While seeing more clearly is the main goal of cataract surgery, new lasers and premium lenses have made it possible to also achieve better uncorrected vision. "Now we have the ability to improve people's vision so they can see distance and/or up close, often without glasses," said Anupama B. Horne, MD, a cataract surgeon at Duke Health. "The laser assists us in giving people clearer vision faster, more consistently, and very often without glasses."
What Is Laser Cataract Surgery?
A cataract occurs when the eye's natural lens becomes cloudy. During traditional cataract surgery, cataract surgeons use a small blade to enter the front of the eye and another instrument to make a circular incision on the lens capsule to reach the cataract. Ultrasound waves break the cataract into tiny pieces, which are then removed. The new artificial lens is inserted to replace the cloudy natural lens.
In laser cataract surgery, a laser is used to make the incision and lens opening and to fragment the lens," explained Dr. Horne. "It creates a more reliable, repeatable, precise incision than a surgeon can do by hand. Even a very good surgeon can't make a perfectly circular opening as precisely as a laser can."
See the difference between standard and laser cataract surgery.
Better Vision Following Cataract Surgery
The laser is particularly useful when a cataract is dense or the opening is difficult to create. However, the laser's accuracy is also important when surgeons want to implant a multifocal lens, which corrects distance and close-up vision, or a toric lens that corrects astigmatism, Dr. Horne said. "We use these lenses when patients want more options in terms of how they function with their vision, such as wanting to drive, read, do computer work, or play golf without needing to wear glasses. The precision of the laser, its ability to consistently create incisions helps us do that."
A laser can also be used to correct minor astigmatism by reshaping an imperfectly curved cornea. "Often, we can do that by hand, but the laser allows us to do it more reliably and more precisely," she said. "This leads to a better and more predictable vision outcome."
Because the laser requires less energy than ultrasound to break up the cataract, it also reduces the risk of corneal swelling, which can impact vision. "If we use less energy and have less corneal swelling, the eye can heal faster," Dr. Horne said.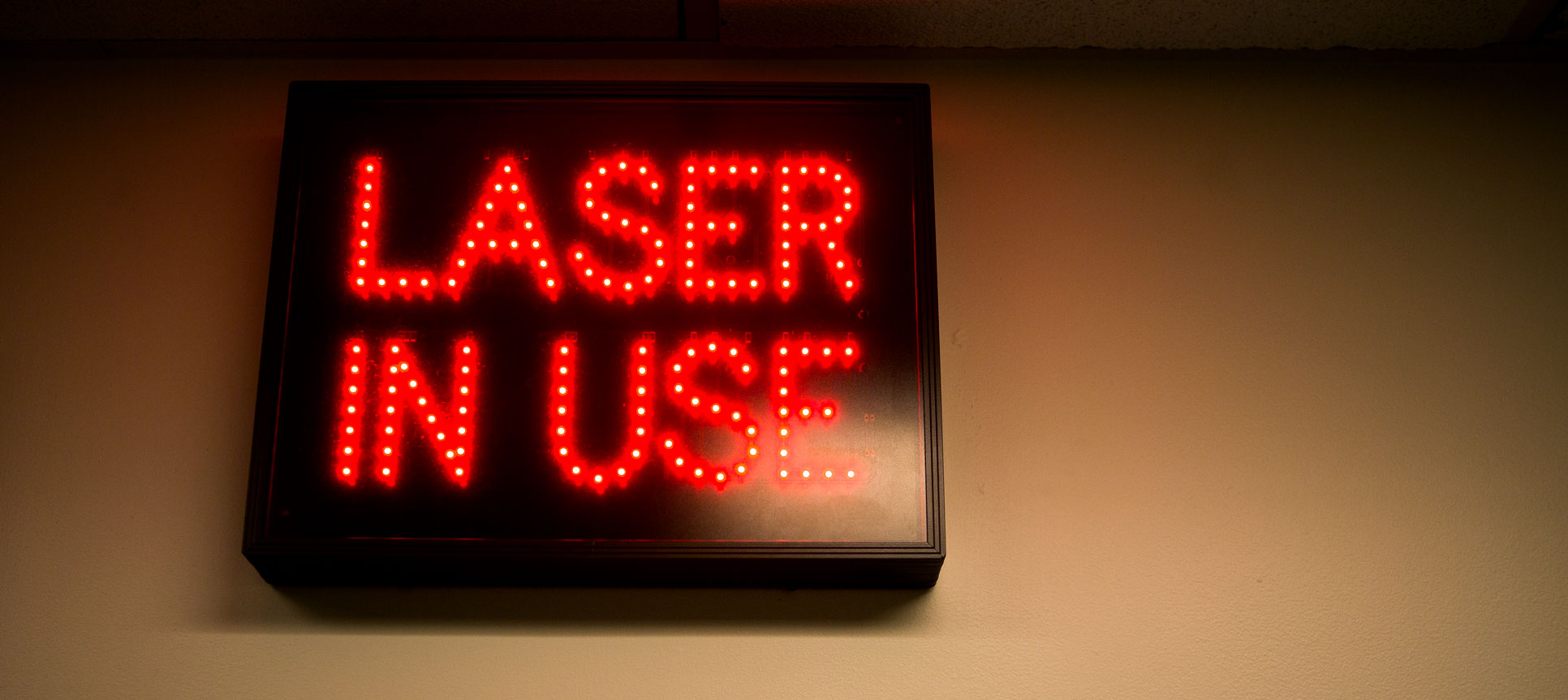 Should You Consider Laser Cataract Surgery?
While laser cataract surgery has its advantages, it's not for everyone. Because the use of the laser and the premium lenses are not covered by insurance, people will incur more out-of-pocket expenses than with traditional cataract surgery.
"When we see people who need cataract surgery, we determine if they would be a candidate for a premium lens as well as the use of the laser, and educate them about the benefits and alternatives. We then help the patient decide if they want traditional surgery or laser cataract surgery," Dr. Horne said.