Duke Health & Fitness Center
Gym and Land Classes
Paragraph(s)
Use our membership portal to sign up for classes or call 919-660-6660.
Non-members may join for $15 per class by calling the same number.
Space is limited for all in-person classes, and registration is required. Reservations can be made up to seven days in advance.
Cancellations or rescheduling of in-person group fitness classes must be made at least 12 hours in advance.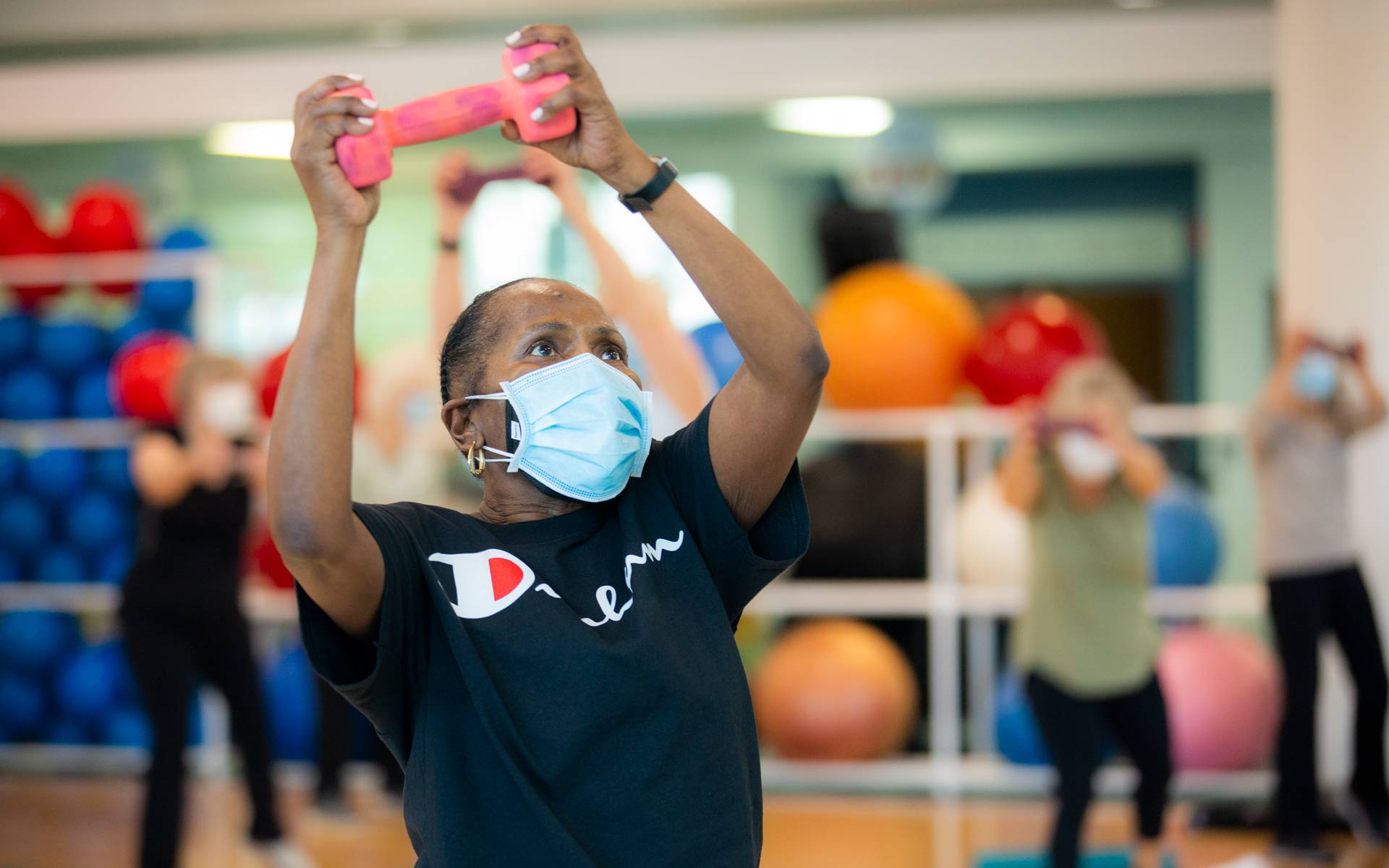 Available Classes
Paragraph(s)
Sign up for weekly emails to stay up to date with our offerings.
Cardio Move
This high-energy choreographed routine includes low-impact movements and provides a fun and effective cardio workout.
Cycle
Instructors lead you through a series of flat roads, hills, jumps, and sprints while listening to motivating music. This class accommodates all fitness levels and is held on stationary bikes outdoors, weather permitting. Bring a towel and water. 
Dance Fitness
Incorporate all styles of dance into a great cardiovascular workout.
Interval Power
A 45-minute interval class focused on improving endurance, strength, and agility by incorporating cardiovascular circuits along with strengthening exercises. This is a self-paced class and can be modified to meet high- and low-intensity needs.
Latin Dance
A fusion of Latin and world rhythms and easy-to-follow moves create a unique and fun cardiovascular fitness experience.  
Low-Impact Circuit
Designed to challenge you anaerobically, this class helps you build strength and endurance and improve balance. Because no jumping is involved, there is less impact on your joints. Movements may be performed standing, sitting, or lying down.
Power Circuit
During this time-efficient workout, you'll rotate through multiple stations that focus on strength training, cardiovascular exercise, and flexibility. 
Step Aerobics
This cardio class uses a step platform, high-intensity movements, and low-impact choreography.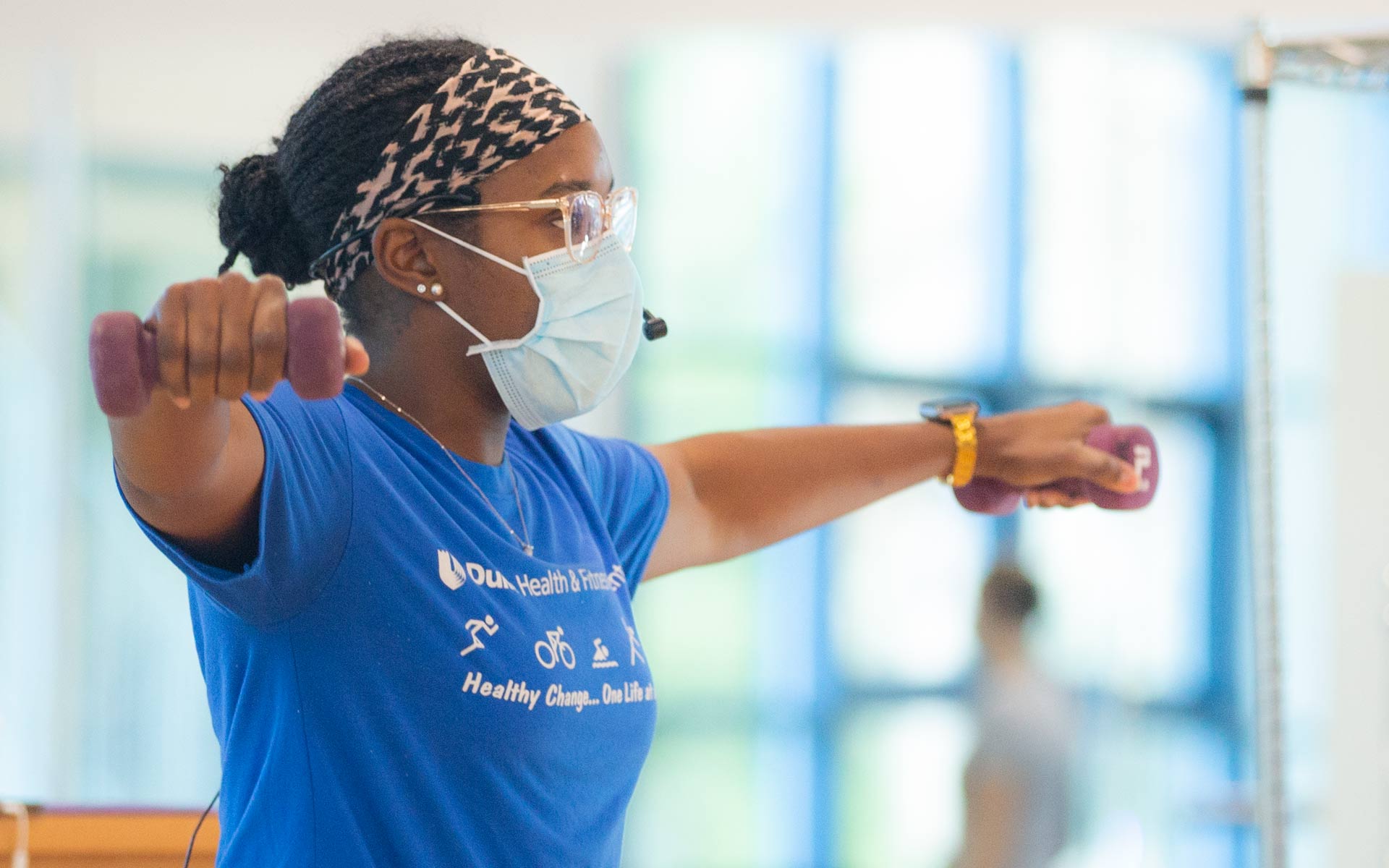 Strong and Limber Bodyweight
Combine strength, balance, and flexibility work without any equipment. Use your body weight to create "time under tension" for an effective, full-body workout.
Strong and Limber Circuit
This time-efficient workout rotates through multiple strength stations, challenging your full body before finishing with flexibility work.
Tabata Cardio and Strength
Short bursts of cardio increase aerobic capacity and muscular endurance. Strength training is added for a full-body workout.
Classes with fewer than five participants on a regular basis are subject to cancellation.
Want to try out our classes?