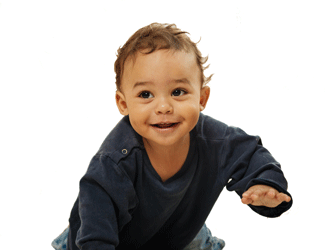 Newborns who require specialized care benefit from the expertise of the Duke neonatologists and other medical professionals who staff the Duke Health nurseries.
The Special Care Nursery at Duke Regional Hospital cares for infants born prematurely as well as babies born with common neonatal conditions such as breathing problems or suspected infections.
Infants with complex problems are cared for in Duke University Hospital's Level IV Neonatal Intensive Care Unit (NICU). The Level IV designation indicates we provide the highest level of care for critically ill infants.
We value you and your family as our partners. We strive to answer all your questions, keep you informed, and welcome your input regarding your child's condition and treatments.
Duke neonatal care is provided at Duke Children's Hospital and Duke Regional Hospital in Durham.
Neonatal Intensive Care for Your Newborn
When Your Baby Requires Neonatal Care
You have a pre-existing condition -- such as heart disease, diabetes, or lupus -- that can impact the health of your baby while you are pregnant.
You are at high risk of carrying a low birth-weight baby or you may carry a gene that predisposes your baby to an inherited condition that will require complex care.
You are carrying twins, triplets, or more.
Your baby is diagnosed before delivery with a congenital condition.
Your baby was born before 37 weeks of pregnancy.
Your baby is diagnosed with a condition or disease at birth that requires immediate medical or surgical care.
Before-Birth Consultations
We are available before your baby is born for consultations about conditions that affect newborns and the multiple aspects of neonatal care, whether your baby will be born at Duke or at another hospital.
Prepare for Delivery
We work with Duke perinatologists, obstetricians, and midwives to prepare you and your baby for delivery and the possibility of intensive care after birth.
Regional Referral for Babies Born Outside of Duke
Between 10 and 20% of the infants that come to Duke's intensive care nursery are born outside of Duke and are transported to us for specialized care.
Level IV NICU -- Highest Level of Care
Duke Nurseries
Our NICU includes the Intensive Care Nursery, Transitional Care Nursery, Special Care Nursery, and the Duke Regional Hospital Special Care Nursery.
Full Range of Specialists
Our nurseries are staffed around-the-clock with neonatologists, neonatal nurse practitioners, and other providers including pharmacologists, respiratory therapists, and nutritionists with expertise in caring for newborn infants. We also work closely with pediatric specialists across the spectrum to provide the necessary medical and surgical care.
PT/OT and Speech Therapy
Duke's occupational, physical, and speech therapists work with families to address infants' developmental issues during their time in the NICU.
Lactation Consultants
Our lactation consultants support new mothers to provide their own milk for their babies while hospitalized; we provide donor human milk from an HMBANA-certified milk bank when mother's milk is not available.
Kangaroo Care
This skin-to-skin contact has proven benefits, including stabilizing your baby's heart rate and helping to regulate body temperature.
Latest Treatment Advances
Hypothermia to treat infants with suspected brain injury
Nitric oxide to treat pulmonary hypertension
Continuous video EEG to diagnose seizure disorders
Extracorporeal membrane oxygenation (ECMO), a system in which an external pump pushes blood through an artificial lung, to allow time for the heart and lungs to recover from severe problems
Research Opportunities that Benefit Your Baby
As a clinical center in the NICHD Neonatal Research Network, we partner with major academic medical centers and children's hospitals around the U.S. to develop and implement the latest scientifically proven approaches to the care of newborn infants. This may include opportunities for your child to participate in clinical trials of new advances in care.
Extensive Follow-Up Newborn Care
Transitional Care
Once babies in the Intensive Care Nursery at Duke University Hospital have stabilized from their more acute conditions, they move to the nearby Transitional Care Nursery or Special Care Nursery. There, they continue to grow and develop skills -- such as feeding -- that are needed before they can safely transition to home. We also have a Special Care Nursery at Duke Regional Hospital where babies receive the same expert care in an environment that may be more convenient and accessible for parents and families.
Special Infant Care Clinic
Provides nutrition, feeding, physical, and speech therapies, as well as support for your child's development after discharge.
Transitional Medical Home
Infants with complex problems, including those dependent on technologies such as a ventilator or feeding tube, receive comprehensive care and help during the first year after discharge. Our staff also facilitates the coordination required when multiple subspecialists provide care for complex infants.
Neonatal Quality of Life Program
This family-centered program is for newborns and infants with life-threatening, and potentially life-limiting, conditions. Our quality-of-life team includes doctors, nurse practitioners, spiritual counselors, and social workers who specialize in maximizing comfort and providing pain and symptom relief. They also and provide emotional, psychosocial, and spiritual support for your infant and family.
Best Children's Hospital in NC
Duke Children's Hospital & Health Center is proud to be nationally ranked in nine pediatric specialties.
Reviewed: 05/14/2018