Duke University Hospital
Support Services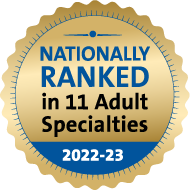 Chaplain Services and Education
Paragraph(s)
Chaplain Services and Education fulfills the spiritual dimension of the Duke Health mission. As members of the Duke health care team, our staff provides counseling and support to patients, families, caregivers, visitors, and staff.
Chaplain services are available at any time of day or night. We provide support, guidance, and someone to listen when you or a loved one is in need. Whether you're facing a sudden health challenge or end-of-life decisions, need guidance on ethical decision-making, or need a place to focus on prayer and meditation, we're here for you. ​Hospital chaplains are available day or night to offer spiritual and emotional support to people of all faiths and belief systems. 
Contact Pastoral Care at 919-684-8111 or email pastoral@dm.duke.edu.
Decedent Care
Paragraph(s)
When a loved one passes on, Duke University Hospital's Decedent Care Office (DCO) is devoted to handling his or her affairs in a sensitive, confidential, and respectful manner while providing care and comfort to all who are affected by the loss. Our mission is to provide guidance and support for all family members, hospital staff, and our community We ensure that all areas of decedent care are administered with dignity, benevolence, confidentiality, efficiency, and the utmost respect.
Contact Decedent Care at 919-668-6311 or by email robin059@mc.duke.edu.
Social Work
Paragraph(s)
Clinical social workers are also available to help you and your family manage the stresses of illness, hospitalization, and treatment. At your request, or the request of other hospital staff, an experienced social worker can meet with you to:
discuss your family's needs and concerns
assist you in securing available community resources and/or financial assistance
provide individual, family, and group counseling
Contact the social worker department at 919-681-4722.
LGBTQ+ Patient Services
Paragraph(s)
Duke University Hospital is recognized as a Leader in LGBTQ Health Care Equality by the Human Rights Campaign's Healthcare Equality Index. Because we are part of the larger Duke University Health System, our LGBTQ+ identified patients gain access to all of Duke's unique LGBTQ+ support resources.
Duke Resources:
Patient Resource Managers/Case Managers
Paragraph(s)
Patient resource managers work closely with the physician and health care team to coordinate your care throughout your hospitalization and to make sure you have the resources you need once you leave the hospital and return to your community.
Patient resource managers work with you and:
your health care team to make sure your family understands and can actively participate in the plan of care
your insurance company to obtain approval/payment for services
health care agencies if you need to continue your care once you leave the hospital
case managers in areas where the Patient Resource Management Program has not yet been established. Case managers ensure communication between you, your medical team, and your insurance company to obtain approval/payment for services.
The Department of Social work covers discharge planning needs in areas that are not covered by the Patient Resource Management Program.
Contact the patient resource managers at 919-668-2483.