Announcements
Face masks are required at this location. Keeping everyone safe and well is our top priority. We appreciate your support of our efforts. Learn more.
Duke Cancer Center
Type
:
Duke University Hospital Outpatient Department
Hospital-based clinics are outpatient departments of an individual Duke hospital and have additional facility charges. Some insurance companies process bills with a deductible and coinsurance rather than as a co-pay as for an office visit. This may impact the amount of the bill you are responsible for after payment from your insurance plan. Check with your insurance company before your visit to determine what your responsibility will be.
The Duke Cancer Center is a state-of-the-art patient care facility that brings together almost all outpatient services in one convenient location.  Our programs and services include a patient resource center, retail pharmacy, self-image boutique, quiet room, café and outdoor garden. Our goal is to provide you with high-quality cancer care, and outstanding patient experience. 
If you are a new patient and are interested in requesting a cancer care appointment online, please fill out this form.
Open

-

Close

6:30 am

-

10:30 pm

6:30 am

-

10:30 pm

6:30 am

-

10:30 pm

6:30 am

-

10:30 pm

6:30 am

-

10:30 pm

Closed

Closed
Monday - Friday
6:30 am - 10:30 pm
Plan Your Visit
Prepare for your appointment, view our patient guide and learn more.
Start Here
About Duke Cancer Center
 Our doctors are recognized leaders for their roles in developing new drugs, cancer vaccines, and novel approaches to treating cancer and related symptoms through our ongoing clinical trials. We are also part of the National Comprehensive Cancer Network, an alliance of the nation's leading cancer centers dedicated to improving patient care.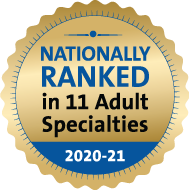 Our Specialties
We combine the latest research advances with compassionate care to provide you with an individualized cancer treatment plan for the stage and type of your cancer. We don't just treat your cancer; we treat your whole person.
View all Cancer Treatments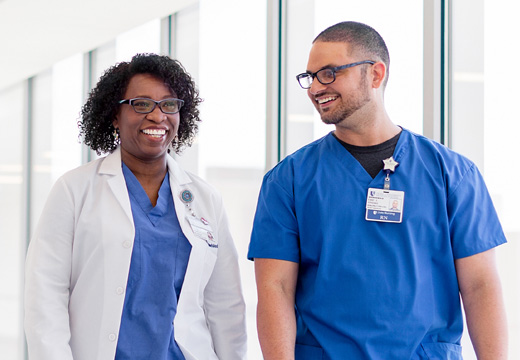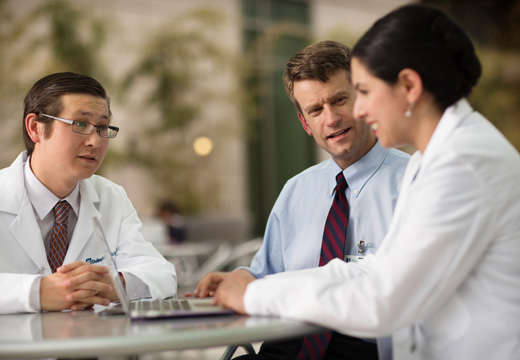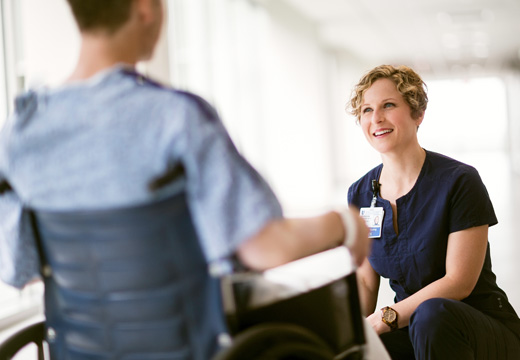 Our Doctors
Find a Duke Cancer specialist for you or your loved ones.
Find a Doctor
Image Gallery
×
The Duke Cancer Center was designed with input from patients, families, and caregivers to ensure you and your loved ones experience a welcoming, supportive and healing environment.
Registration is designed to improve flow and effortless navigation of the facility. You will check in with our patient service associates as you enter the building, and will receive a pager, which provides additional privacy and allows for visiting other areas of the Cancer Center until notified to come to your appointment.
Patients may receive chemotherapy outdoors in our rooftop garden area if their treatment regimen allows.
Beginning in the soaring central atrium, the Duke Cancer Center's common spaces foster a feeling of comfort and relaxation. Clinics offer spacious, comfortable waiting areas featuring large windows and natural light. Host stations can be found in waiting areas where volunteers provide beverages, light snacks and information about patient resources.
The Quiet Room provides a tranquil space where patients and their families can take time to reflect, relax, meditate or pray. The Quiet Room inspires peace, quiet and spiritual meditation for individuals of all faiths.
The Belk Boutique, located on the ground floor of the Duke Cancer Center, offers trendy wigs styled in the latest fashions, chic head wraps, turbans, scarves and hats, cosmetics and other accessories to help enhance a patient's self-image during cancer treatment. The boutique offers private consultation rooms for fitting wigs, prosthetic devices, and surgical garments.