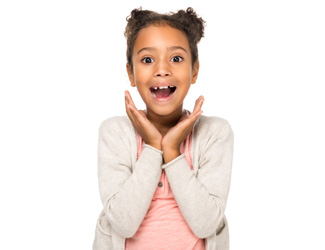 Whether your child was born with a voice disorder or developed one in childhood, our pediatric voice care specialists can help. We have the expertise to work with your child and family to diagnose vocal disorders and develop a customized treatment plan. We restore your child's voice to the best it can be and help them learn healthy ways to use their voice for life.
Our Doctors
Meet our doctors, view their profiles, and select the one that's right for you.
Refine Results
About Children's Voice Disorders
Children can develop voice problems from overusing their voices, or from medical conditions like allergies, asthma, and acid reflux. Less often, children may be born with a voice disorder. Common voice problems in children include:
These can affect your child's ability to speak and cause breathing and swallowing problems.
Consider a professional evaluation if your child has frequent laryngitis, seems to strain when talking, or complains of a scratchy throat.​
Duke Health offers locations throughout the Triangle. Find one near you.
Tests
A pediatric otolaryngologist and speech pathologist will conduct a comprehensive voice evaluation of your child. Together, our experts will assess the causes of your child's voice problem to ensure an accurate diagnosis. We evaluate your child's voice use patterns -- how much they speak, sing, or use a loud voice -- as well as what their voice sounds like. Our pediatric laryngologist will evaluate whether your child's voice changes have a medical cause such as illness, allergies, acid reflux, or recent surgery.
We perform a head-and-neck examination as well as a visual examination of your child's voice box. If chronic cough is a concern, your child's breathing or cough symptoms and other triggers will also be evaluated. Additional tests may be necessary to complete the evaluation.
Laryngovideostroboscopy
This detailed visual exam helps us evaluate how your child's vocal cords vibrate while they make sounds. A tiny camera attached to a small tube called an endoscope is inserted through the nose and allows us to see your child's vocal cords and larynx (voice box). A flashing strobe light simulates slow motion video images of your child's vocal cords. This allows your child's team to look for any lesions, stiffness, paralysis, irregular movements, throat strain, or incomplete closure of the vocal cords. Videostroboscopy is often essential to reach an accurate diagnosis and determine the best treatment for your child.
The exam takes just a few minutes, and every effort is made to provide a good experience for your child and family. Your child's nose will be sprayed with a numbing medicine to minimize discomfort. A Child Life Specialist can be on hand for children who benefit from additional comfort measures before and during medical procedures or exams.
Computerized Acoustic Analysis
Creates a visual display on a computer screen as your child speaks into a microphone. This allows the speech pathologist to see characteristics of your child's voice, including pitch, loudness, and vocal quality. It is used to identify abnormalities, including subtle vocal problems that cannot be detected with the unaided ear. This assessment is usually done at the beginning of voice therapy, and it may be repeated during treatment to monitor your child's progress.
Best Children's Hospital in NC
Duke Children's Hospital & Health Center is proud to be nationally ranked in nine pediatric specialties.
Choosing a Voice Specialist for Your Child
We use the latest techniques to evaluate your child and recommend the most appropriate treatment, based on their age and condition.
Comprehensive Team of Voice Specialists
We are one of the few voice centers in the Southeast with a comprehensive team of voice specialists with expertise in children's voice problems.
Pediatric ENT Experts
Your child's care team will include pediatric laryngologists -- ear, nose, and throat (ENT) doctors who specialize in voice disorders -- and speech pathologists, all trained to evaluate and treat children with voice problems, swallowing disorders, and upper-airway breathing problems.
Skilled Pediatric Surgeons
If your child needs surgery, it will be performed by a pediatric laryngologist skilled in surgeries of children's voice boxes, which are different than an adult's. Our pediatric laryngologists' expertise ensures your child receives appropriate treatment for their current stage of development.
Singing Voice Rehabilitation
Our singing voice specialists -- speech pathologists with additional training in vocal performance and singing voice rehabilitation -- are experienced performers, singers, and singing teachers who understand the special needs of the young singer. They bring empathy and clinical expertise to evaluating and providing specialized therapy to singers and performers of all ages.
Coordination with Other Specialists
If your child's voice disorder is related to a medical condition such as allergies or asthma, we'll coordinate your child's care with the right specialists throughout Duke Health.
Access to the Latest Research
Our ongoing research ensures your child receives the best, most up-to-date care for their voice disorder.
Reviewed: 10/19/2017