Pediatric Kidney Transplant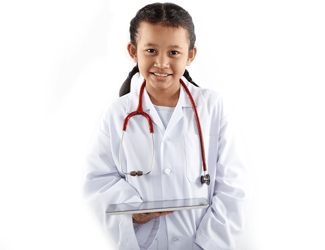 Overview
A kidney transplant can offer children who face kidney failure a chance for a healthy life. Our pediatric transplant specialists offer both deceased and living donor kidney transplants for infants, children, and adolescents. In addition to routine cases, we successfully perform kidney transplants in complex cases that other centers have declined. This reflects our expertise and commitment to our young patients. Our goal is to get your child back to their normal routine and the activities they enjoy.
Find a Pediatric Kidney Transplant Doctor
Better Survival Rates Compared to Other U.S. Centers
Kidney transplant surgery is performed at Duke Children's Hospital and Health Center. Pre- and post-transplant appointments take place at our kidney transplant clinic within Duke Children's.
Is Your Child Ready for an Evaluation?
Text
If you want to make an appointment for a pediatric kidney transplant evaluation for your child, please contact us. Our team can help with next steps.
Best Children's Hospital in NC
Duke Children's Hospital & Health Center is proud to be nationally ranked in 10 pediatric specialties.
This page was medically reviewed on 08/10/2023 by