Stem Cell Transplant Team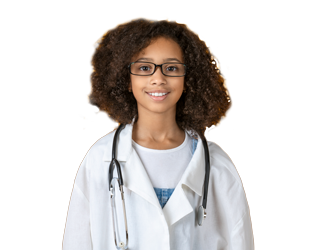 Overview
Preparing for and going through the stem cell transplant process with your child can be overwhelming.  It is normal to have concerns and questions about your child's treatment and care. Your child's stem cell transplant team is here to help. A variety of experts will assist you with lodging, scheduling appointments, conditioning and transplantation, follow-up care, medication management, and more.
Duke Children's Hospital and Health Center
Learn about the child- and family-centered care offered at Duke Children's Hospital and Health Center.
Meet Your Team
Nurse Coordinator
Description
Your first point of contact with the transplant team is the nurse coordinator, who is your guide as you take this important journey with your child.  They will arrange your child's pre-transplant evaluation, serve as educators, and connect you with helpful resources. They work to support you and your child throughout the pre-transplant process. 
Insurance Coordinators 
Description
Your insurance coordinator will obtain financial approval for your child's evaluation and transplant. They will also act as a resource for your financial and insurance questions.
Lodging Coordinator 
Description
If you or your family need temporary housing while your child is in our care, our lodging coordinator will help you find appropriate, affordable accommodations in Durham. 
Donor Search Coordinator
Description
If your child requires a stem cell donor, our donor search coordinator will work to identify a donor among family members or through the Be the Match Registry of the National Marrow Donor Program (NMDP).
Clinical Social Workers
Description
Our clinical social workers will assess and support the social and emotional well-being of you, your child, and your family. You will meet with your social worker before the transplant process begins so they can provide ongoing support and guidance.
Description
These specialists help your child cope with the transplant experience through adapted and medical play, education, and developmentally appropriate interventions. Our child life specialists are certified in child development and specially trained in how children respond to illness and hospitalization.
Family Support Program
Description
Our Family Support Program is dedicated to addressing needs of families undergoing transplant and cellular therapies. They provide daily play activities for children in the hospital, community meals, and support the caregivers and siblings in many different ways.
Nurse Practitioners
Description
Our nurse practitioners work exclusively with pediatric stem cell transplant and cellular therapy patients. They perform physical exams, write prescriptions, and evaluate your child's daily health. They can answer many of your questions about treatment.
Hospitalists
Description
Dedicated doctors or nurse practitioners provide nighttime medical care for your child in the hospital.  They are in constant contact with our transplant specialists. 
Pediatric Transplant, Hematology-Oncology Fellows
Description
Fully trained doctors undergoing specialized training in pediatric transplant, cellular therapy, and hematology-oncology also care for children in the inpatient unit and the clinics. They work closely with our transplant specialists. 
Pediatric Stem Cell transplant and Cellular Therapy Specialists
Description
Your child's doctors are fully trained in pediatrics, hematology and oncology, pediatric stem cell transplantation, and pediatric cell therapy. They are directly responsible for providing and supervising your child's care, from the first appointment through follow-up. 
Best Children's Hospital in NC
Duke Children's Hospital & Health Center is proud to be nationally ranked in 10 pediatric specialties.
Inpatient Nursing Team 
Description
Our registered nurses are experienced in caring for the unique needs of stem cell transplant, cellular therapy, and immunocompromised children. In conjunction with other members of the transplant team, they plan and coordinate your child's care. They are trained in chemotherapy, immunotherapy, and complicated treatment regimens and administer medications and blood products, perform physical assessments, and ensure your child's comfort in the hospital.
Nutritionist 
Description
Our pediatric dietitian monitors your child's nutritional status and needs. They communicate with your child's doctor on a daily basis.
Pharmacist 
Description
Our dedicated pharmacist manages your child's medications. They monitor for side effects and drug interactions. 
School Teachers
Description
The teacher is part of the Durham public school system and provides ongoing learning opportunities for children pre-K through high school. They meet with children individually in their rooms, in classrooms, or in the clinic setting. Teachers maintain contact with your child's school to plan lessons and coordinate school assignments when possible. 
Discharge Nurse
Description
Our discharge nurse will help prepare you for the transition from inpatient hospitalization to the outpatient setting. They will train you to care for your child outside of the hospital and will help you manage your child's medications.
Other Team Members
Description
Other people may take an active role in your child's care, for example, physical and occupational therapists and speech language pathologists. We also work closely with other Duke pediatric specialists to provide special care for children who have additional medical problems or experience complications after transplantation. 
This page was medically reviewed on 05/22/2023 by