Pediatric Stem Cell Transplant and Cellular Therapy Unit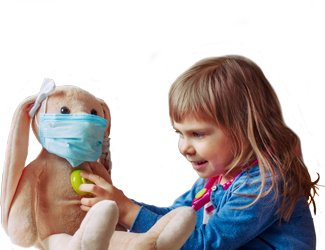 Overview
Our facility is designed specifically for immunocompromised children and young adults. With a dedicated ventilation system, HEPA filters in every room, and the ability to provide ICU-level care, our unit keeps your child safe and comfortable before, during, and after treatment. 
Find a Pediatric Stem Cell Transplant and Cellular Therapy Unit Doctor
Our Facilities
Patient Rooms
Description
The unit includes 16 patient rooms individually equipped with HEPA filters to remove airborne particles and contaminants. This minimizes the risk of infection and provides protective isolation. Each room has its own bathroom, refrigerator, TV, DVD, gaming system, recliner, and parent space.  
The Common Room
Description
Our common room -- called the Connection -- provides a safe space for children to recover, exercise, and play. It includes a playroom and teen space and is stocked with toys, games, craft supplies, movies, books, and video games. It is also has a computer and TV.  
Convenience and Comfort 
Description
Caregivers have access to a full kitchen equipped with a refrigerator, microwave, stove, and sink; a washer and dryer; and bathrooms with a shower.
Support Services
Taking Care of Families
Description
The Pediatric Transplant and Cellular Therapy Family Support Program provides an array of services to families going through the stem cell transplant process. These include daily activities in group and individual settings, art and music therapy, family meals, errand running, and financial assistance. Thanks to generous donors, these support services are provided at no cost. 
Care Around the Clock
Description
Nurses experienced in the unique needs of immunocompromised patients work in the unit around the clock. A transplant hospitalist is on site after hours and on the weekend, so a doctor is available at any time. Our dedicated after-hours treatment area on the inpatient unit allows children to receive the urgent care they may need without visiting the ER. During regular hours, outpatients are seen in the clinic and at Duke Children's Health Center. 
Off-Site Lodging
Description
When your child is going through the stem cell transplant process, the last thing you should worry about is looking for a place to stay. Our dedicated lodging coordinator can recommend accommodations that meet the needs of caregivers and families staying in the area. Many of our families stay in the Ronald McDonald House, which offers suites designed for immunocompromised children. Others prefer an apartment or hotel room, which may be available at a reduced rate. 
Duke Children's Health Center
Tests Overview
When your child is well enough to leave the hospital, you will need to stay in the area for at least 100 days after the date of their transplant. You will frequently visit the specialty clinics at Duke Children's Health Center, where your child will see their doctors, undergo tests, and receive treatments. You will still have access to many of the services and activities provided by the Family Support Program.
Best Children's Hospital in NC
Duke Children's Hospital & Health Center is proud to be nationally ranked in 10 pediatric specialties.
This page was medically reviewed on 05/22/2023 by