Cord Blood Transplant
Umbilical Cord Blood Infusion Therapy for Brain Injuries and Disorders
For More Information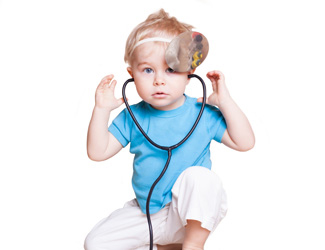 Duke's pediatric blood and bone marrow transplant specialists are internationally renowned experts in the emerging field of regenerative medicine. We are engaged in multiple clinical trials exploring the potential of umbilical cord blood for treatment of brain injuries and disorders such as autism and cerebral palsy. Each year, we perform approximately 400 cord blood transplants on children in hopes of improving cognition, mobility, speech, and other functions to improve their quality of life.
Our Doctors
Meet our doctors, view their profiles, and select the one that's right for you.
Find a Cord Blood Transplant Doctor
Access to Latest Treatment
For more than a decade, our team has been involved in experimental and compassionate treatments through autologous infusions, which use a child's own cord blood. A new procedure starting soon will expand access for autologous and sibling infusions and will replace compassionate cord blood infusions.
Carolinas Cord Blood Bank
Duke is home to the Carolinas Cord Blood Bank, one of the largest public cord blood banks in the world. The bank allows "directed donations," in which the cord blood can be saved for a family member with certain serious medical conditions.
Best Children's Hospital in NC
Duke Children's Hospital & Health Center is proud to be nationally ranked in nine pediatric specialties.
Reviewed: 08/14/2017