Announcements
Face masks are required at this location.
If you have or suspect you have been exposed to COVID-19, take these precautions before you seek care. If you have an appointment, learn about the safety measures in place at all Duke Health locations.
Duke Medicine Pavilion Imaging
Type
:
Duke University Hospital Outpatient Department
Hospital-based clinics are an extension of Duke Health hospitals and have additional facility charges. Some insurance companies process bills with a deductible and coinsurance rather than as a co-pay as for an office visit. This may impact the amount of the bill you are responsible for after payment from your insurance plan. Check with your insurance company before your visit to determine what your responsibility will be.
Duke Medicine Pavilion Imaging offers screening and diagnostic imaging and procedures for a variety of conditions. Our imaging clinic is accredited by the American College of Radiology.
Clinic Hours
6:30 am

-

11:00 pm

6:30 am

-

11:00 pm

6:30 am

-

11:00 pm

6:30 am

-

11:00 pm

6:30 am

-

11:00 pm

Closed

Closed
Monday - Friday
6:30 am - 11:00 pm
Duke Medicine Pavilion

10 Duke Medicine Cir

Durham
,
NC
27710-1000
Clinic Hours
6:30 am

-

11:00 pm

6:30 am

-

11:00 pm

6:30 am

-

11:00 pm

6:30 am

-

11:00 pm

6:30 am

-

11:00 pm

Closed

Closed
Monday - Friday
6:30 am - 11:00 pm
Imaging Services
Our imaging center's accreditation with the American College of Radiology ensures our commitment to provide you with the safest and highest quality care possible.
If you are a current Duke Health patient, you can schedule an appointment online if you have a Duke MyChart account.
Accepted Insurance
Duke Health contracts with most major health insurance carriers and transplant networks, including the ones listed below. Before scheduling your appointment, we strongly recommend you contact your insurance company to verify that the Duke Health location or provider you plan to visit is included in your network. Your insurance company will also be able to inform you of any co-payments, co–insurances, or deductibles that will be your responsibility. If you proceed in scheduling an appointment and your health insurance benefits do not participate with Duke, your out of pocket liability may be higher. We will contact you regarding your coverage and patient liability. If you are uninsured, learn more about our financial assistance policy.
Aetna
Aetna Choice POS, Aetna Choice POS II
Aetna Elect Choice HMO, Aetna Open Access Elect Choice
Aetna Health Network Only, Aetna Health Network Option
Aetna HMO
Aetna Limited Benefit Insurance PPO
Aetna Managed Choice POS
Aetna Medicare Value Plan (HMO)
Aetna Medicare Value Plus Plan (HMO)
Aetna Medicare Essential Plan (PPO)
Aetna Medicare Eagle Plan (PPO)
Aetna Open Access HMO, Open Access Aetna Select, Aetna Open Access Managed Choice
Aetna Open Choice PPO
Aetna PCP Coordinated POS Plan
Aetna Quality Point of Service (QPOS)
Aetna Select HMO
Aetna Traditional Choice
Aetna Voluntary Indemnity Group Plan
Aetna Whole Health – Duke WakeMed WKCC
Blue Cross Blue Shield of NC
Blue Advantage
Blue Medicare (HMO, PPO)*
Blue Options (123, PPO, HSA)
Blue Select
NC State Employees Health Plan

*Duke HomeCare and Hospice does not participate in the plan.
Cigna
Cigna Behavioral Health (*Limited eligibility)
Cigna Choice Plus
Cigna Connect Individual Family Plan
Cigna Open Access
Cigna Open Access Plus

*Please call Cigna Behavioral Heath to see if the provider is participating in your plan.
Halifax Physician-Hospital Organization
Humana
Humana Choice (PPO)
Humana Choice - Medicare Advantage (PPO)
Humana ChoiceCare - Medicare Advantage (PPO)
Humana Gold Choice - Medicare Advantage (PFFS)
Humana Gold Plus - Medicare Advantage (HMO)
Humana Medicare Advantage Group Plan - NC State Retirees
Medicare
First Medicare Direct
Medicare Part A
Medicare Part B
MultiPlan / Private Healthcare Systems
NC Medicaid
AmeriHealth Caritas North Carolina
Carolina Complete Health
Healthy Blue
NC Medicaid Direct
UnitedHealthcare Community Plan
WellCare of North Carolina
Optima Health
FAMIS*
Optima Family Care (Medicaid HMO in VA)*
Optima Individual & Family (On & Off Exchange Plans)
Optima Plus (PPO)
Optima Vantage (HMO)

*Duke Primary Care, Duke University Hospital, Duke Regional Hospital, and Duke Raleigh Hospital are not participating with this plan.
TRICARE
TRICARE Prime
TRICARE Prime Remote
TRICARE Select
United Healthcare
AARP Medicare Complete (HMO, PPO)*
AARP Medicare Complete Essential (HMO)*
All Savers Alternate Funding
All Savers Fully Insured
United Healthcare (HMO, PPO, POS)
United Healthcare Charter/Charter Balance/Charter Plus
United Healthcare Choice/Choice Plus
United Healthcare Core/Core Essential
United Healthcare Navigate/Navigate Plus/Navigate Balanced
United Healthcare of the River Valley
United Healthcare Option PPO
United Healthcare Options PPO with Harvard Pilgrim
United Healthcare Passport Connect Choice/Choice Plus
United Healthcare Passport Connect Options PPO
United Healthcare Select/Select Plus
United Medical Resources (UMR)

*Duke HomeCare and Hospice and mental health providers do not participate with the plan.
About Us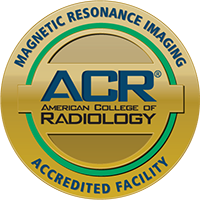 Duke Medicine Pavilion Imaging is an ACR-accredited facility for Computerized Tomography, Magnetic Resonance Imaging, Nuclear Medicine, and Ultrasound. This accreditation acknowledges the highest level of image quality and patient safety that we provide.
Duke Medicine Pavilion Imaging is located inside of Duke Medicine Pavilion.
Preparing For Your Visit
Accessibility Services
We provide equal access for all people and offer a range of free accessibility services to patients and visitors who need them.
Interpreter Services
Free interpreter services can be provided for patients who prefer to communicate in a language other than English.
Address
Duke Medicine Pavilion

10 Duke Medicine Cir

Durham
,
NC
27710-1000
Parking
Duke Medicine Circle parking garage, located at 302 Trent Drive, features a climate-controlled, enclosed walkway to Duke Clinic. Also, a free shuttle is located just outside the garage to escort you to the Duke Medicine Pavilion entrance. This parking garage is most convenient for patients and visitors going to Duke Medicine Pavilion, Duke Cancer Center and Duke Clinic.
Cost: $2 per hour or a maximum $8 day.
Discount parking tickets are available for $5.00 and are good for free parking on one calendar day. They can be purchased at all medical center gift shops (located in Children's Hospital, Duke Hospital, Duke Medicine Pavilion, Duke Clinic), or Duke Parking, which is located on the ground floor of Duke clinics on Trent Drive. The tickets are good at either garage. Contact Duke Parking Services at 919-684-7275.
Valet parking is also available at the entrances to Duke Hospital, Duke Medicine Pavilion, Duke Cancer Center and Duke Clinic, Monday through Friday, 7:00 am to 10:00 pm, and Saturday through Sunday, 10:00 am to 6:00 pm.
Public Transportation
Plan your trip to Duke Medicine Pavilion Imaging through GoDurham bus routes 6, 11, 11B, and 20 or GoTriangle bus routes 400, 405, and DRX (Durham-Raleigh Express). The closest bus stops are Trent Dr at Duke Hospital South, Duke Hospital, Erwin Rd at Research Dr, and Erwin Rd at Emergency Dr. If you have trouble accessing these routes, visit GoDurham Access and GoTriangle Access to check if you meet the ADA eligibility for accessible transit programs.
Duke Transit provides free bus service to the Duke University Medical Center campus for students, employees, patients, and visitors. See maps of bus routes.