Duke Health & Well-Being Services
Duke Health and Well-Being services promote whole-person health and well-being at locations in Durham, North Carolina. We hope to inspire you to live your best life.

Duke Integrative Medicine
Integrative medicine includes the full spectrum of physical, emotional, mental, social, spiritual, and environmental factors that influence your health. This comprehensive, customized, and whole-person approach to your wellness is beneficial, whether your goal is to maintain optimal health or you are coping with a chronic condition. Our services, classes, programs, and workshops improve how your physical body interacts with your psychological and emotional well-being.
Lifestyle and Weight Management
Our weight management specialists counsel and oversee non-surgical treatments to help you change eating habits, adopt a healthy lifestyle, lose weight, and maintain your weight loss. We have helped people lose weight, manage medical conditions, and transform their lives for more than 50 years. Learn how we can help you live a healthy, active, and fulfilling life.

Health and Fitness
The Duke Health & Fitness Center is more than a typical gym. In addition to everything you would find at a community fitness center -- fitness classes, equipment, and knowledgeable staff -- we offer medically-based exercise and wellness classes, training, nutritional consultations, and therapeutic massage. Membership is open to everyone who wants to create lasting changes to your well-being.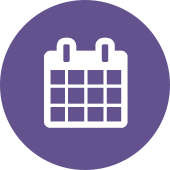 Professional Programs
We offer a variety of programs and training for professional development which can lead to new career opportunities or enhance your professional practice.
Leadership Program in Health and Well-Being
This one-year, online leadership development and business mentoring program includes three, in-person immersions, a personalized mentorship experience with faculty from Duke's Fuqua School of Business, and an opportunity to work with a Duke-trained health coach.
Health and Well-Being Coach Professional Training
Participants learn how to engage and empower others to make sustainable lifestyle changes to achieve optimal health and well-being. Based on behavioral theory, research, and clinical experience, our health coach training provides the knowledge, skills, and experiential practice to prepare graduates to transform lives.
2:00 PM - 2:45 PM
Cost: $67 Members, $75 Non-Members registration fee
4:45 PM - 5:15 PM
Cost: $0 Members, $15 Non-Members (Daily Pass) registration fee
5:30 PM - 6:00 PM
Cost: $0 registration fee
Duke Integrative Medicine Center
Address
3475 Erwin Rd
Durham, NC 27705-0005
Hours
Monday - Friday
8:00 am - 5:00 pm
Duke Lifestyle and Weight Management Center
Address
501 Douglas St
Durham, NC 27705-3888
Hours
Monday - Friday
8:00 am - 5:00 pm
Duke Health & Fitness Center
Address
3475 Erwin Rd
Durham, NC 27705-0005
Hours
Monday - Friday
6:00 am - 8:00 pm
Saturday
8:00 am - 4:00 pm
Sunday
10:00 am - 2:00 pm