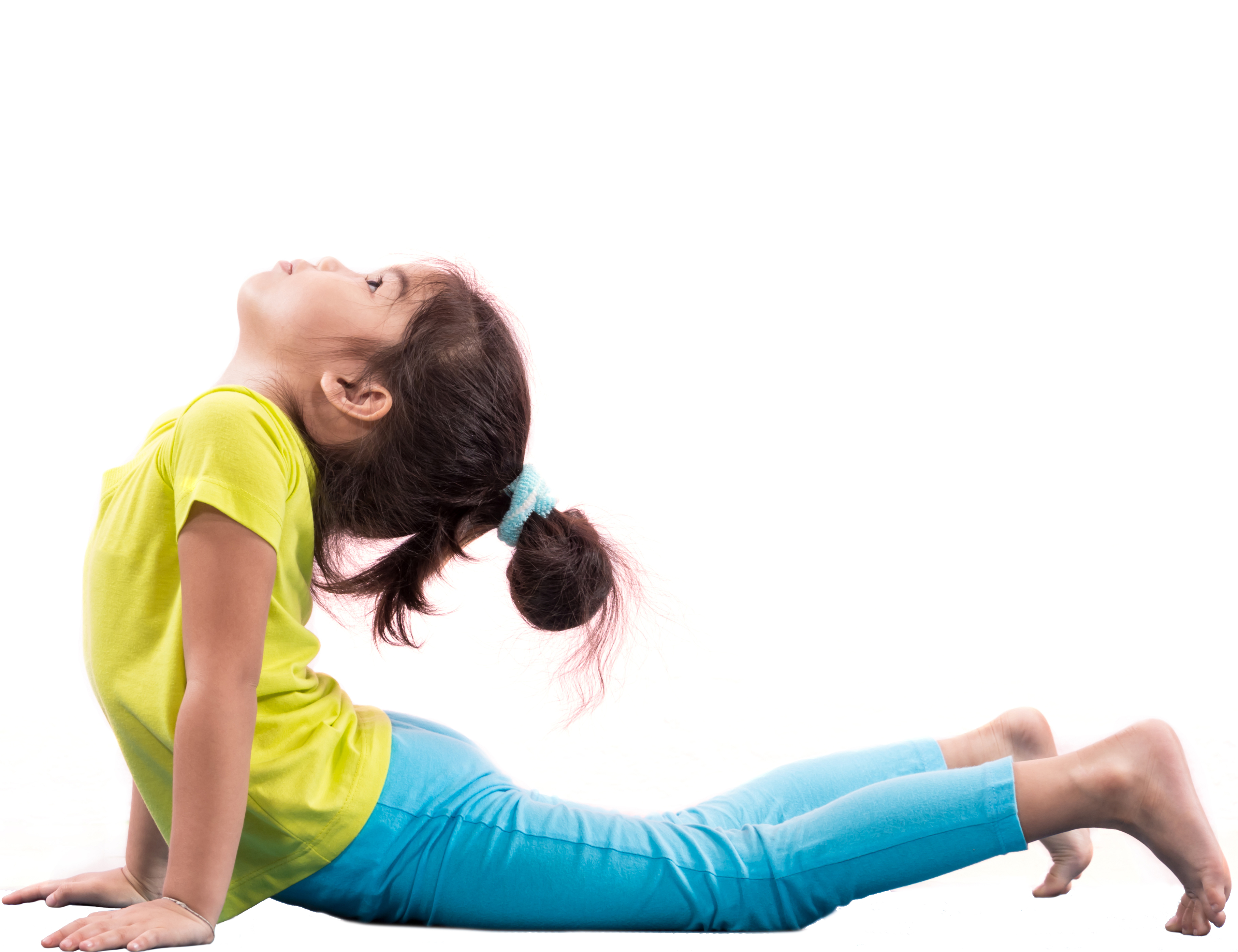 Although mild scoliosis is usually not serious, problems with posture, pain, or respiratory issues can develop. In those cases, early intervention is key because scoliosis may get worse as children grow. Duke pediatric spine specialists offer the full range of nonsurgical options in bracing and the latest advances in spine surgeries and procedures. We tailor our treatment recommendations to each child's unique anatomy and needs and follow them through adulthood.
Find a Scoliosis Treatment in Children Doctor
About Scoliosis
Your child's personalized treatment plan will consider the type and severity of scoliosis as well as how much your child will grow. The types of scoliosis are:
Adolescent Idiopathic Scoliosis
The cause of this most common type of scoliosis is unknown and is characterized by a side-to-side curve (usually in a "C" or "S" shape) in the spine. It's usually diagnosed between ages 10 and 12. When diagnosed before age 1, it's called infantile idiopathic scoliosis.
Neuromuscular Scoliosis
A spinal deformity occurring in children with neuromuscular diseases such as cerebral palsy, spina bifida, or muscular dystrophy.
Congenital Scoliosis
Misshapen vertebrae present at birth that cause the spine to curve.
Duke Health offers locations throughout the Triangle. Find one near you.
Scoliosis Surgery
For most traditional scoliosis surgeries, your child will receive general anesthesia and will stay in the hospital for a few days to recover. Your child may also need physical therapy. Depending on the procedure, kids can usually return to school after 1 to 6 weeks. Not everyone is a candidate for every procedure. Your child's surgeon will explain which options may be best for your child.
Vertebral Body Tethering
During this newer, minimally invasive procedure, surgeons access the spine through several small incisions instead of one large one. Then they attach a special rope to several vertebrae and pull it tight. The tension from the tether straightens the spine and guides future growth. This approach may prevent the need for spinal fusion surgery later on.
Spinal Fusion
Surgeons stabilize the spine with rods and pins or screws and fuse together two or more vertebrae to prevent curve progression and decrease the current curve. We use the least-invasive techniques available, so that your child can recover quickly and experience less pain and fewer complications.
Spine Osteotomies
For severe cases of scoliosis, surgeons cut or remove some of the bone in the spine to correct alignment. Depending on how much bone is removed, this takes at least a couple of hours and possibly many more.
Shilla Growth Procedure
A short portion of the spine is fused, and rods are placed above and below the curve to help correct it. This system allows the spine to grow more naturally. This procedure is fairly new, and the surgery usually lasts between 4 and 6 hours. Follow-up surgeries may be needed to remove or replace the system.
Vertical Expandable Prosthetic Titanium Rib (VEPTR)
The VEPTR system is used for children who are experiencing breathing or lung problems due to scoliosis. Expandable curved rods are attached to the spine, helping to straighten it and separate the ribs. This creates space for the lungs to grow and expand. As the child gets older, the VEPTR can be widened or narrowed as needed. These adjustment procedures are much simpler than the original implantation surgery and only require one overnight hospital stay.
MAGEC Growing Rods
MAGEC (MAGnetic Expansion Control) rods are an option for young children who may require multiple surgeries as they age. Unlike traditional expandable spinal implants that must be surgically lengthened every 6 months, the MAGEC device is lengthened using an external magnetic motor placed on the child's back. The noninvasive outpatient lengthening procedure is repeated every 3 to 6 months for about 3 years.
Tests
X-ray imaging is the best way to identify scoliosis. This test shows joints and bones in your child's back so a doctor can measure the degree of spine curvature to determine severity. It takes about 15 minutes and is virtually painless. Because X-rays only show bones, and not discs or nerves, an additional imaging test might also be needed.
This specialized X-ray is a great option for kids because it uses less radiation than traditional X-rays. The entire body can be imaged at once, from both the front and side, and it can be done while your child stands up.
MRI or CT Scans
These scans create more detailed, 3D images of the spine, including the discs, nerves, and spinal cord. They may help determine whether surgery is necessary and which procedure is the best option. MRIs and CT scans take about 30 to 60 minutes and are virtually painless.
Best Children's Hospital in NC
Duke Children's Hospital & Health Center is proud to be nationally ranked in nine pediatric specialties.
Why Choose Duke
Highly Experienced Spine Center
Research shows that hospitals and surgeons who perform more surgeries tend to have better outcomes. Our surgical team performs more than 3,000 spine surgeries every year and sees over 40,000 patients.
Latest Surgical Techniques
Our skilled spine surgeons regularly perform complex procedures using the latest techniques. Duke is one of only a few centers in the region offering the Shilla growth procedure and vertebral body tethering. Intraoperative imaging helps us perform scoliosis surgery with added precision.
Low-Radiation Imaging
Duke uses the EOS imaging system whenever possible, which limits your child's exposure to radiation. This is especially helpful for children with scoliosis, who may need periodic X-rays for years.
A Team of Specialists
Our spine experts have advanced training and experience in diagnosing and treating many types of scoliosis. Your child's care team may include neurosurgeons and orthopaedic surgeons, pediatricians, anesthesiologists, neurologists, pulmonologists, physical therapists, and many others. We have a dedicated pediatric intensive care unit that caters exclusively to children, child life specialists who can help kids understand what to expect during treatment, and a support staff to help them recover and rehabilitate quickly and safely.
Committed to Advancing Scoliosis Care
As members of the Scoliosis Research Society, our spine surgeons stay up-to-date on the latest scientific findings and treatment options. We may be able to offer your child the opportunity to participate in clinical trials that are exploring ways to improve mobility and shorten recovery time following surgery.
Reviewed: 05/22/2020