Davis Ambulatory Surgical Center
The James E. Davis Ambulatory Surgical Center in Durham is an outpatient surgery center affiliated with Duke Regional Hospital. More than 8,000 same-day surgeries and procedures are performed at our center each year. Our team provides the care you need before, during, and after your procedure.
Clinic Hours
6:00 am

-

4:30 pm

6:00 am

-

4:30 pm

6:00 am

-

4:30 pm

6:00 am

-

4:30 pm

6:00 am

-

4:30 pm

Closed

Closed
Monday - Friday
6:00 am - 4:30 pm
120 E Carver St

Durham
,
NC
27704-2700
Clinic Hours
6:00 am

-

4:30 pm

6:00 am

-

4:30 pm

6:00 am

-

4:30 pm

6:00 am

-

4:30 pm

6:00 am

-

4:30 pm

Closed

Closed
Monday - Friday
6:00 am - 4:30 pm
Services
Our ambulatory surgery center is staffed by a team of professionals including surgeons and surgical technicians from multiple specialties, anesthesiologists, certified nurse anesthetists and anesthesia technicians, registered nurses and nursing assistants. Together, they care for people needing same-day diagnostic and treatment-based surgical procedures.
Our center has four operating rooms, four procedure rooms, and 12 beds in our recovery area. Same-day procedures mean you will go home the day of your procedure. In rare cases, your post-op care may require an overnight stay. You may be scheduled for a surgical procedure at our center for one of the following reasons. This list is not inclusive; rather it is meant to provide a representation of the procedures we perform. Procedures are often performed with minimally invasive techniques using the latest treatment advances.
Breast Cancer
Ear, Nose, and Throat
Eye Surgery
GI Procedures
Diagnostic endoscopy for acid reflux
Esophageal disease treatment
General Surgery
Appendectomies
Gallbladder removal
Gynecology
Hysterectomy
Oophorectomy
Tubal reversal
Orthopaedics
Pain management
Pain injections
Pain pump trials and implants
Podiatry
Urology
Vascular
Accepted Insurance
Duke Health contracts with most major health insurance carriers and transplant networks, including the ones listed below. Before scheduling your appointment, we strongly recommend you contact your insurance company to verify that the Duke Health location or provider you plan to visit is included in your network. Your insurance company will also be able to inform you of any co-payments, co–insurances, or deductibles that will be your responsibility. If you proceed in scheduling an appointment and your health insurance benefits do not participate with Duke, your out of pocket liability may be higher. We will contact you regarding your coverage and patient liability. If you are uninsured, learn more about our financial assistance policy.
Aetna
Aetna Choice POS, Aetna Choice POS II
Aetna Elect Choice HMO, Aetna Open Access Elect Choice
Aetna Health Network Only, Aetna Health Network Option
Aetna HMO
Aetna Limited Benefit Insurance PPO
Aetna Managed Choice POS
Aetna Medicare Value Plan (HMO)
Aetna Medicare Value Plus Plan (HMO)
Aetna Medicare Essential Plan (PPO)
Aetna Medicare Eagle Plan (PPO)
Aetna Open Access HMO, Open Access Aetna Select, Aetna Open Access Managed Choice
Aetna Open Choice PPO
Aetna PCP Coordinated POS Plan
Aetna Quality Point of Service (QPOS)
Aetna Select HMO
Aetna Traditional Choice
Aetna Voluntary Indemnity Group Plan
Aetna Whole Health – Duke WakeMed WKCC
Blue Cross Blue Shield of NC
Blue Advantage
Blue Medicare (HMO, PPO)*
Blue Options (123, PPO, HSA)
Blue Select
NC State Employees Health Plan

*Duke HomeCare and Hospice does not participate in the plan.
Cigna
Cigna Behavioral Health (*Limited eligibility)
Cigna Choice Plus
Cigna Connect Individual Family Plan
Cigna Open Access
Cigna Open Access Plus

*Please call Cigna Behavioral Heath to see if the provider is participating in your plan.
Halifax Physician-Hospital Organization
Humana
Humana Choice (PPO)
Humana Choice - Medicare Advantage (PPO)
Humana ChoiceCare - Medicare Advantage (PPO)
Humana Gold Choice - Medicare Advantage (PFFS)
Humana Gold Plus - Medicare Advantage (HMO)
Humana Medicare Advantage Group Plan - NC State Retirees
Medicare
First Medicare Direct
Medicare Part A
Medicare Part B
MultiPlan / Private Healthcare Systems
NC Medicaid
AmeriHealth Caritas North Carolina
Carolina Complete Health
Healthy Blue
NC Medicaid Direct
UnitedHealthcare Community Plan
WellCare of North Carolina
Optima Health
FAMIS*
Optima Family Care (Medicaid HMO in VA)*
Optima Individual & Family (On & Off Exchange Plans)
Optima Plus (PPO)
Optima Vantage (HMO)

*Duke Primary Care, Duke University Hospital, Duke Regional Hospital, and Duke Raleigh Hospital are not participating with this plan.
TRICARE
TRICARE Prime
TRICARE Prime Remote
TRICARE Select
United Healthcare
AARP Medicare Complete (HMO, PPO)*
AARP Medicare Complete Essential (HMO)*
All Savers Alternate Funding
All Savers Fully Insured
United Healthcare (HMO, PPO, POS)
United Healthcare Charter/Charter Balance/Charter Plus
United Healthcare Choice/Choice Plus
United Healthcare Core/Core Essential
United Healthcare Navigate/Navigate Plus/Navigate Balanced
United Healthcare of the River Valley
United Healthcare Option PPO
United Healthcare Options PPO with Harvard Pilgrim
United Healthcare Passport Connect Choice/Choice Plus
United Healthcare Passport Connect Options PPO
United Healthcare Select/Select Plus
United Medical Resources (UMR)

*Duke HomeCare and Hospice and mental health providers do not participate with the plan.
About Us
Davis Ambulatory Surgical Center is located on East Carver Street in Durham, across the street from Duke Regional Hospital. Our facility features four operating rooms, four procedure rooms, and a 12-bed recovery care center. There is a spacious waiting area with vending for family members and friends.
Accreditation: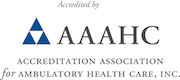 Davis Ambulatory Surgical Center is accredited by the Accreditation Association for Ambulatory Health Care, Inc. (AAAHC), Medicare/Medicaid certified, and licensed by the State of North Carolina as a freestanding surgery center.
×
The James E. Davis Ambulatory Surgical Center, a multi-specialty outpatient surgery in Durham at 120 East Carver Street.
A view of the Davis Ambulatory Surgery Center from the front of the building where the main entrance is located.
The entrance to the Davis Ambulatory Surgery Center where two rocking chairs are located.
The Davis Ambulatory Surgery Center waiting area for family members and friends.
The pre-operative area of our facility. Every year, more 6,000 surgeries are performed by Duke doctors at the Davis Ambulatory Surgical Center.
Another view of our pre-operative area. Our facility also features eight operating rooms, along with a five-bed recovery care center for patients who may require an overnight stay.
The secondary pre-operative area located in the Davis Ambulatory Surgery Center.
Preparing For Your Visit
Once your case is scheduled, you will receive a call from a member of our pre-operative nursing team. In most cases, they will conduct a pre-anesthesia evaluation over the phone. They will let you know if you need to come in if additional testing is required.
You will receive another phone call from our team 24 hours before your surgery to let you know what time to arrive. They will provide details about your visit, including the need to bring a care partner with you. Your procedure cannot take place without your care partner with you. They should plan to stay in the building during your procedure and remain your care partner for the first 24 hours after your surgery.
If you have not received a call by the day before your surgery or have additional questions, please call us at 919-470-1014 between the hours of 8:00 am to 2:00 pm and ask to speak with a preoperative nurse.
If you need to speak with a business office representative, please call 919-470-1000 between the hours of 8:30 am and 4:30 pm.
Please notify the center and your surgeon, if you:
Have an elevated temperature, cough, cold, vomiting or diarrhea between your last visit and the day of your surgery
Suspect you may be pregnant
Are on medications such as diet pills, aspirin, ibuprofen, any blood thinning agents or certain herbal medicines. You may need to stop taking these one to two weeks before your surgery
Have a drug-eluting stent, pacemaker or on dialysis
Escort: A friend, relative or dedicated caregiver must stay with you at the surgery center the entire time of your visit and for the first 24 hours after your surgery.
Care for Children: If you normally care for young children at home, please plan for assistance for their care at least 24 hours following surgery.
Accessibility Services
We provide equal access for all people and offer a range of free accessibility services to patients and visitors who need them.
Interpreter Services
If the patient cannot read, speak English or use sign language, an interpreter is required. This individual must be over the age of 18 and speak English. If you need assistance arranging for an interpreter, please contact our Business Department office at 919-470-1014 as soon as possible.
Address
120 E Carver St

Durham
,
NC
27704-2700
Parking
Free parking is located at the front of the surgical center.
Public Transportation
Plan your trip to Davis Ambulatory Surgical Center through GoDurham bus routes 9 and 9A. The closest bus stop is Carver St at Patrick Henry Dr. If you have trouble accessing this route, visit GoDurham Access to check if you meet the ADA eligibility for Durham County's accessible transit program.