Duke Imaging Holly Springs
Type
:
Independent Diagnostic Testing Facility
Our Holly Springs clinic performs screening and diagnostic imaging for a variety of conditions. Our imaging clinic is accredited by the American College of Radiology.
Clinic Hours
9:30 am

-

6:00 pm

9:30 am

-

6:00 pm

9:30 am

-

6:00 pm

9:30 am

-

6:00 pm

9:30 am

-

6:00 pm

Closed

Closed
Monday - Friday
9:30 am - 6:00 pm
Clinic Hours
9:30 am

-

6:00 pm

9:30 am

-

6:00 pm

9:30 am

-

6:00 pm

9:30 am

-

6:00 pm

9:30 am

-

6:00 pm

Closed

Closed
Monday - Friday
9:30 am - 6:00 pm
Schedule a Screening Mammogram
Duke MyChart account holders who are eligible can self-schedule a screening mammogram. After logging in, mobile app users should click the green 'Schedule an Appointment' button on their 'Appointments' screen.
Imaging Services in Holly Springs
These images are read by board-certified Duke radiologists who are subspecialized in fields that include abdominal imaging, breast imaging, musculoskeletal imaging, and thoracic imaging. As subspecialists, they are expertly equipped to accurately interpret scans of specific parts of the body.
Their involvement, and our imaging center's accreditation with the American College of Radiology, ensures our commitment to provide you with the safest and highest quality care possible.
If you are a current Duke Health patient, you can schedule your screening mammogram appointment online if you have a Duke MyChart account.
Accepted Insurance
Duke Health contracts with most major health insurance carriers and transplant networks, including the ones listed below. Before scheduling your appointment, we strongly recommend you contact your insurance company to verify that the Duke Health location or provider you plan to visit is included in your network. Your insurance company will also be able to inform you of any co-payments, co–insurances, or deductibles that will be your responsibility. If you proceed in scheduling an appointment and your health insurance benefits do not participate with Duke, your out of pocket liability may be higher. We will contact you regarding your coverage and patient liability. If you are uninsured, learn more about our financial assistance policy.
Aetna
Aetna Choice POS, Aetna Choice POS II
Aetna Elect Choice HMO, Aetna Open Access Elect Choice
Aetna Health Network Only, Aetna Health Network Option
Aetna HMO
Aetna Limited Benefit Insurance PPO
Aetna Managed Choice POS
Aetna Medicare HMO Open Access
Aetna Medicare Plan (HMO, PPO)
Aetna Medicare Premier Plan (PPO)
Aetna Medicare Prime Plan (HMO, PPO)
Aetna Open Access HMO, Open Access Aetna Select, Aetna Open Access Managed Choice
Aetna Open Choice PPO
Aetna PCP Coordinated POS Plan
Aetna Quality Point of Service (QPOS)
Aetna Select HMO
Aetna Traditional Choice
Aetna Voluntary Indemnity Group Plan
Aetna Whole Health – Duke WakeMed WKCC
Blue Cross Blue Shield of NC
Blue Advantage
Blue Medicare (HMO, PPO)*
Blue Options (123, PPO, HSA)
Blue Select
NC State Employees Health Plan

*Duke HomeCare and Hospice does not participate in the plan.
CIGNA
Cigna Behavioral Health (*Limited eligibility)
Cigna Choice Plus
Cigna Open Access
Cigna Open Access Plus

*Please call Cigna Behavioral Heath to see if the provider is participating in your plan.
Gateway Health Plan
Gateway Health Medicare Assured Prime (HMO)
Gateway Health Medicare Assured Select (HMO)
Halifax Physician-Hospital Organization
Humana
Humana Choice (PPO)
Humana ChoiceCare (PPO)
Humana Gold Choice (PFFS)
Humana Gold Plus (HMO)
Medicare
First Medicare Direct*
Medicare Part A
Medicare Part B

*This is for Wake County only.
MultiPlan / Private Healthcare Systems
NC Medicaid
NC Medicaid*

*Not all Duke locations and doctors participate in this plan. Please contact the location you will be visiting to determine what is accepted.
Optima Health
FAMIS*
Optima Family Care (Medicaid HMO in VA)*
Optima Individual & Family (On & Off Exchange Plans)
Optima Plus (PPO)
Optima Vantage (HMO)

*Duke Primary Care, Duke University Hospital, Duke Regional Hospital, and Duke Raleigh Hospital are not participating with this plan.
TRICARE
TRICARE Prime
TRICARE Prime Remote
TRICARE Select
About Us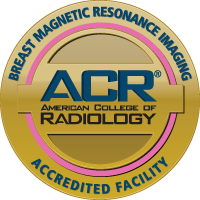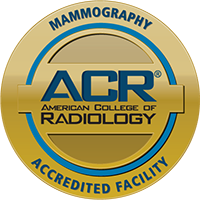 Duke Imaging Holly Springs is an ACR-accredited facility for Breast Magnetic Resonance Imaging and Mammography, which represents the highest level of image quality and patient safety.
This clinic is located inside of Duke Health Holly Springs, which is conveniently located off Highway 55 in Holly Springs, NC. This multi-specialty health facility is home to primary care and many specialty clinics.
Preparing For Your Visit
Getting Here
Parking
Free, convenient parking available.