Fast Breast MRI Available to Women with Average Breast Cancer Risk
Short Screening Time, Physician Referral Needed
Overview
Duke Health now offers fast breast MRI, also known as abbreviated screening breast MRI, to detect breast cancer in women considered at average risk. The procedure, available at three Duke Health locations, has a higher cancer detection rate than 3D screening mammograms alone. While not covered by insurance, it can be requested through a physician referral for an out-of-pocket cost of $400.
What Is Average Breast Cancer Risk?
Content
The American Cancer Society (ACS) defines women at average risk as having less than a 15% chance of developing breast cancer in their lifetime. A woman's medical, reproductive, and family history are among the factors used to determine risk.
According to Dr. Eun Lee Langman, MD, a Duke Health radiologist and breast imaging specialist, "screening mammography is the right place to start with prevention, but some cancers can be missed," she said. "This new form of MRI offers women an additional screening tool with the highest cancer detection rate available." 
Dense Breasts May Benefit Most from Abbreviated Screening Breast MRI
Content
Breasts are considered "dense" if they have more fibrous or glandular tissue and less fatty tissue. While the condition is very common, it can make it harder to pick up small tumors on screening mammograms. According to the ACS, breast density can increase a woman's risk for breast cancer. 
Because of this, an abbreviated screening breast MRI may be considered in addition to a screening mammogram, Langman said. It's important to note that the abbreviated screening breast MRI isn't a replacement for an annual mammogram. Slow growing cancers or pre-invasive cancers like those that form in your milk ducts may not easily appear on a fast breast MRI -- they may only be seen on a mammogram.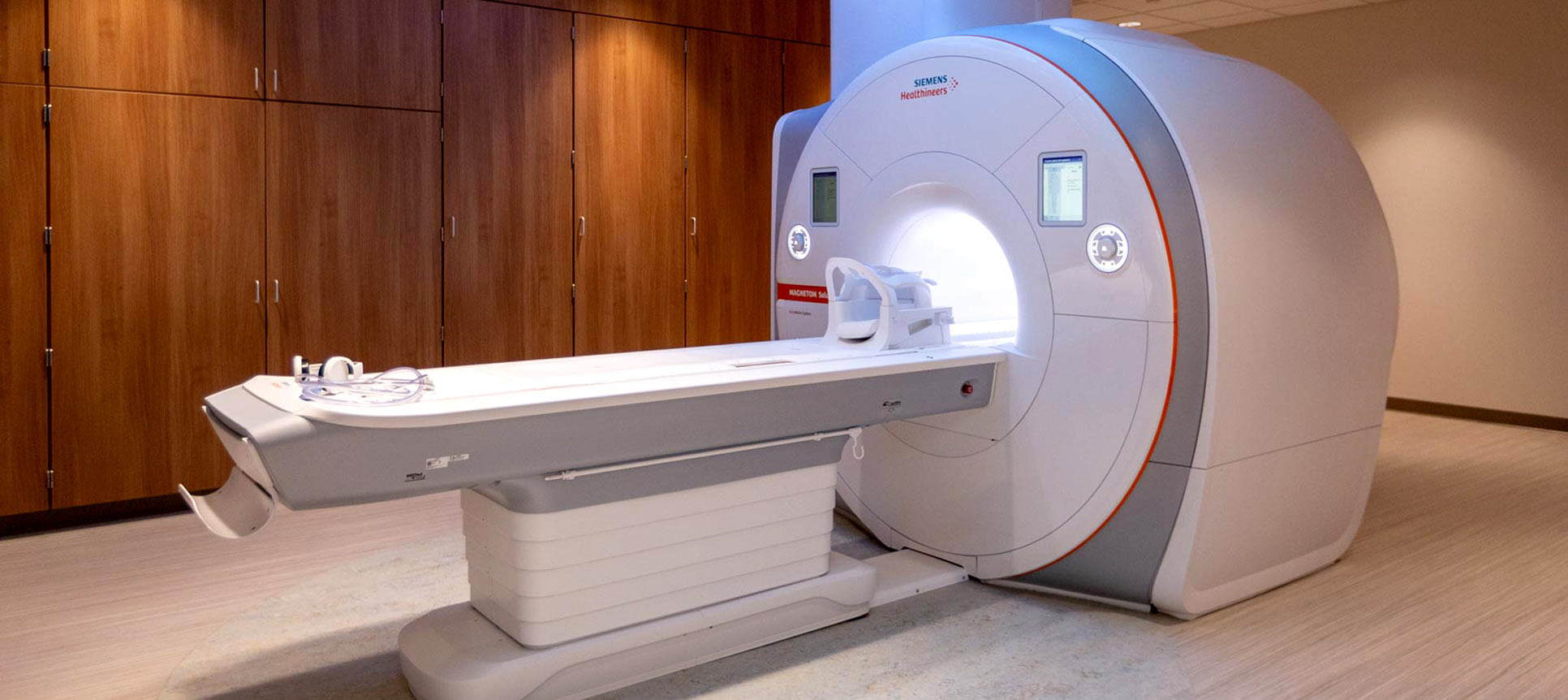 Women at Increased Risk Can Also Get a Fast Breast MRI
Content
If you're considered high risk for breast cancer, Dr. Langman said a regular, annual breast MRI is typically covered by insurance and is the recommended procedure. "If a regular breast MRI is not covered by your insurance, talk to your provider about whether you may benefit from fast breast MRI," she said.
Fast Breast MRI Benefits
Content
There are several benefits of a fast breast MRI.
Your first fast breast MRI is 20 to 25 minutes, then subsequent scans are about 10 minutes. A traditional MRI can take up to 45 minutes.
Some of our MRI scanners are larger in size, allowing for additional comfort for all body types.
The out-of-pocket cost of $400, collected at the time of imaging, is less expensive than a traditional MRI when not covered by insurance.
Scheduling Your Fast Breast MRI Appointment