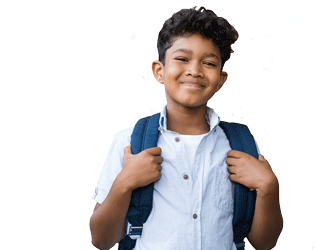 Duke pediatric dermatologists treat children and adolescents with common skin conditions -- such as eczema, acne, and warts -- as well as very rare conditions. We offer advanced treatments for complex skin disorders, including surgical and laser procedures for certain conditions.
Find a Pediatric Dermatology Doctor
Duke Health offers locations throughout the Triangle. Find one near you.
Comprehensive Pediatric Dermatology Care
We Evaluate and Treat Skin Disorders in Children
We offer special expertise in many conditions, including genetic skin disorders, contact dermatitis, hemangiomas, port-wine stains, vascular malformations, and hyperhidrosis as well as nail disorders.
A Team of Specialists
Our team will work with you to determine the best treatment course for your child. They also have the expertise to determine if your child's skin concerns are related to an underlying medical condition. Depending on your child's diagnosis, your dermatologist may collaborate with your primary care doctor or work with specialists across Duke Health to develop a treatment plan.
We Help Your Child Look and Feel Their Best
Many skin conditions, such as acne and eczema, have a significant psychological impact on children and teens because of how they affect appearance. Our dermatologists understand this and are dedicated to helping your child look and feel their best.
Best Children's Hospital in NC
Duke Children's Hospital & Health Center is proud to be nationally ranked in nine pediatric specialties.
Reviewed: 06/08/2020