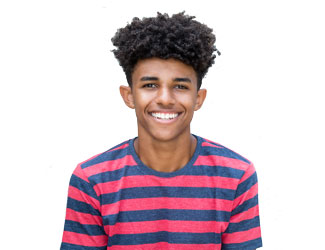 Acne can affect people of all ages -- from newborns to adults. Left untreated, it can cause dark spots and scarring and lead to depression and low self-esteem.
Duke dermatologists use the latest therapies to treat all types of acne -- from mild and persistent whiteheads and blackheads to severe cysts and nodules. We evaluate your condition, determine the most effective treatments, and work with you to prevent future outbreaks. We also offer a variety of procedures that improve your skin's appearance and reduce scarring. We help you look and feel your best.
Our Doctors
Meet our doctors, view their profiles, and select the one that's right for you.
Duke Health offers locations throughout the Triangle. Find one near you.
Diagnosing Acne
Evaluation
Your doctor will examine your skin to determine the type of acne you have and grade it from mild to severe. Your doctor will also ask a series of questions to identify potential triggers of your acne, and whether it stems from an underlying medical condition, medication side effects, or other causes.
Why Choose Duke
Effective Therapies for All Ages
Our dermatologists are skilled at diagnosing and treating acne in children, teens, and adults. We offer the most effective therapies available to treat mild to severe cases of acne. We also work closely with you to identify the sources that trigger your acne to help you prevent future outbreaks.
Experts at Helping You Look Your Best
In addition to dermatologists, our team includes medical aestheticians and facial plastic surgeons who offer other treatments for acne at different stages, including acne scarring. These include product recommendations and facials, as well as acne surgery. Our medical aestheticians do not receive any commission for the products they recommend; their recommendations are based solely on your skin care needs.
Consistently Ranked Among the Nation's Best Hospitals
Duke University Hospital is proud of our team and the exceptional care they provide. They are why we are once again recognized as the best hospital in North Carolina, and nationally ranked in 11 adult and 9 pediatric specialties by U.S. News & World Report for 2021–2022.
Reviewed: 07/10/2020