Advances in Norwood Procedure Lower Risk in Babies with Hypoplastic Left Heart Syndrome
Overcoming a Big Obstacle for the Tiniest Patients
Joseph W. Turek, MD, PhD (right), chief of pediatric cardiac surgery, is pictured with fellow pediatric heart surgeon Nick Andersen, MD. Drs. Turek and Andersen have performed a special procedure called the Norwood operation hundreds of times.
Without treatment, a congenital heart defect called hypoplastic left heart syndrome (HLHS) can be deadly within the first few days of life. A baby with HLHS, sometimes called "half a heart," is born with only one of two pumping chambers in the heart. Apart from a heart transplant, a set of three operations performed over several years is the standard of care to repair HLHS and similar defects.
The first of the three operations, called the Norwood procedure, takes place just days after birth. Pediatric heart surgeons re-plumb the heart to direct proper blood flow and compensate for the underdeveloped left ventricle. It is the riskiest of the three surgeries and one of the most challenging pediatric heart operations performed today.
A New Approach for the Norwood Procedure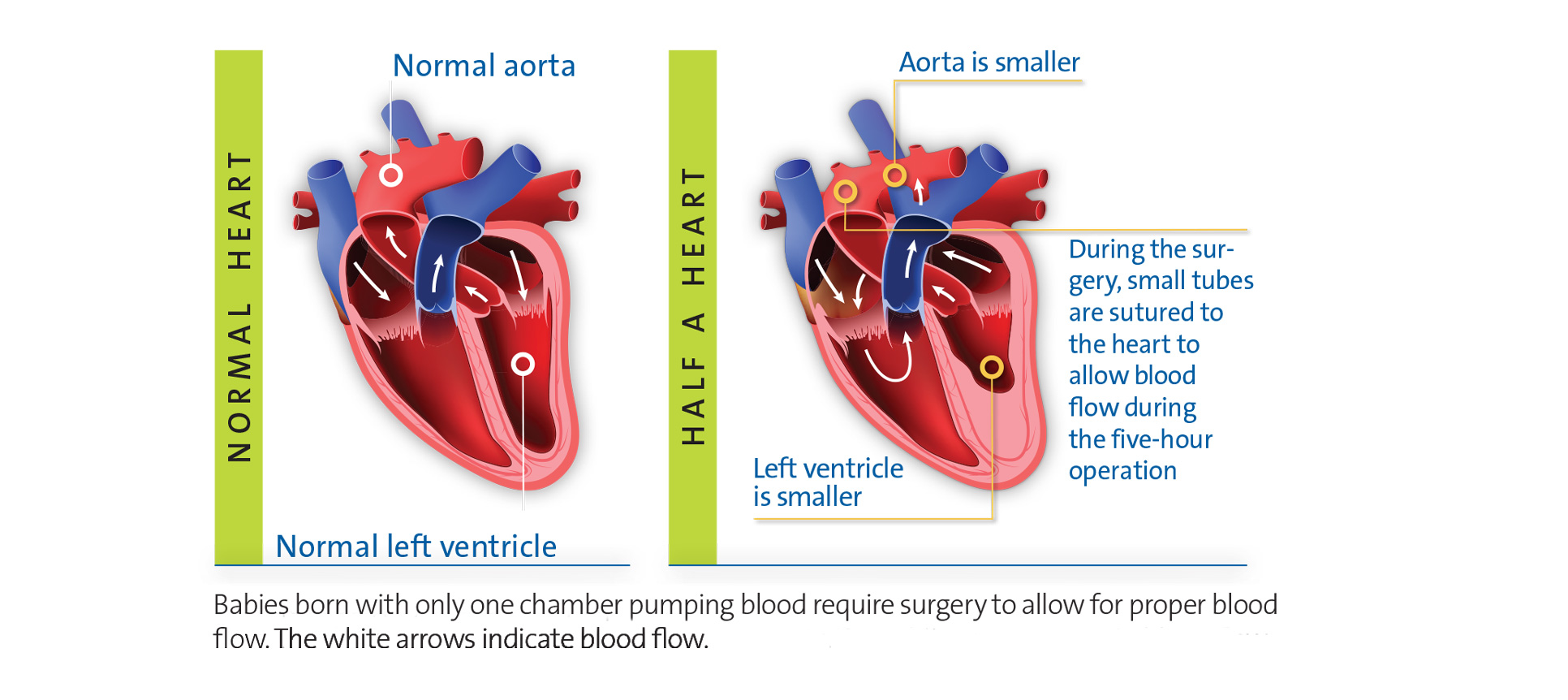 Duke pediatric heart surgeons are credited with developing and honing a new approach for the Norwood operation that reduces risk and is better tolerated by these newborn infants.1 Traditionally, surgeons were forced to stop the heart and cool the body's organs to slow blood flow during surgery. But Duke pediatric heart surgeon Joseph Turek, MD, PhD, and his team developed a way to perform the operation while the heart continues to pump. This allows the heart, brain, and other vital organs to continue receiving blood flow, which lowers the chance of organ malfunction and increases the odds of survival.
Dr. Turek has performed the Norwood procedure hundreds of times and is a leader in the field.
"I never forget the child I am operating on is someone's baby and everything to them," Dr. Turek said. "I want to do everything I can to help these children live long, productive lives and to advance the field in the process."
Joseph Turek, MD, PhD, is the Chief of Pediatric Cardiac Surgery at Duke. Nicholas Andersen, MD, also a pediatric heart surgeon, is particularly interested in complex neonatal heart surgery.