Your doctor may recommend a lung cancer screening because of a family history of cancer, exposure to harmful substances, or a history of smoking. As with all screenings, there are benefits and risks, and you should discuss these with your doctor. Our goal is to provide you with the safest possible care you need to preserve long-term health.
You have access to the latest technological advances in lung cancer screening at our locations in Durham and Raleigh.
Our Doctors
Meet our doctors, view their profiles, and select the one that's right for you.
Find a Lung Cancer Screening Doctor
Why It's Important to Detect Lung Cancer Early
Lung cancer is most treatable when diagnosed as early as possible. Our comprehensive screening services allow our doctors to care for you in the most efficient way possible. Lung cancer screening may be appropriate if you have one or more of these risk factors:
Age 50 years or older
20 or more years of smoking history
Personal history of prior lymphoma or a smoking-related tumor (including cancer of the kidney, bladder, or head and neck)
Diagnosed with chronic obstructive pulmonary disease (COPD) or pulmonary fibrosis
Family history of lung cancer in a first-degree relative
Exposure to a cancer-causing substance such as radon, asbestos, silica, or another carcinogen
Early detection of lung cancer puts you in control of your health and greatly increases your chances of receiving effective treatment.
Duke Health offers locations throughout the Triangle. Find one near you.
Lung Cancer Screening Benefits and Risks
Your care team includes radiologists who are specialists in lung cancer imaging. We use the most advanced diagnostic screening tool available, the low-dose CT scan. It is considered the most accurate way to detect lung cancer.
Benefits of Low-Dose CT Scans
Low-dose CT is a fast, noninvasive screening that collects 3-D images of your lungs. You learn your results during your appointment, not days later, which allows you and your doctor to immediately determine next steps.
These 3-D images show early-stage lung cancers that may be too small to be detected by a traditional chest X-ray. Research led by the National Cancer Institute has shown a 20% reduction in lung cancer-related deaths for people at high risk for lung cancer when they're screened with low-dose CT scans instead of standard chest X-rays.
Potential Risk from Radiation
Medical scans often use radiation to detect disease. Low-dose CT scans for lung cancer screenings use less radiation than other CT scans to thoroughly detect disease in your lungs and chest in the safest way possible. There are some necessary risks associated with these technologies, but the benefits of finding a life-threatening cancer typically outweigh the low risk of medically supervised, low-dose radiation exposure from a lung cancer screening. Our cardiothoracic imaging specialists and radiologists have undergone extensive training to ensure they use the lowest possible radiation doses while maintaining the highest image quality.
False Positives
Sometimes your test results will show a finding in your lungs that may alert your doctor, and it won't be clear if it's a cancer without further testing. This means your doctor may recommend additional imaging tests or a biopsy to make a more informed diagnosis.
Choose Duke for Your Lung Cancer Screening
Accredited Lung Cancer Screening Program
We offer lung cancer screenings at our Duke Cancer Centers in Durham and Raleigh, which includes programs that are accredited by the American College of Radiology. This designation is given to programs that meet rigorous standards and are run by board-certified radiologists with specialty training in lung cancer screening and detection. Our program is also recognized as a Screening Center of Excellence by the Lung Cancer Alliance.
Immediate Access to Lung Cancer Experts
If your scan shows the potential for lung cancer, you may have access to our lung cancer treatment specialists, available in the same clinic five days a week. Our experts provide personalized treatment plans, advanced medical and surgical care, and access to clinical trials.
Support and Education
We offer smoking cessation evaluation, pulmonary rehabilitation, counseling, and a full spectrum of patient and family support to help educate you about lung cancer and how to prevent it.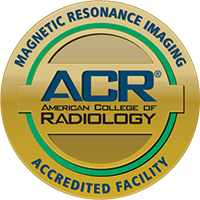 National Accreditation for Imaging Services
Our imaging facilities and equipment are accredited by the American College of Radiology, which represents the highest level of image quality and patient safety.
Reviewed: 09/15/2020