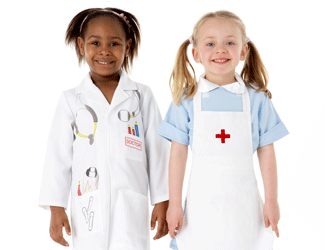 Children with vasculitis need ongoing management by a team of specialists. Early identification of the autoimmune disease and effective treatment are key to minimizing damage to vital organs, including the kidneys, heart, and lungs. Duke pediatric rheumatologists work with specialists to put your child's disease into remission and prevent or treat the organ damage that can result.
Our Doctors
Meet our doctors, view their profiles, and select the one that's right for you.
Refine Results
Experience is Key to Identifying Vasculitis in Children
Vasculitis causes inflammation of blood vessels that may impact the flow of blood to organs. Its vague symptoms -- fatigue, skin rashes, low fever and other common childhood complaints -- makes it hard to diagnose. Its effects can be severe. Heart, lung, and kidney damage are serious concerns.
Duke pediatric rheumatologists are experienced at differentiating vasculitis from medical conditions with similar symptoms. We treat children with a wide range of inflammatory blood vessel disorders, including Henoch-Schonlein purpura, Kawasaki disease, Takayasu arteritis, and ANCA-associated vasculitis (including microscopic polyangiitis and granulamatosis with polyangiitis).
While vasculitis is a lifelong condition, it can be controlled through ongoing management. As your child grows, we help transition their care to an adult rheumatologist.
Duke Health offers locations throughout the Triangle. Find one near you.
Diagnosing Vasculitis
An accurate diagnosis is the first step toward prompt, effective treatment. A physical exam and the following tests may be performed to rule out other illnesses, determine which blood vessels are affected, and assess whether certain organs have been impacted or are at risk. If these tests identify the potential for damage to vital organs or other medical concerns, we work with specialists throughout Duke to coordinate your child's care. As a result, your child's team may include pediatric cardiologists, dermatologists, pulmonologists, and kidney disease specialists when necessary.
Blood and Urine Tests
Help detect the presence of inflammation and organ damage.
Imaging Tests
CT, MRI, or angiogram can rule out tumors, infections, and other medical concerns. They also show whether vasculitis is harming specific blood vessels or organs.
Biopsies
A small sample of tissue is removed, allowing a closer look at the cells that may be causing the inflammation.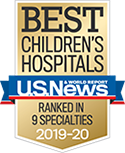 Best Children's Hospital in NC
Duke Children's Hospital & Health Center is proud to be nationally ranked in nine pediatric specialties.