From the DukeHealth.org archives. Content may be out of date.
Pediatric Liver Transplant for Teen Hockey Player
Rare Liver Condition Discovered After Fall During Hockey Game
Colby Heath playing hockey
Overview
Colby Heath was a growing teenage boy, so his penchant for sleep didn't concern his mother. Nor did his occasional nosebleeds. Yet, as Colby's family now knows, those were clues that something was horribly wrong.
Playing Hockey was Risk Factor for Congenital Liver Abnormality
"He went from being a seemingly healthy kid who plays hockey to a kid who needs a liver transplant in a very short span of time," said Megan Butler, MD, a hepatologist who treated Colby at Duke Children's Hospital.
In fact, it was playing hockey that likely saved Colby's life. During a game early in 2015, a body check sent Colby to the ice, where he alarmingly remained. He couldn't feel his legs, he said. Taken to an emergency department, he eventually regained sensation and walked out of the hospital that night.
At his hockey evaluations that fall, however, he reported that he was still having occasional numbness in his legs. His parents, Naomi and Brian Askew of Apex, North Carolina, both emergency department nurses, immediately had him evaluated at a Wake County hospital.
Tests showed that Colby had a rare congenital liver abnormality. His portal vein was missing, and his body had responded by creating new pathways for blood that resulted in a dangerous increase in pressure in his blood vessels. That pressure caused his spleen to enlarge and the veins in his esophagus and elsewhere to swell in ways that were potentially life-threatening.
"Colby was at risk of a ruptured spleen and possible death with any abdominal injuries," Butler said. "Playing hockey was obviously a risk factor."
Delay of Game
Because of the seriousness of the condition, Colby was referred to Duke Children's, where the team determined that only a new liver would save Colby's life. His scarred liver was failing to remove toxins from his blood, causing ammonia to build up periodically in his brain, a condition called hepatic encephalopathy. Fogginess, confusion, and sleepiness often result.
In February 2016, Colby was placed on the United Network for Organ Sharing list, added to the names of 86 other North Carolina children under the age of 18 waiting for an organ donation. Duke performs 16 to 18 pediatric liver transplants each year. Much to Colby's unhappiness, the enlarged spleen meant that he couldn't play hockey while he waited. At the rink, he started working as a scorekeeper instead. "He has a huge, strong work ethic like no other," said his mother, Naomi.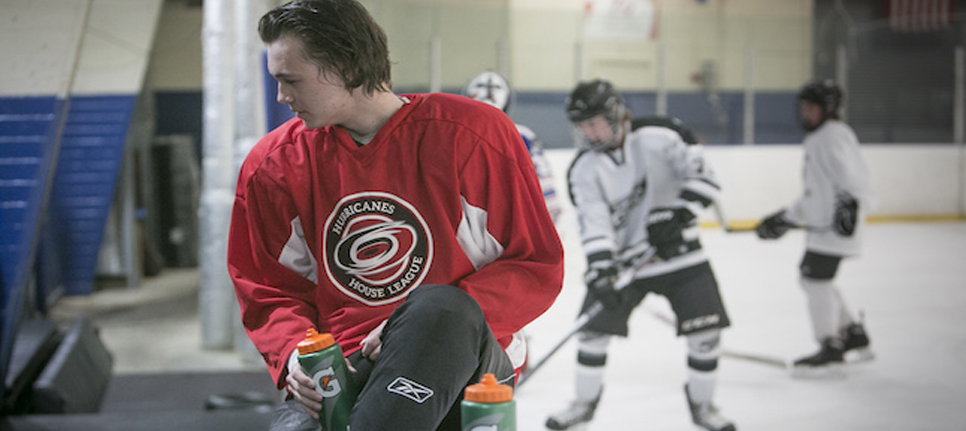 The Call
The day the family got the call that a liver might be available is hard for Colby to remember. About 10 days before, he had to make a trip to the ER, where his ammonia level was found to be 161 micrograms per deciliter. The high end of the normal range is about 50.
His mother, however, vividly remembers May 22, 2016. Colby was asleep at the family's home in Apex. Naomi was at a hair appointment 20 miles away and didn't feel her phone vibrate.
When she returned the call to David Cousino, the pediatric transplant coordinator whom the family uniformly adores, he joked about her missing the call. "Then he said, 'Is today a good day to get a liver?'" Naomi recalled. "I just stopped. I'm screaming in the middle of the salon, saying, 'Yes! Yes! Yes!'"
Colby's surgery would not be a straightforward transplant. Because of the teenager's extremely rare blood vessel issues, even more exacting precautions and skills would be needed. Twelve long hours later, liver transplant surgeon Stuart J. Knechtle, MD, let the family know that Colby was doing well.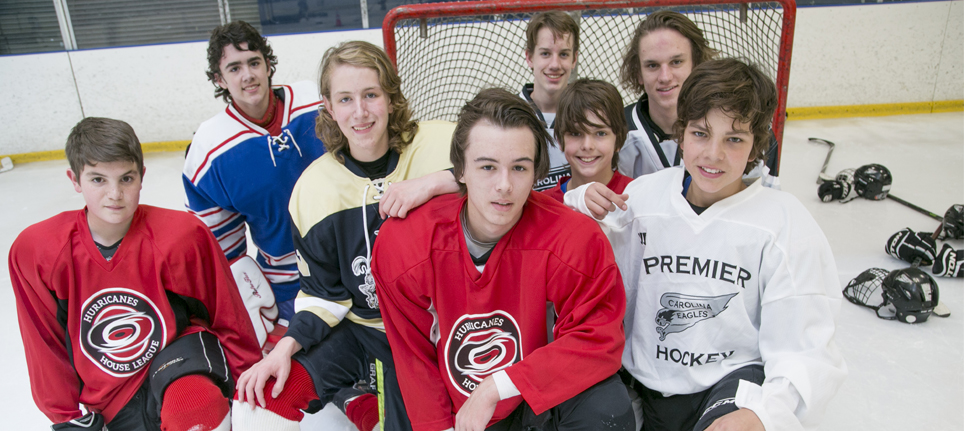 Taking Stock
"I can't thank Duke enough," Naomi said. "We love them." Her gratefulness also extends to the family who reached through their grief to donate a loved one's organs. "How do you thank somebody for a gift you can't put a price tag on?" Naomi asked.
Since the transplant, Colby, now 15, has donated the hair he started growing at the beginning of his odyssey to the nonprofit organization, Children With Hair Loss. At Christmas, he bought toys with the money earned at the rink and gave them to patients at Duke Children's. One day soon, he hopes to return to the ice as a player.
Having a new liver should not keep Colby from his sport, Butler said, and she is eager to see how he progresses. "It's great to see patients in the clinic years down the line, hear how they're doing in school, about boyfriends and girlfriends, where they're going to college. All the things kids are supposed to be doing."