From the DukeHealth.org archives. Content may be out of date.
An Orthopaedic Family: On the Go with Drs. Jocelyn Wittstein and Tally Lassiter (Video)
Overview
Jocelyn Wittstein, MD, and Tally Lassiter, MD, are orthopedic surgeons in Knightdale and Raleigh who specialize in treating knee, hip and shoulder injuries in teens and adults. Learn how their active lives influence how they treat their patients.
An Orthopaedic Family
At work, the husband and wife treat children and adults with knee, shoulder, hip, and elbow injuries caused by sports or simple wear and tear. At home, they encourage their five children to be active in all types of sports and are mindful of how strength-building exercise can help them prevent sports-related injuries.
"I would say we're definitely an orthopaedic family," Dr. Wittstein said. 
"It's really nice having a partner in your marriage and also in your work," Dr. Lassiter echoed. "You get to combine the passions you have for fitness, for athletics, and for work." 
The pair are strong believers in cross-training and are cautious to avoiding specializing in one sport, as that can increase the risk of injury. They've also encouraged their children to try out a variety of activities -- from soccer and basketball to rowing, taekwondo, and rugby. 
Their children have responded with a willingness to try new sports. For example, when daughter Chloe missed soccer tryouts due to a family move back to the Raleigh area, she decided to take up field hockey to remain active and on a team.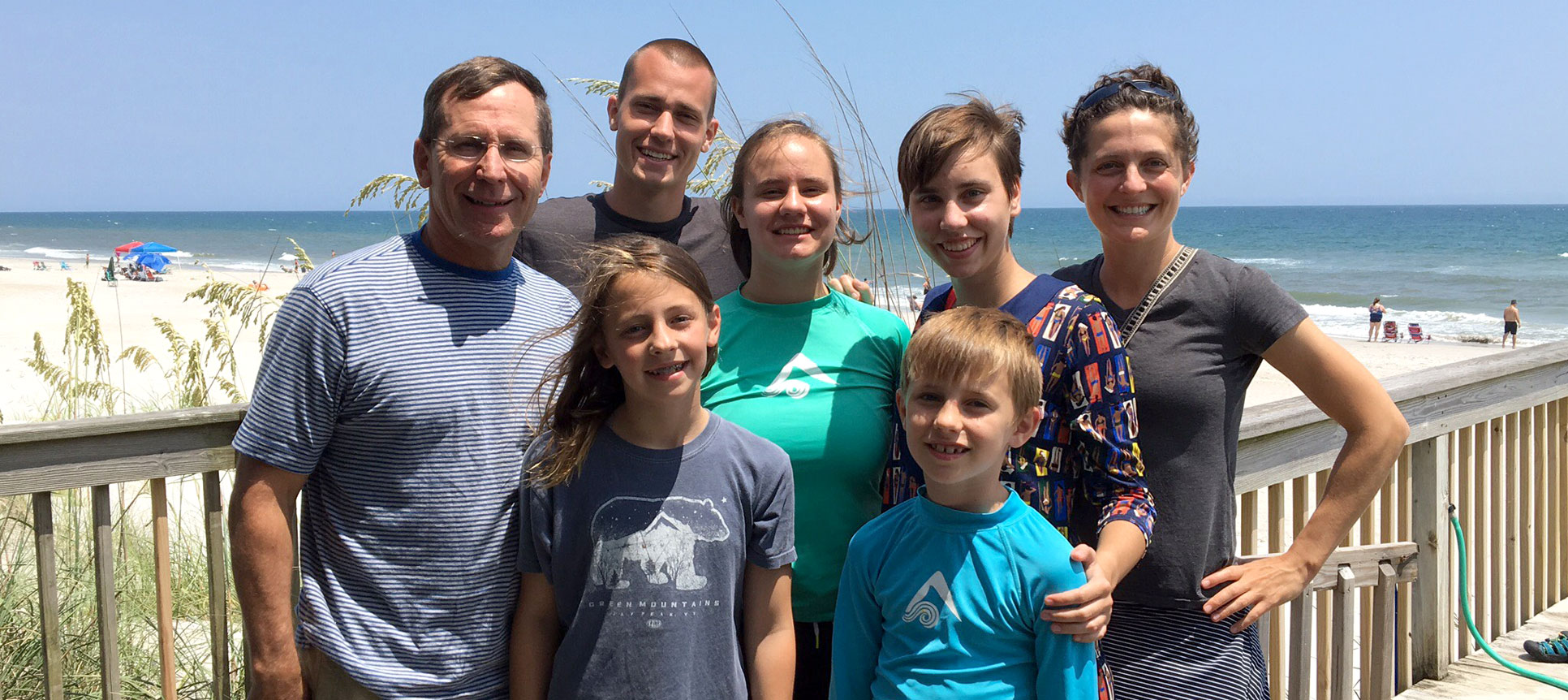 Athletic Lifestyle Leads to Better Understanding of Patients
Being active athletes themselves helps Drs. Wittstein and Lassiter better understand their patients.
Dr. Lassiter, who enjoys rowing in his spare time, said his family's participation in sports allows him to see what different types of athletes are exposed to and what they may be trying to accomplish.
"I get to see it both on a personal level and a professional level," he said. 

Callout
My goal is to return my patients to the activities that are meaningful to them as safely as possible.
Injury Inspires Desire to Return Athletes to Activity
Dr. Wittstein first became interested in sports medicine when she was injured during her collegiate gymnastics career. She said she's able to empathize with her patients when they have an injury and have an activity taken away from them. "I understand what it means to get back to activities that are important to you," she said. "My goal is to return my patients to the activities that are meaningful to them as safely as possible while minimizing risk of re-injury."
Make an Appointment
Dr. Jocelyn Wittstein and Tally Lassiter treat knee, hip and shoulder injuries at Duke Health Sports Medicine locations in Raleigh and Knightdale. For more information, or to make an appointment, please call 919-256-1520.