Gender Care for Children and Adolescents
Gender Dysphoria, Transgender, Genderfluid, Exploring Gender Identity
Call for an Appointment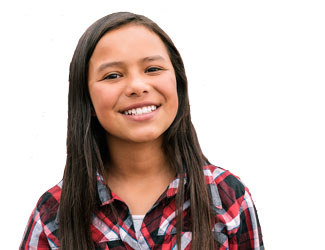 When a child's sense of who they are doesn't match their physical sex characteristics, they need care and support from a team that understands gender dysphoria and what they're going through, and has the experience to help. Duke Children's Child and Adolescent Gender Care team offers a full range of services for children and teens under age 18. Together with other Duke Health specialists and community providers, we focus on your child's physical and emotional health and help them prepare for the life they envision.
Find a Gender Care for Children and Adolescents Doctor
Duke Health offers locations throughout the Triangle. Find one near you.
Why Choose Duke
A Team of Specialists
Your child's care team will include a pediatric endocrinologist, pediatric urologist, adolescent medicine specialist, pediatric psychologist, and social worker. We work with specialists in gynecology, fertility, and family and community medicine to provide holistic, individualized care that considers all aspects of your child's life.
Specialized Training and Nationally Ranked
Our endocrinology team members have completed specialized training to be certified by the World Professional Association for Transgender Health (WPATH).
Supportive Team for Your Child and Family
Our psychologists, social workers, spiritual care providers, and child life specialists offer your child and your family compassionate support, including referrals to local transgender teen support groups.
Gender Transition Support
We coordinate with specialists at Duke and in the community to address all aspects of gender transition, including voice specialists for vocal instruction, gender coaches to teach social nuances, and aestheticians to maintain a new look.
Assistance with Legal Issues
If you need assistance with legal issues or a birth certificate or passport change, we work closely with Duke Law School to help you.
Best Children's Hospital in NC
Duke Children's Hospital & Health Center is proud to be nationally ranked in nine pediatric specialties.