Elbow Surgery Helps Young Gymnast Reach for Her Dreams
Overview
When 12-year-old Aya Jackson of Durham learned she would need elbow surgery, she worried that her dream of becoming an elite gymnast was in danger. With the help of a Duke pediatric orthopaedic surgeon, she was back to competing again within a year.
Intensive Training Halted by Injury
Content
On a typical day, Aya spends four hours training at her local gymnastics center. The sixth grader has been competing in gymnastics since she was 6. Her goal: To reach Level 10 -- the highest competition level -- by her freshman year in high school, then spend four years at Level 10 to in order to qualify to compete on a college team.
Aya had already reached Level 7 when her elbow began hurting. One morning a few months later, it locked up completely. She told her mother she couldn't bend it.
She wasn't in pain, and she looked great," said Aya's mom, Kim Jackson. "So I told her to stop kidding and move her arm. But it wouldn't move." Jackson took Aya to Duke Orthopaedic Urgent Care, where she was referred to Duke orthopaedic surgeon Jonathan Riboh, MD, who specializes in treating children with sports injuries.
After an X-ray and an MRI, Dr. Riboh diagnosed an osteochondritis dissecans lesion. "It's an overuse injury we only see in children and adolescents who are gymnasts and baseball players," said Dr. Riboh. "A part of the elbow joint had fragmented. Cartilage and bone had broken loose, acting like a door jamb, blocking any motion of the joint."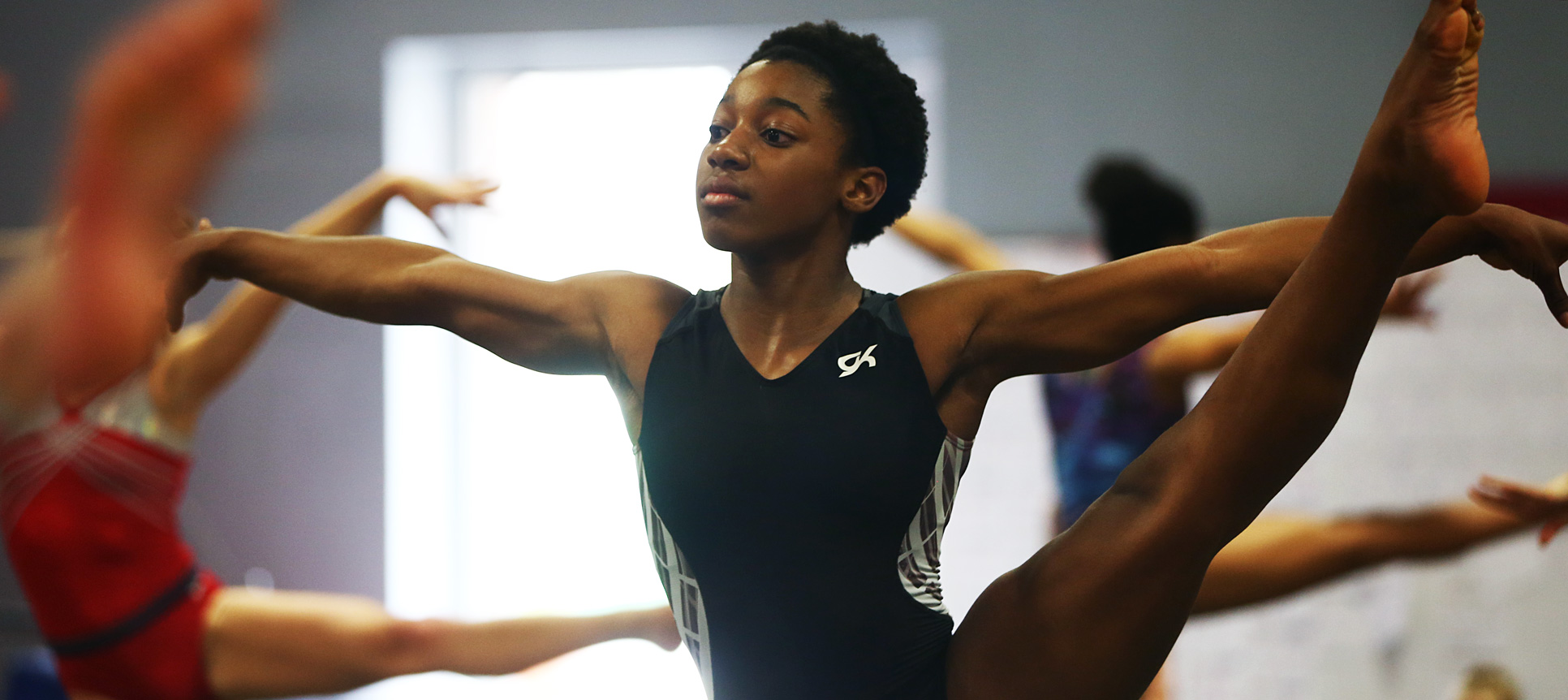 Elbow Surgery -- Then Time to Heal
Content
One month later, Dr. Riboh performed an arthroscopy. Making micro incisions and using a small camera and instruments, he removed the bone and cartilage fragments then drilled a small hole in the damaged area of the bone to stimulate the bone marrow to grow new cartilage. 
Dr. Riboh told Aya it would be six months before she could resume training, which worried her at first. "But he gave me a schedule and a plan, so I knew exactly what was going to happen over those months. So I was calm," Aya said.
Two months after surgery, however, Aya was still stiff, despite applications of heat and ice for pain and a couple physical therapy sessions. She had very little range of motion from elbow to shoulder. 
Her mom was worried about her ability to return to competitive gymnastics. Jackson remembered thinking, "Is this going to work? Is she going to be able to hang onto to those uneven bars?" But she realized that her young daughter had time on her side. She also had the name Jackson had intentionally given her: "Aya" is the West African symbol for resilience and endurance.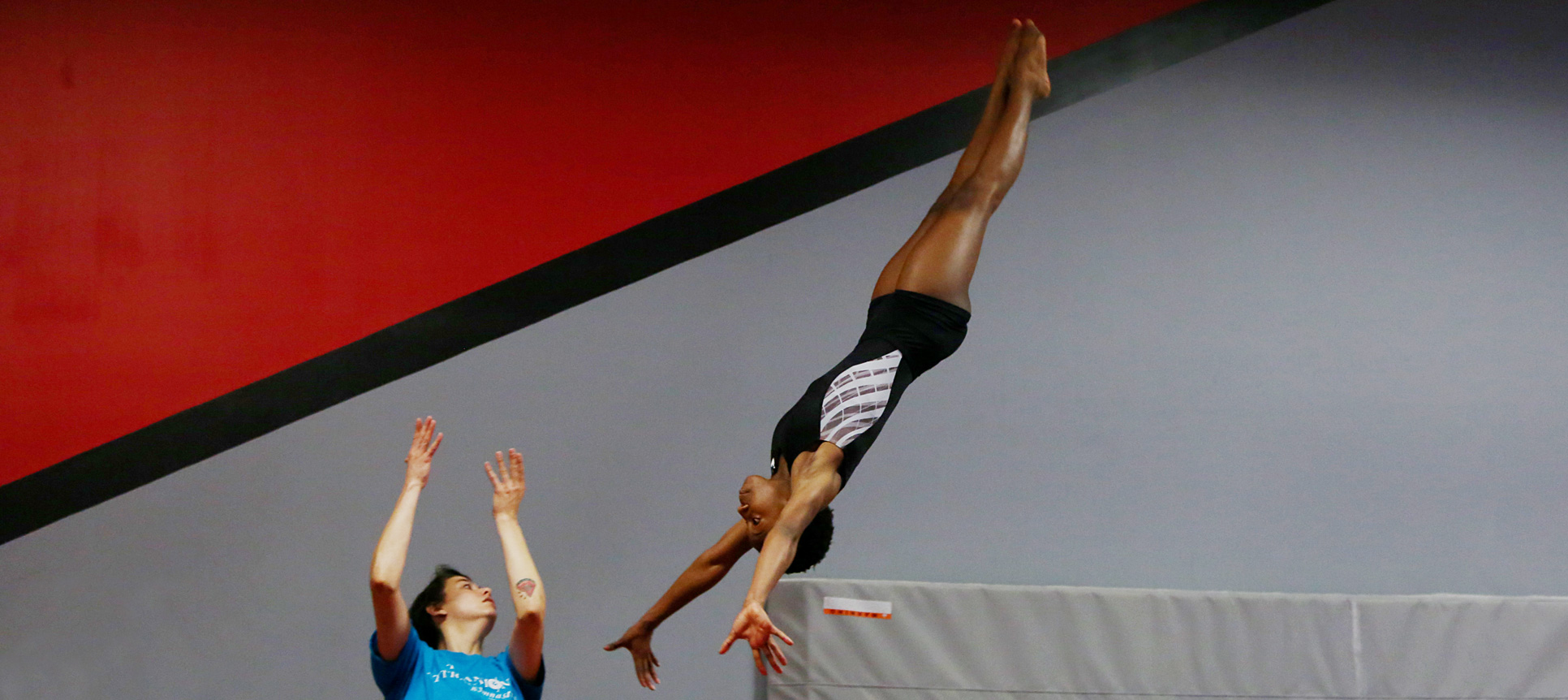 Specialized Physical Therapy and a Return to Competition
Content
Aya began to make progress once she started working with a Duke physical therapist skilled in working with gymnasts. She continued with range-of-motion exercises and added strength training. Gradually, Aya was back at the gymnastics center, exercising two hours a day. Her mother was amazed at how quickly she recovered. "By the sixth month, I was doing plank holds and push-ups," said Aya.
One year later, Jackson proudly noted her daughter was measurably stronger and more determined than ever, with improved form and focus. She is back to Level 7 and moving up. To make her comeback even sweeter, Aya recently scored a personal best of 9.6 on the uneven bars.
"I'm feeling good," said Aya, now armed with the knowledge of how to take care of her elbow and keep it strong. "I'm excited about what I can do."