Chemotherapy Pump Helps People with Metastatic Liver Cancer Live Longer
Peter J. Allen, MD, and Michael Lidsky, MD
A chemotherapy infusion pump is giving more time to people whose metastatic colorectal cancer has spread to the liver and who may have been told they are out of options. Duke Health cancer specialists are among the few U.S. doctors with the training and expertise to offer this highly specialized treatment, known as hepatic arterial infusion or HAI.
"A lot of people have been told by their local oncologist that there's nothing more they can do," said Michael Lidsky, MD, a Duke Health surgical oncologist. "This is an aggressive approach that can prolong survival in people who are fit for it and are the right candidates."
New Hope for Treating Metastatic Colorectal Cancer to the Liver
Colorectal cancer that spreads to other parts of the body most frequently results in metastatic tumors in the liver. When possible, the liver tumors are surgically removed, and chemotherapy is administered throughout the body to destroy the remaining cancer cells. However, sometimes the tumors can't be removed because of their location or size. Or, the available treatments simply can't slow the disease. It's at this point that some people are told by their doctors that chemotherapy is their only option. Or worse, that nothing more can be done.
Hepatic arterial infusion can prolong survival; however, it's only available at a handful of centers because it requires specialized training in surgical and medical oncology.
How Hepatic Arterial Infusion Works
The liver gets its blood supply from the hepatic artery and the portal vein. "We implant a pump into the abdominal wall and use a catheter to deliver high doses of chemotherapy through the hepatic artery, which directly feeds metastatic tumors in the liver," said Peter Allen, MD, a Duke surgical oncologist. Even though hepatic artery infusion delivers chemotherapy directly to the liver at concentrations that are hundreds of times higher than whole-body chemotherapy, it does not increase the side effects beyond those associated with whole-body chemotherapy.
Drs. Lidsky and Allen and their Duke colleagues have implanted more than 20 pumps in people with liver metastases from colorectal cancer since they started offering the procedure in combination with whole-body chemotherapy in November of 2018. If the liver tumors can be removed -- doctors use the term "resected" -- the pump may be implanted at the time of surgery and used to delay or prevent recurrence of cancer. If the liver tumors cannot be removed, the pump may be inserted to help control the tumor or, even better, shrink its size so it can be surgically removed in the future.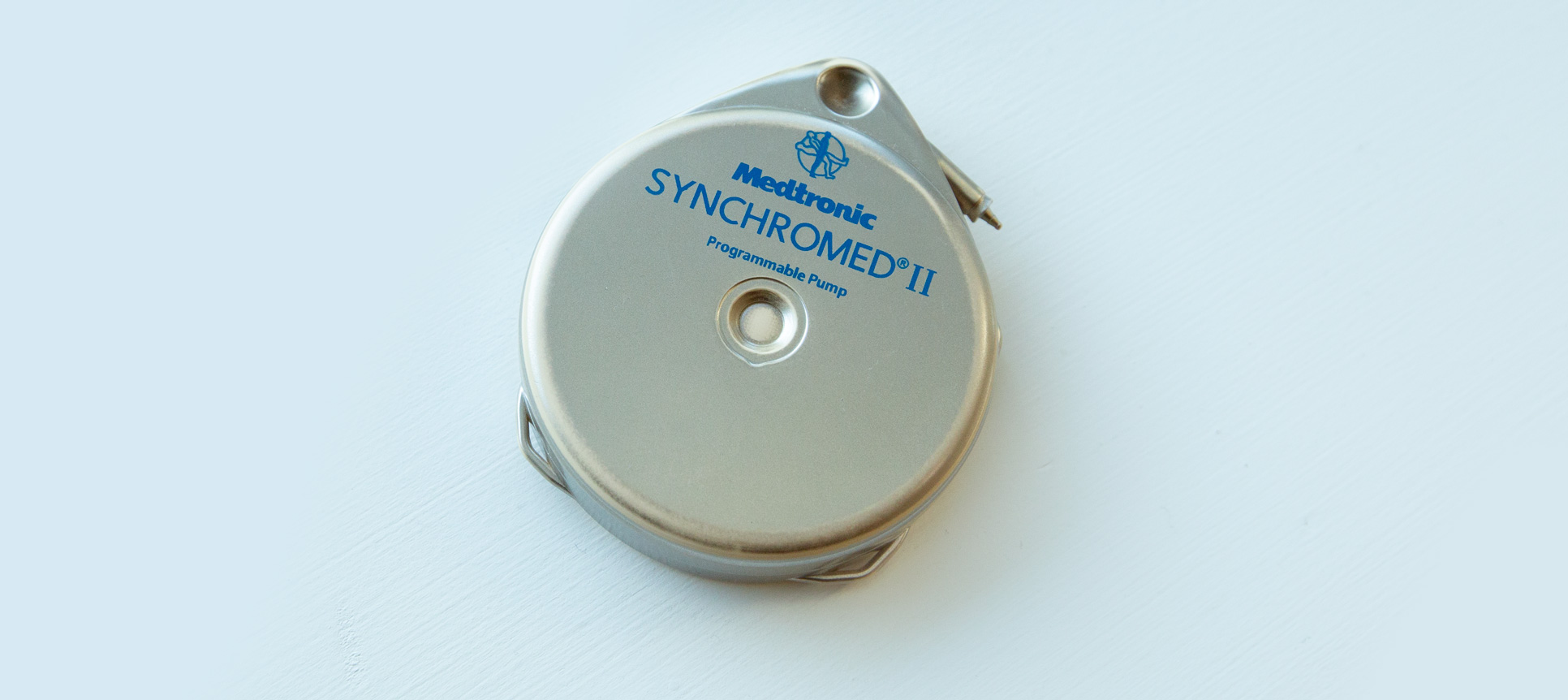 Promising Results in Metastatic Liver Cancer
The Duke HAI team is evaluating its' patients' outcomes to determine the effectiveness of the pump plus whole-body chemotherapy treatment. So far, the results have been very promising. They've converted tumors from ones that couldn't be surgically removed to tumors that could be removed, they've given more time to people who were told they only had about a year to live, and they have been able to prevent or delay the recurrence of liver cancer.
"Most people are looking for hope and looking to live as long as possible with the best quality of life," said Dr. Lidsky. "Hepatic artery infusion can give them that."