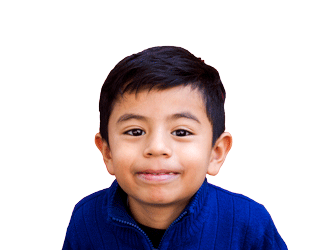 Duke pediatric rheumatologists identify the type of scleroderma affecting your child and use the latest therapies to reduce symptoms and minimize damage to skin, muscle, joints, and bones. Our team also helps your child learn to cope with the condition and its visible effects as they develop.
Find a Pediatric Rheumatologist
Tests
There are several subtypes of juvenile scleroderma -- linear scleroderma, circumscribed morphea, generalized morphea, scleroderma en coup de sabre, and deeper lesions such as eosinophilic fasciitis. Your child's pediatric rheumatologist may perform one or more of the following tests to diagnose the type of scleroderma affecting your child and to determine the most effective way to control the condition.
Physical Exam
Localized scleroderma typically causes a skin rash that grows longer and/or deeper over time. It may affect one site or multiple sites on the body. It may result in long red, purple, or brown streaks on the arms, legs, or torso. A physical exam of your child's skin involvement will help to diagnose the type of juvenile localized scleroderma affecting your child. We will also look for related conditions, such as arthritis or inflammation in the eye.
Blood Tests
Blood work will be performed to look for autoantibodies, evidence of muscle involvement, and indicators of disease activity.
Skin Biopsy
A small sample of skin or underlying tissue may be removed and studied under the microscope to confirm the diagnosis.
CT, MRI, Ultrasound
Imaging tests help your doctor rule out infections or other problems. They also show whether the skin damage affects a joint, muscles, or bones. This can affect your child's ability to move and function and may require more aggressive treatment.
Duke Health offers locations throughout the Triangle. Find one near you.
Why Choose Duke
National Partners in Research and Treatment
Our pediatric rheumatologists are helping to lead national efforts to better understand how juvenile scleroderma starts and spreads, and the best treatment approaches. As members of the Childhood Arthritis and Rheumatology Research Alliance, we helped develop and are now testing a standard approach to treating juvenile localized scleroderma. Our goal is to make sure children with the condition find effective treatment no matter where they live.
Partners with Pediatric Specialists
When necessary, our pediatric rheumatologists partner with other Duke pediatric specialists, including dermatologists and neurologists, to diagnose your child's condition and to manage skin lesions and other complications.
Support for Your Child and Your Family
Our social worker can help your child cope if skin damage affects their mobility or self-esteem. We can arrange accommodations to help your child keep up with their schoolwork, or provide counseling to children who need help coping with teasing or other social anxieties.
Transition to Adult Care
We help your child transition his or her care to an adult rheumatologist to ensure their care continues as they grow into adulthood.
Best Children's Hospital in NC
Duke Children's Hospital & Health Center is proud to be nationally ranked in nine pediatric specialties.
Reviewed: 05/25/2018