From the DukeHealth.org archives. Content may be out of date.
Lasik brings musician's life into focus
John Brown says he is able to read and write music easier thanks to the LASIK surgery.
Overview
John Brown always wanted to learn to swim, but his lifelong reliance on eyeglasses held him back. After undergoing the laser eye surgery known as Lasik, he's now enjoying water sports, and much more. "It's improved every part of my life," he said. "It's so much more comfortable knowing I can see what's around me."
Choosing Lasik
Wearing eyeglasses was an integral part of John Brown's life since he was a toddler. "I couldn't see without them," said Brown, who is 45 and lives in Durham. Because he couldn't tolerate contact lenses, Brown relied heavily on the strong prescription in his glasses, and became fearful without them. "I love the beach, the pool, anything water-related and always wanted to swim, but never learned how because I'd have to take off my glasses. Once a wave knocked them off my face and I was in a panic. Luckily I found them floating next to me."
Brown considered vision correction surgery for a long time, and even met with a few doctors, but never felt comfortable moving forward. Then he met Dr. Terry Kim, MD, a cornea surgeon at Duke Eye Center. "He cared about me and my condition and what my goals were," Brown recalled. "He said, 'let's make your life better.' That made me comfortable."

Callout
"We use top-of-the-line diagnostic tests to evaluate patients, and the newest laser equipment to perform the correction," said Terry Kim, MD.
Experience makes a difference
After extensive testing, Kim determined that Brown wasn't your average Lasik candidate. Brown's poor vision was compromised by high astigmatism, a defect in the curvature of the eye that distorts vision. Brown also had amblyopia, more commonly known as lazy eye. The combination may have prevented him from being a candidate for Lasik at other centers.
"We have the experience to determine this is a case we can do," said Kim. "We use top-of-the-line diagnostic tests to evaluate patients, and the newest laser equipment to perform the correction."
Still, Kim said having a frank discussion with Brown let him know the limitations of what even they could do. "I had to advise him that there was a limit to how much astigmatism we could treat. He would never get to 20/20 vision, and he would still need glasses for fine print. This is what we do. Each patient comes with his or her own set of unique clinical findings. Our job is to communicate with the patient clearly, explain what they can expect, the limitations of the procedure, and the potential results."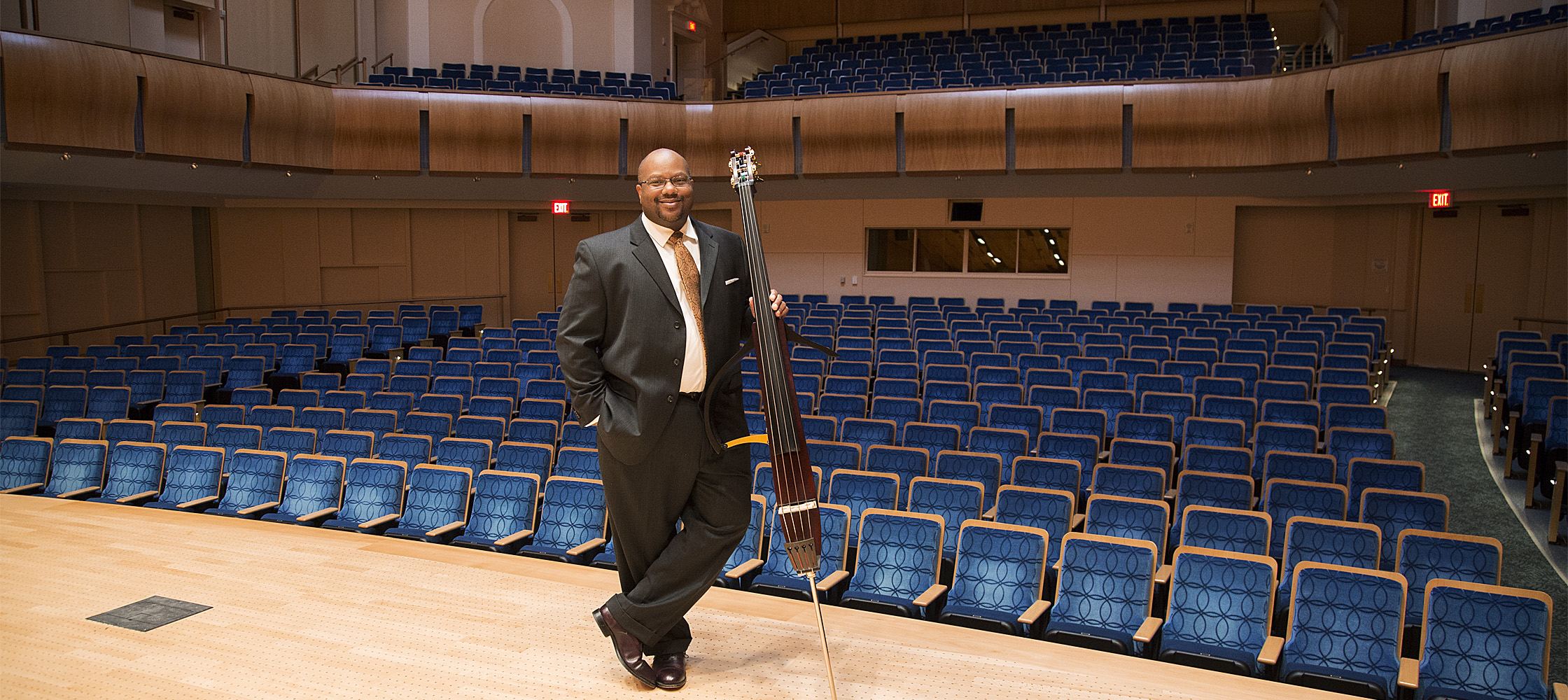 Vision correction improves every part of life
Brown noticed a difference in his vision almost immediately after the procedure. "It was incredible," he remembered. "I could see better right away."
He continues to be amazed by how much better he can see. As a music professor and director of the jazz program at Duke University, he says reading and writing music has become so much easier. "It's changed how close I need to sit to read music. I can be freer to do my work because I can see better. It's improved every part of my life."
It's also taken away the element of fear he felt when going in the water. "I can get in the pool or ocean and not worry about my glasses," Brown said. "Now I can swim for exercise, like I have wanted to do for years."