From the DukeHealth.org archives. Content may be out of date.
Heart Patients Help Doctors Determine Best Aspirin Dose in New Clinical Trial
John Turk was randomly assigned to take baby aspirin, the 81mg dose.
Overview
Doctors have known for decades that taking aspirin can reduce the risk for future heart attacks and strokes in people with cardiovascular disease. What is less clear is which dose is best. Participants in a new kind of clinical trial are helping them find out.
Which Aspirin Dose Is Best?
Some doctors prescribe a "baby aspirin" (81mg) once a day, while others recommend a full-strength (325mg) aspirin tablet. The difference is important because taking aspirin daily can potentially increase your risk of bleeding. Until now, there hasn't been enough good-quality data to guide doctors' decisions.
That's where the ADAPTABLE (Aspirin Dosing: A Patient-centric Trial Assessing Benefits and Long-term Effectiveness) study comes in. Duke Clinical Research Institute is coordinating the study, one of the first to make patients key partners in an effort to gather vast amounts of data quickly and efficiently. People with heart disease and who are at high risk of having a heart attack or stroke are randomly assigned to take an 81mg or 325mg aspirin daily and are followed for up to 30 months. Eventually, as many as 15,000 people around the U.S. will participate.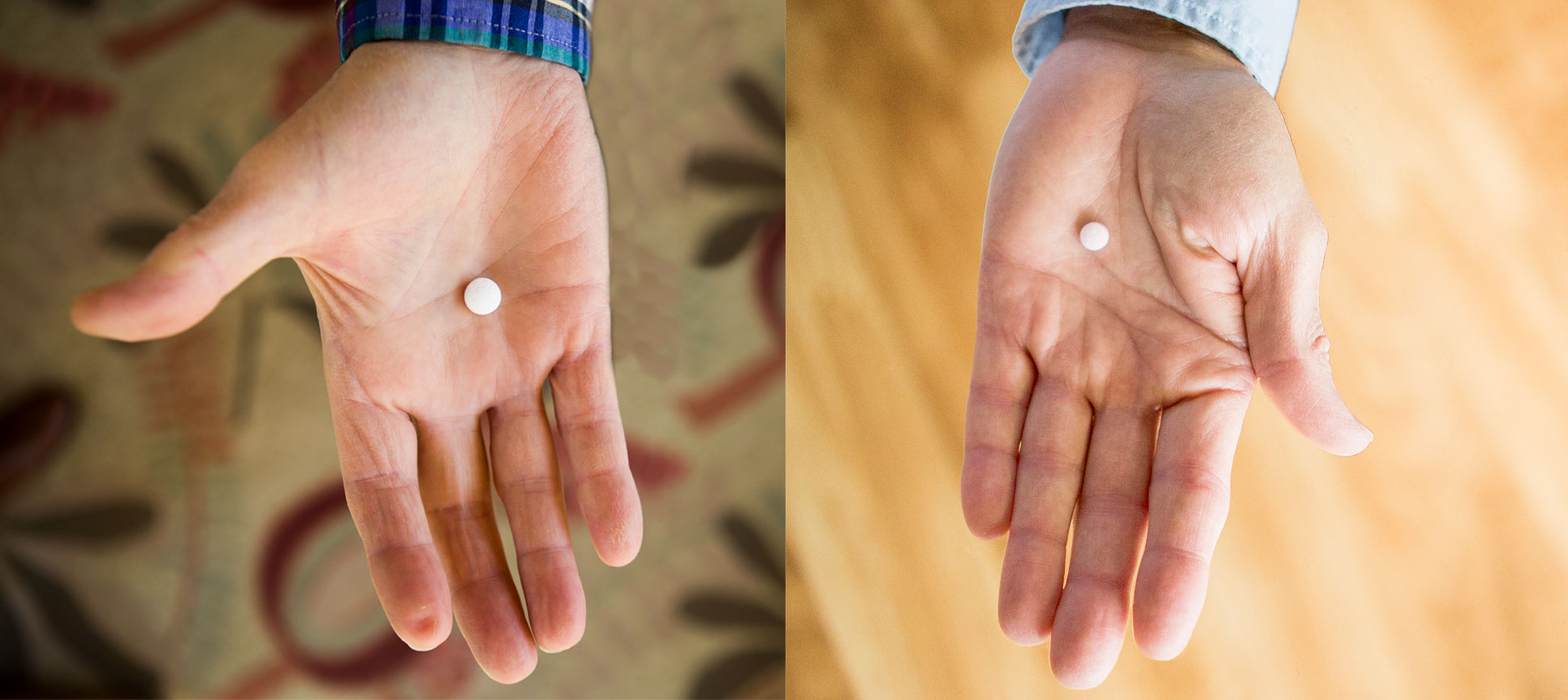 Patients Appreciate Opportunity to Advance Medical Knowledge
Retiree John Turk started having shortness of breath and chest tightness while juggling the stresses of selling his Cleveland, OH, home and buying a new one in Raleigh to be near his daughter. He hadn't had symptoms before.
"My general practitioner immediately referred me to Duke to get checked out," Turk said. "Within a few weeks, I had bypass surgery." Duke interventional cardiologist Schuyler Jones, MD, worked with Turk during his post-surgical recovery period and encouraged him to get involved in the ADAPTABLE study. Turk was randomly assigned to take baby aspirin, the 81-mg dose.
"If this helps, I'm glad to be part of it," Turk said. "Makes me feel good to help with the research."
Raleigh resident William King, also retired, shares the sense of helping others. Dr. Jones recruited King to the trial after managing his coronary artery disease and peripheral artery disease over many years. King was assigned to take the 325-mg dose. "I always knew aspirin would help, but I did not know if a particular dose was too much," he said.
King, who underwent a coronary artery bypass surgery in 1995, has been in the care of cardiologists for more than 20 years. "This is one of those trials that can benefit a lot of people simply because it is so far-reaching," he said.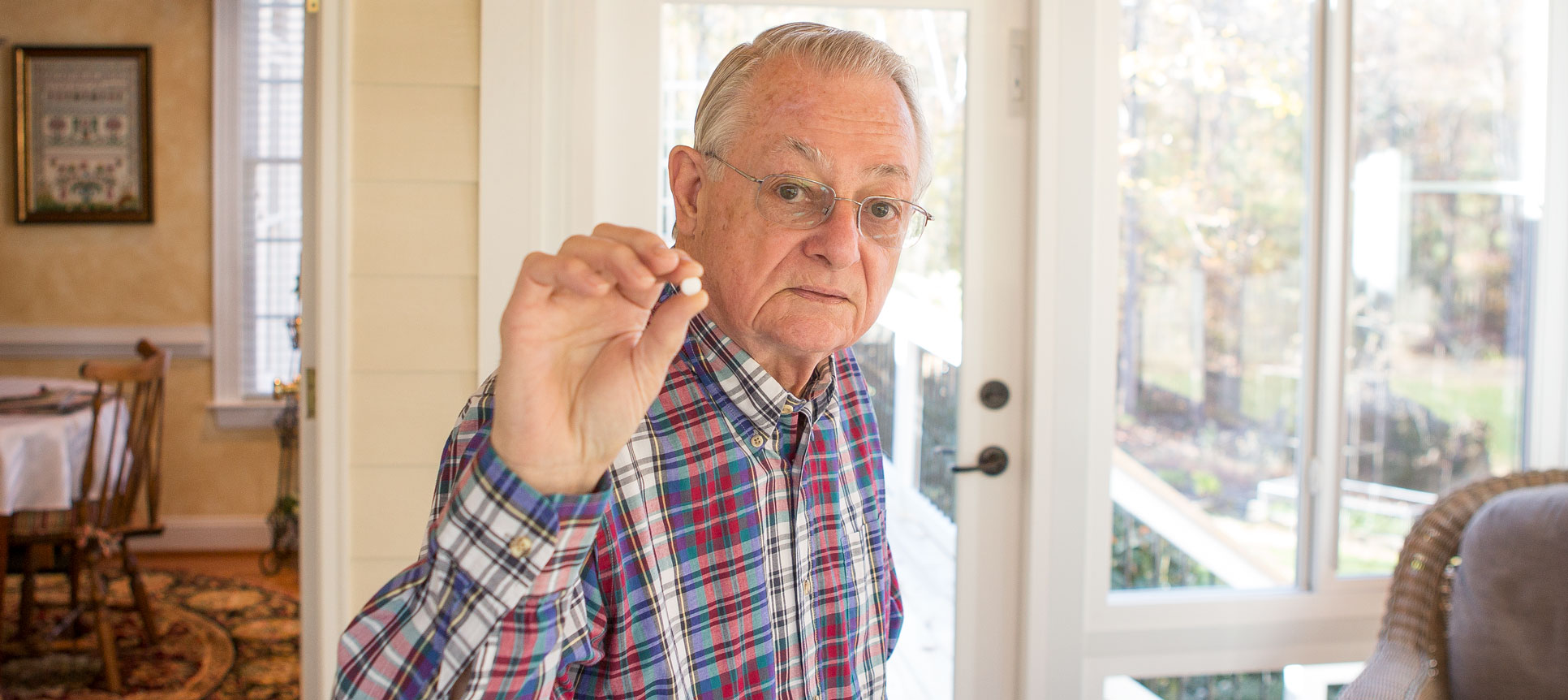 Study Results May Help Many
The study's goal is to help doctors understand the benefits as well as the risks of each aspirin dose so they can prescribe what's best. Unlike traditional studies that evaluate what works for the average person, the ADAPTABLE trial looks at factors such as the person's gender, age, ethnicity, and race, as well as other medical conditions they may have, such as diabetes.
The study's organizers estimate that identifying the aspirin dose that works best could prevent as many as 88,000 deaths a year worldwide.
Dr. Jones said his patients don't always get excited about the prospect of participating in clinical research. But when he mentions the ADAPTABLE trial and the potential to contribute to the answer for a common cardiovascular question, the response is often different. "The patients I've recruited and talked to about this trial often express a desire to help determine the best treatment options for people like them," he said. "I think it's their belief in being part of a solution for the greater good of patients like themselves."