From the DukeHealth.org archives. Content may be out of date.
Good Samaritans Give Kidneys to Two Strangers in Need
Four Involved in Kidney Swap Meet for First Time
Kidney donor LaDonna Hernandez hugs Brent Pope, a stranger who received her kidney.
Overview
February marks 50 years since the first kidney transplant was performed at Duke and in North Carolina. Recently, a Good Samaritan started a chain reaction that resulted in two strangers giving kidneys to two people in need. The four met recently for the first time.
Doing Good by Donating a Kidney
When 47-year-old LaDonna Hernandez of Chapel Hill, wanted to do a good deed, she didn't donate money, or food, or even her time. She donated her kidney to a stranger.
"In raising my kids I've tried to set an example — do unto others, that's what I've tried to teach them," Hernandez said. "And, if at any point I needed a kidney, I would hope that someone would step up and do the same for me."
Hernandez' altruistic kidney donation set off a chain of events that resulted in two old friends being able to help each other, and another, as well.
Brent Pope of Wilson County needed a kidney after years of living with diabetes put him on dialysis. Ronald Renfrow wanted to donate his kidney to help his 45-year-old friend, but he wasn't a match.
When testing determined that Hernandez could donate her kidney to Pope, Renfrow was inspired to give his kidney to a stranger too. David Whiteford, 47, of Raleigh, was the lucky recipient.
The paired kidney exchange took place November 17, 2014. The four met February 12, 2015 for the first time.
An Incredible Journey
"When Brent was on dialysis, I could see his health deteriorating," said Renfrow. "It's been an incredible journey. To see my friend have a better quality of life because of this is miraculous."
"They ain't made the words to tell you how grateful I am," Pope told her at the meeting. "You have really, really helped my life."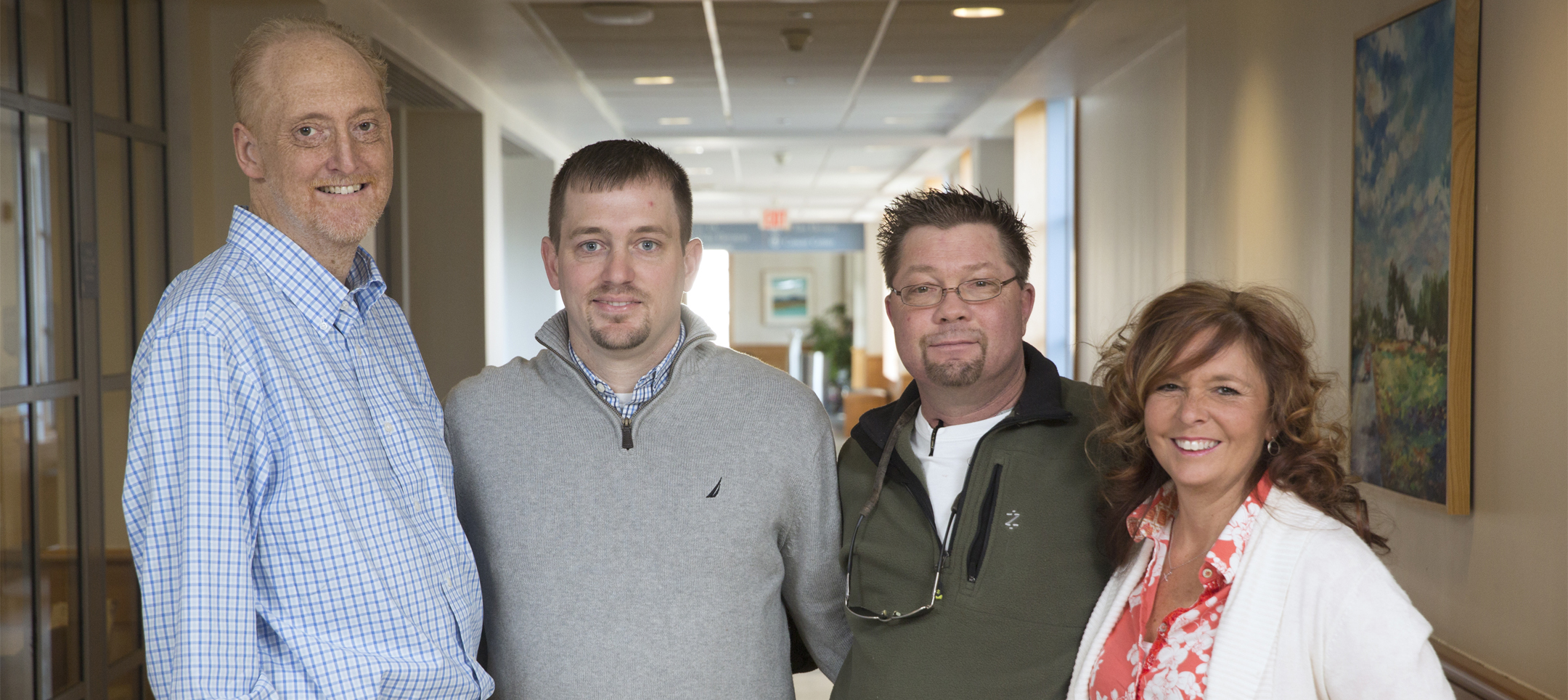 Live Kidney Donations Offer More Benefits
Live kidney donations – meaning kidneys donated by healthy people -- are preferable to deceased kidney donors for several reasons, explained Todd Brennan, MD, an abdominal transplant surgeon who was involved in the kidney exchange. "Because of the shortage in deceased kidney donors, the waiting list to receive one can be five years." During that time, people in need can develop health complications from their kidney disease or dialysis that may also eliminate their eligibility for transplantation.
Live kidneys are also preferable to deceased kidney donations because they last longer and are more likely to have immediate function than a deceased kidney donation, Dr. Brennan said.
While its rare for people to donate kidneys altruistically, Dr. Brennan said it's an incredible act. "Someone has to really want to do good for humanity to make that decision," he said. 
Who Can Donate a Kidney
Anyone can choose to donate one of his or her kidneys to a loved one or even a stranger. Testing can determine if you're a suitable match for your intended recipient, or you can choose to participate in a kidney paired donation, which matches donors with recipients.