From the DukeHealth.org archives. Content may be out of date.
Fighting Neuroblastoma Like a Superhero
Overview
VG stands for Vomit Girl, the superhero that Sarah Smith created in her mind when she was a young child undergoing numerous rounds of chemotherapy to treat neuroblastoma, a childhood cancer that develops in the adrenal glands.
"Chemotherapy causes patients to vomit frequently so I came up with a superhero for myself: Vomit Girl," explained Sarah, now a 22-year-old, cancer-free college student. Her best friend's mom made her a large cape displaying the initials VG that she proudly wore at the hospital near her childhood home in Mooresville, NC. Her friend also created a comic book titled, "The Adventures of Vomit Girl and Barf Bucket." Barf Bucket was Sarah's nickname for her dog, Snowy. "That sense of humor brightened many dark days," she said.
Local Doctors Recommend Duke
Sarah was six years old when she diagnosed with stage 4 neuroblastoma. The symptoms started suddenly with frequent fevers and stiff joints. It got so bad that she had to turn her entire body to look at something. After undergoing numerous tests at her local hospital, doctors thought Sarah had juvenile rheumatoid arthritis. Then a scan revealed a tumor in her right adrenal gland on top of her kidney. Sarah was diagnosed with neuroblastoma that had metastasized throughout her body. Her adrenal gland was removed, and she received six rounds of chemotherapy.
Sarah's chances of survival were slim. Her doctors recommended she see Timothy Driscoll, MD, a pediatric bone marrow transplant specialist at Duke. She received high doses of chemotherapy and a stem cell transplant to rid her body of any remaining cancer cells. Six months after the transplant, the doctors said there was no evidence of cancer in her body.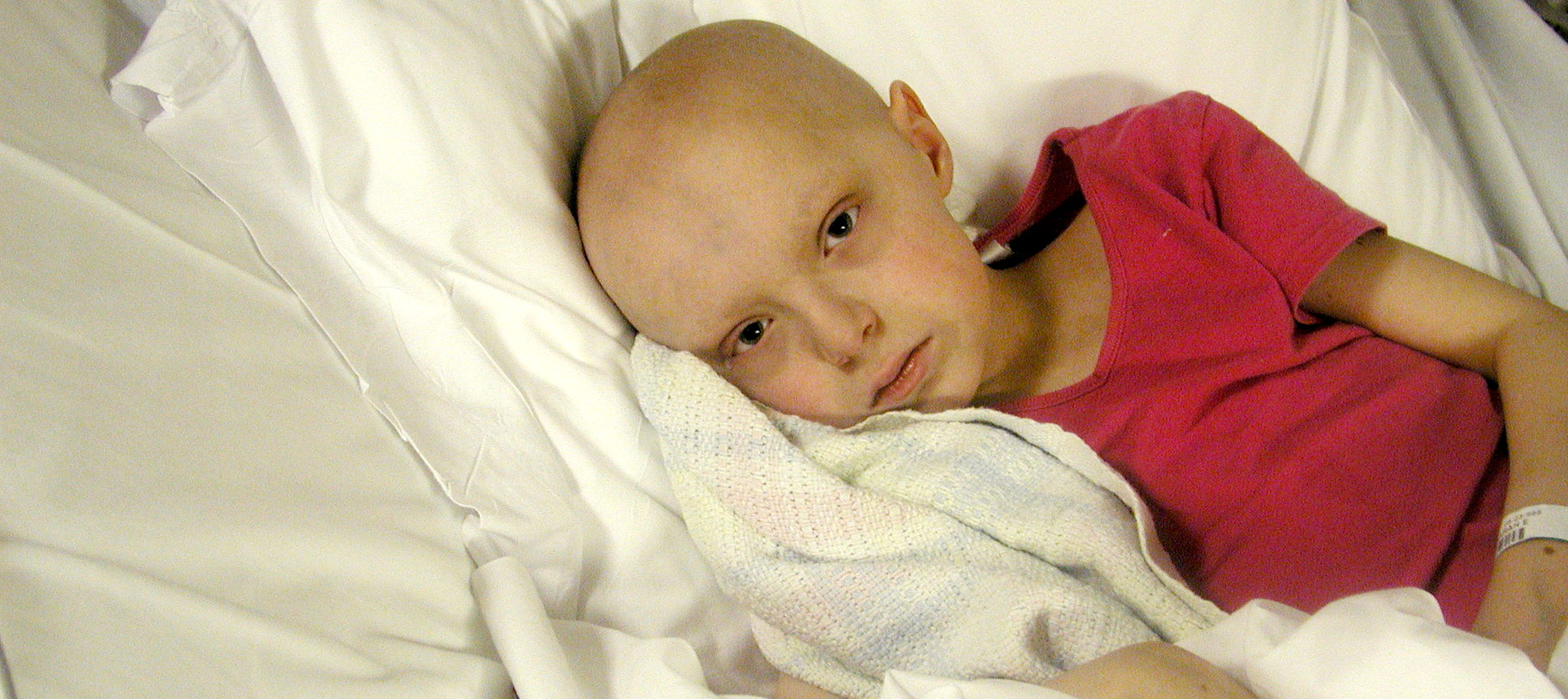 Maintaining a Fighting Spirit After Relapse
The good news lasted three and a half years. Then Sarah relapsed. "I felt afraid. I dreaded having to go through everything all over again," she said.
Dr. Driscoll treated 10-year-old Sarah with a different type of chemotherapy. She remained positive. One afternoon, her mother, Becky Smith, noticed an envelope with Sarah's writing that read: "My calage and car fund. Do not touch."
"She didn't care that once again she was given little hope of long-term survival," said Becky Smith. "She still had dreams left to chase, like a car and college."
Sarah explained, "I already had a fighting spirit from my first battle with cancer, so I kept that mindset through the brief relapse." She relied on the love of her family and friends and her faith to keep her going. "I eventually came to see my cancer as a way I could give glory to God, grow closer to my family, and become a stronger person overall," she said.
After six months of chemotherapy, the neuroblastoma was gone. 
Words of Hope, and an Unexpected Reunion
During one of her routine follow-up visits with Dr. Driscoll, Sarah recalled that the topic of her future wedding came up. When Dr. Driscoll said he hoped he would be invited, Sarah remembered saying, "'Of course I'll invite you!' Looking back, I realize he had no way of knowing if I would live to see my wedding day, or even my high school graduation or first day of middle school. But he spoke with hope that I would heal, grow, and mature into a woman."
In 2016, Sarah's dream of a car and college came true. She enrolled at Regent University in Virginia Beach, VA. The last person she expected to see on move-in day was Dr. Driscoll who happened to be moving in his son, Sam. There were a lot of tears when the two families met. "Without him, Sarah would not have gone to college," said Becky Smith.
 "Seeing Dr. Driscoll on my first day at Regent University was so special," Sarah said. "I look forward to seeing him at my wedding one day."
"The reunion with Sarah, who is now a beautiful young woman, was a blessing and quite rewarding," said Dr. Driscoll. "It is events like these that keep my colleagues and I striving to improve the care and survival of children with medical needs that currently can only be addressed with a stem cell transplant."
Sarah, a cancer survivor for 15 years, is majoring in communications and hopes to serve on a church media team upon graduation. Her message for families going through childhood cancer is simple: "Hold onto hope and don't be afraid to make jokes when appropriate. Hope and humor are wonderful medicine."